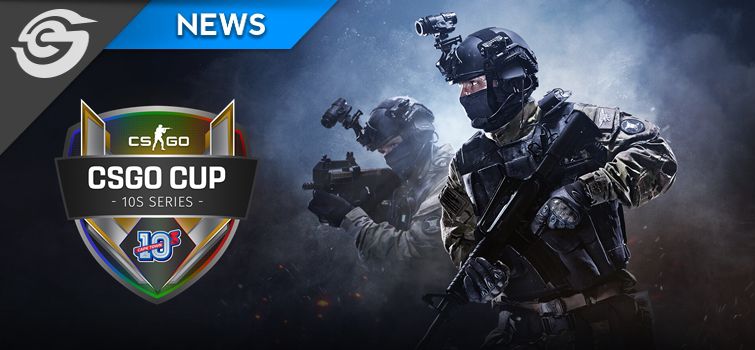 Esports added to the Cape Town 10s
Clint 'Zombie Dredd' O'Shea
Mettlestate are hosting a Counter-Strike event at the upcoming Cape Town 10s. However, before the two male and two female teams reach that point, there's the matter of an online qualifying tournament. And registrations for that close on 11 January. Your time is running out teams. Online qualifying matches start on 14 January.
The Cape Town 10s – "one of the world's biggest and most popular social sport and entertainment festivals" – is introducing esports to the event. The addition is brought to life by Mettlestate and Out The Box Events, and will be held on 1 and 2 September. This is the 11th annual Cape Town 10s event and will be hosted at the Hamilton Rugby Club in Green Point.
The Counter-Stike event will play off alongside the various traditional sports, as well as featuring a Monster Energy bar and a covered lounge area.
On the line come the venue-based finals is a total of R100,000. It should be noted that the teams that qualify will need to make their own way to Cape Town. Additional details about the event can found on Mettlestate's Facebook page. Tournament registration is available here.
"We are really excited to announce the launch of esports at the 10s. 10s is all about offering people from all walks of life, level of skill and fitness the opportunity to compete in sport, make friends, relax and have fun in an environment where the experience of the contestant is the number one priority. Four years ago when we piloted netball at the rugby only event we had no idea that its popularity would outstrip that of rugby, we hope esports will go the same way," says Gerhardi Odendaal, CEO of Old School Group.

Barry Louzada, co-founder of Mettlestate, notes that partnering with a major award-winning sporting event such as 10s does well to put the next step forward when it comes to helping us forge the future of esports in South Africa. "Esports is still in its infancy in South Africa, and we have only just started to be recognised on the international stage. Mettlestate could not be more excited to bring esports to a whole new audience!"
Schedule
Friday, 1 February
Saturday, 2 February
09:00 – 12:00
Mix Team Showmatch B03
09:00 – 12:00
Mix Team Showmatch B03
12:30 – 15:30
Girls B03
12:30 – 15:30
Girls B03
16:00 – 19:00
Boys B03
16:00 – 19:00
Boys B03
Event Details
Dates: 1 – 2 February 2019
Venue: Hamilton Rugby Club in Green Point
Price: from R150
Tickets: Quicket
Call of Duty, Overwatch and PUBG players are also running out of time to register for the online leagues by Mettlestate starting soon.