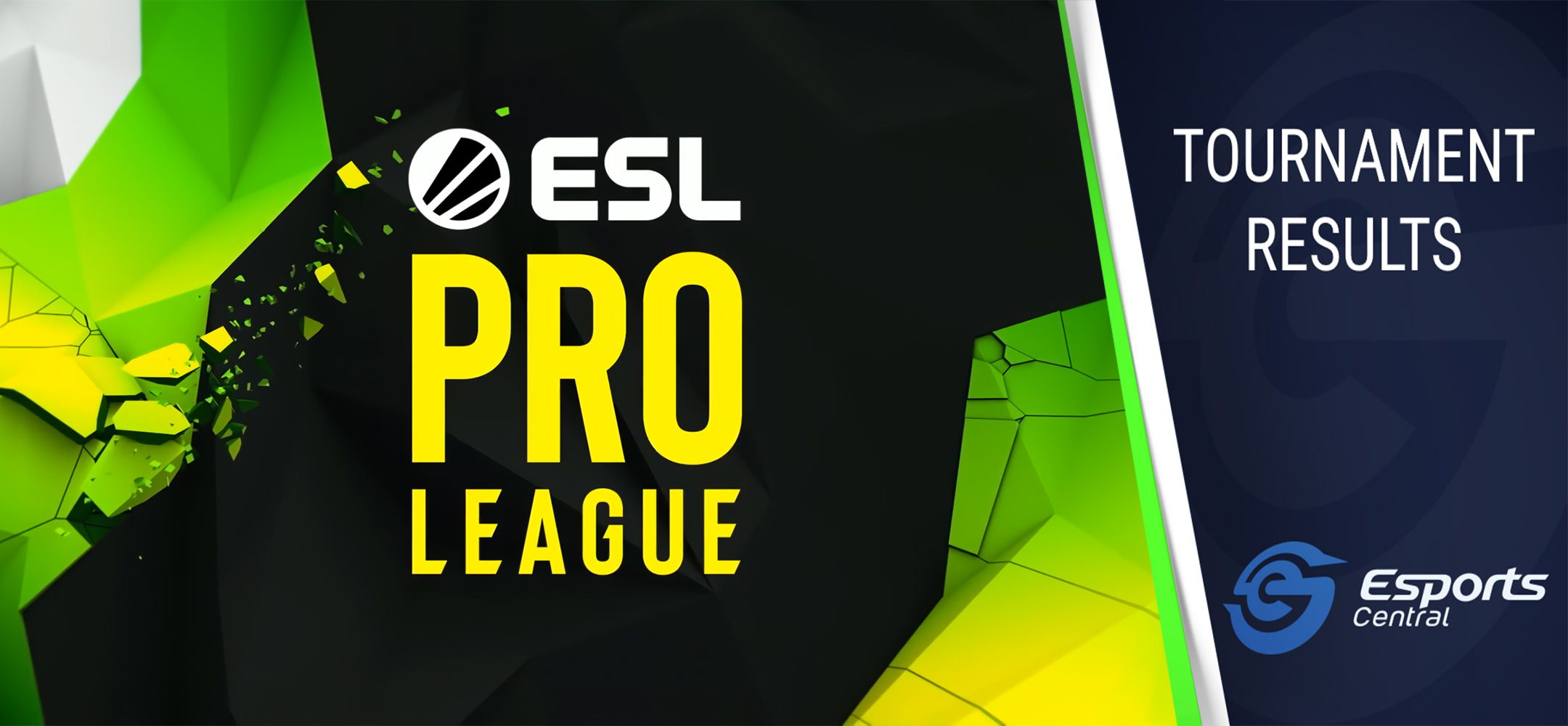 ESL Pro League Season 12: Europe results and standings
The ESL Pro League Season 12: Europe tournament came to an end this past weekend following the North American tournament in September. We saw some incredible, top-tier international CS:GO take place. It was a joy to watch every single match of the playoffs. If you couldn't catch the matches live, we've got you covered with all the results and standings.
ESL Pro League S12: Europe results
Natus Vincere, on the back of brilliant performances by, Oleksandr "s1mple" Kostyliev, Denis "electronic" Sharipov and more, only dropped one map in the group stage, and went on to dominate the upper bracket. Na'Vi went through mousesports with a 2-1 victory, followed by a 2-0 win over Complexity, and then knocked Heroic down to the lower bracket to claim their spot in the grand finals.
In the first round of the upper bracket, Danish squads Astralis and Heroic clashed, with the latter coming out on top. Astralis then went on a rampage in the lower bracket, beating down Team Spirit, Complexity and mousesports before once again facing their fellow countrymen in Heroic. However, this time Astralis took their revenge and beat Heroic in 2-0 to claim their place in the grand finals.
Na'Vi and Astralis faced each other in a best-of-five (with one map advantage to Na'Vi) grand finals. It was, without a doubt, one of the most exciting grand finals to date. On Na'Vi's map pick, Dust II, they beat Astralis 16-12, effectively making their grand final map score 2-0. To stay alive in the tournament, Astralis had to win their map pick Nuke, and while the Danish team took the map 16-14, it was a close one.
On to the third map, Train, and the score was at 2-1 for Na'Vi. It was do or die for Astralis, and the Danish squad got off to a massive start. However, Na'Vi pulled back over 10 rounds to push it to overtime. In the end, after double overtime, Astralis finally pulled it back and won 22-19. In the final map, Overpass, Astralis managed to take their map pick 16-11, and became the champions of ESL Pro League Season 12: Europe.
The final results and standings are:
1st place – Astralis – $99,000
2nd place – Na'Vi – $54,000
3rd place – Heroic – $34,000
4th place – mousesports – $30,000
5th & 6th place – BIG & Complexity – $31,500
7th & 8th place – ENCE & Team Spirit – $25,000
9th & 10th place – OG & Team Vitality – $20,000
11th & 12th place – G2 Esports ($15,000) & Fnatic ($19,000)
13th & 14th place – AGO & FaZe Clan – $13,000
15th & 16th place – GODSENT ($12,000) & NiP ($8,000)
You might be wondering why the 11th and 12th place finishes have different winnings, as well as the 15th and 16th place finishes. This is because a $4,000 was awarded for every regular-season win.
If you couldn't catch the finals live, you can watch it on the ESL YouTube channel.
Header image via ESL.