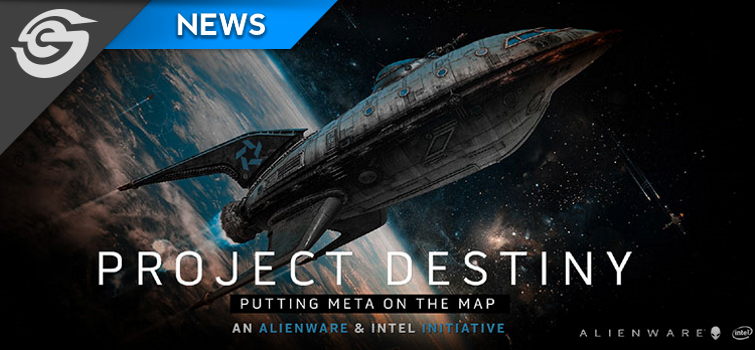 ESEA announcement a significant setback for Bravado Gaming?
Michael 'axtremes' Harmse
Update 27.04.2018
According to Bravado Gaming, MDL move ups are still to be done. The information we have from ESEA indicates otherwise, but it is entirely possible they might still include Bravado based on what the MGO is saying. We hope that this is indeed the case.
Introduction
If you've been reading any of my work on Esports Central or GameNation SA, you would probably be well aware of the way ESEA's league structure works. I've written more than a few articles about Bravado Gaming's odyssey to the United States within the framework of Project Destiny. The team's primary focus has been competing in the ESEA Main online league. They've also entered numerous other competitions and qualifiers, to be sure. However promotion to ESEA Mountain Dew League (MDL) from Main would have been paramount in the minds of the team and their overarching goal.
Advancing from Main
MDL is after all just one level down from ESL Pro League (EPL). Might I remind you that EPL is where the best of the best compete. Bravado were set to be within touching distance of a place amongst the true CS:GO elite in North America. Of course they would still have needed to progress through MDL to gain promotion. There are no guarantees that they would do well in MDL, but let's use a little creative license and assume they would eventually be successful. Working on that assumption, it might have taken a season or two to join the best professional MDL teams at the top of the leaderboard. From there they would then have a crack at promotion to EPL. With ESEA's announcement yesterday, that dream scenario might at the very least take a season longer to begin to play out.
Bravado would have been very pleased with their run in Main this year. It came to an end on Monday (Sunday in North America) with them winning the league. In a solid victory for the team, they swept Fam143 aside 2 – 0 in the Grand Final. The team would have gone to bed after the game secure in the knowledge that their promotion to MDL was assured. In fact, prior to the final itself, they had already secured a place in MDL by making it to the Semi-Final stage. The rules at the time were quite clear on this point. Unfortunately rules can change and ESEA did just that yesterday.
The press release from ESEA revealed the launch of their new Advanced division. This new division is now placed in between Main and MDL. Teams like Bravado and Fam143 would both have thought they were in MDL next season, as would their fellow Main-Semi finalists. With the addition of Advanced, that is no longer the case. Main was the stepping stone to MDL. Advanced is now an additional stepping stone before teams can reach that point. It is indeed a significant setback for Bravado.
The clock is ticking
What needs to be remembered here is that BVD are on a time limit. Their original press release for Project Destiny said that they would be relocating for six months, with an option to extend it to a year. They now find themselves still stuck in a league below the true professional teams that would have have been their target to test themselves against. Destroying lesser teams as has mostly been the case in Main is not a great way to improve. BVD's biggest learning experiences would have come from playing better teams like Torqued, compLexity and EnVyUs in other competitions. Main was not a big enough challenge for them.
The boys in blue boarded their flight to North America on the second of February. That means that very shortly we would be coming up on three months in the USA. By the start of ESEA Season 28 on 18 May, their original timeline would have undoubtedly have factored in their assured inclusion into MDL. A six month stay at the least would have given them a shot at completing their first season of MDL. Presumably doing well enough in MDL would justify an extension to their sojourn in Phoenix. Another three months not being in MDL and competing in Advanced does not help their cause.
Reversals and opportunities
Whatever the case, this is something the BVD boys will not have received as happy news. What was a momentous upward move to MDL has been turned into a sideways move to Advanced. It is a setback and I feel for the team. They did everything they needed to do and ESEA moved the goalposts.
In a broader sense the advent of Advanced is a good thing for ESEA. There were just far too many teams in Main (over 130 last time I counted). This created a big disconnect between the performance level teams got used to in Main and what they would face in MDL. It often caused team to struggle greatly against MDL opposition upon advancement. Hence why I said that it would take a season or two in my estimation for BVD to move up the leaderboard in MDL anyway. It is a good move by ESEA, but at the worst possible time for the South Africans.
The only way to approach this as a team is treating it as an opportunity. More time to get better and more time to prepare for the step up. It sounds trite, but negativity won't help get the job done. BVD's job is to win Advanced and progress to MDL. It's just going to take an extra season, but I'm confident they will have no trouble doing so. In the meantime the pressure to qualify for other tournaments would only have increased for the team. As always, all of the SA CS:GO scene is behind them.
Header image courtesy of Bravado Gaming.