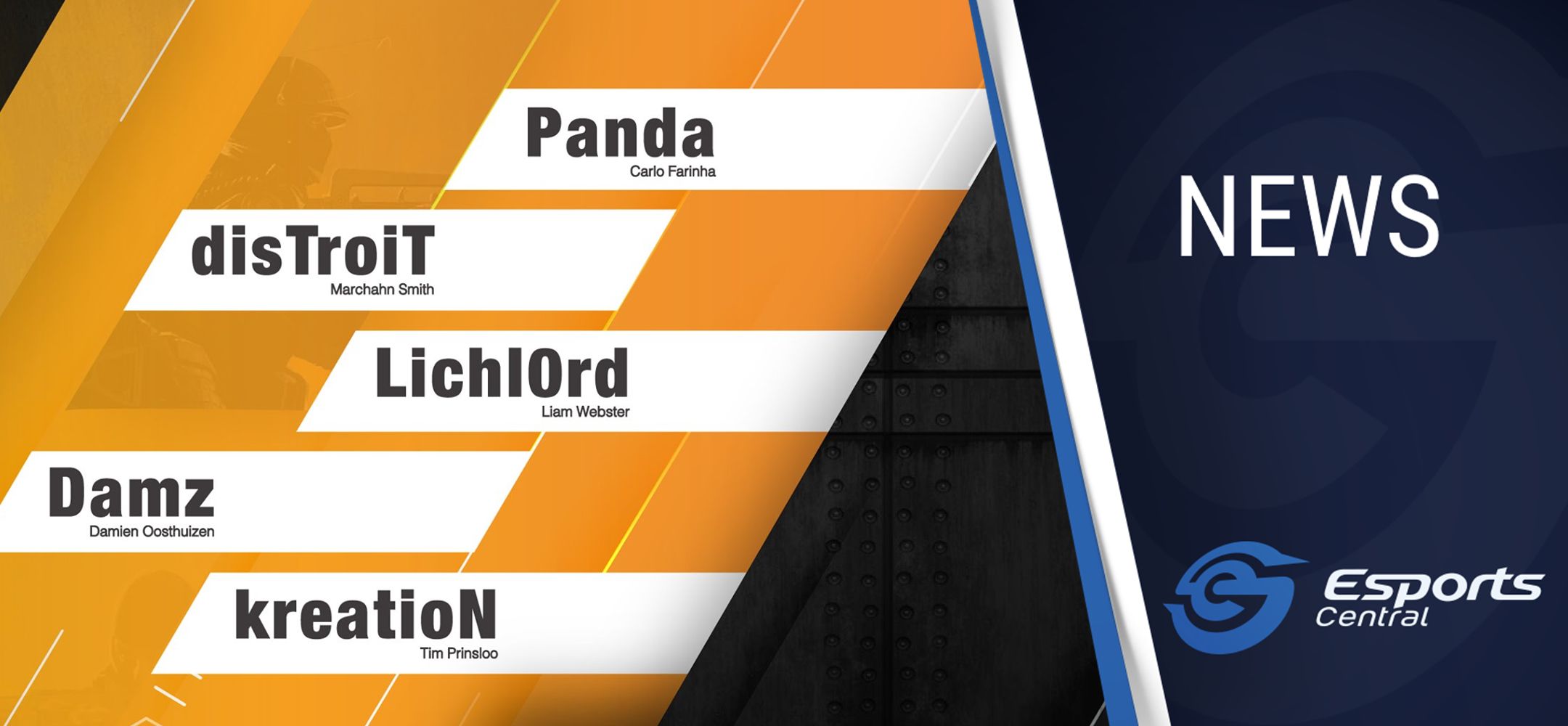 Energy Esports reveal new CS:GO roster
Clint O'Shea
Energy Esports has announced their 2020 CS:GO roster. The team features (the return of) 2018 VS Masters champion Carlo "Panda" Farinha, who will captain an otherwise new look roster for the multi-gaming organisation (MGO).
The Energy Esports team roster is:
Carlo "Panda" Farinha
Marchahn "disTroiT" Smith
Liam "Lichl0rd" Webster
Damien "Damz" Oosthuizen
Tim "kreatioN" Prinsloo
On the announcement, team captain and team owner had the following to say:
"It feels good to represent Energy again, myself and Kas have always had a good relationship and we had a really good 2018 ending it off with a win at Comic Con. I'm really excited to see what we can accomplish this year with our new lineup under the Energy banner. I have a lot of confidence in our lineup, the lads are eager to learn and improve in order to become a solid unit." – Carlo, CSGO Captain
"Glad to be back working with a proven VS Masters winner in Carlo. The CSGO scene has become very competitive locally with a lot of young talent emerging and with this exciting new lineup we are looking forward to what lies ahead." – Kas, Energy Director
Header image via Energy Esports.