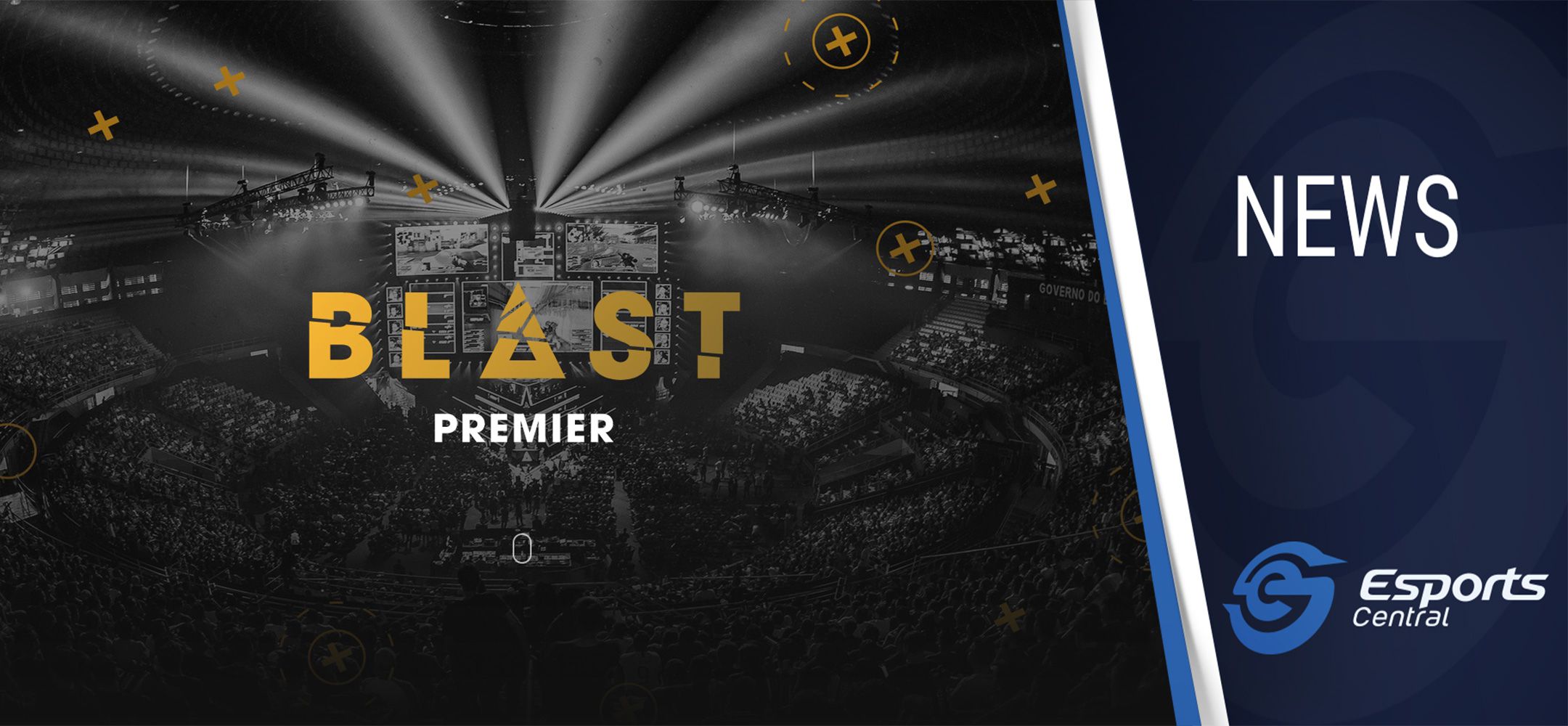 BLAST Premier Spring Finals 2021: What you need to know
Following the BLAST Premier Spring Showdown back in April, the BLAST Premier Spring Finals 2021 will finally take place next week. The tournament is sure to be an exciting one for CS:GO esports fans, featuring eight top teams, including the likes of Na'Vi and Gambit. Here's your viewer's guide to BLAST Premier Spring Finals 2021 so you don't miss a second of the action.
BLAST Premier Spring Finals 2021 – Important details
First up, you can mark your calendars for Tuesday, 15 June 2021, when the tournament begins. It will run until 20 June 2021, so expect five days packed full of top tier CS:GO matches.
Six teams managed to qualify via the Spring Groups, and two teams (G2 and Gambit) managed to lock in a spot thanks to the Spring Showdown.
All participating teams:
BIG
Complexity Gaming
Na'Vi
Ninjas in Pyjamas
Evil Geniuses
FaZe Clan
G2 Esports
Gambit Esports
These teams will be fighting it out on the server for a massive $425,000 prize pool and a tonne of BLAST Premier Points. The winner will also receive a spot in the BLAST Premier World Finals taking place at the end of the year, where a $1,000,000 prize pool will be on the line.
Prize pool distribution:
1st Place – $225,000 + 4000 pts
2nd Place – $85,000 + 2000 pts
3rd Place – $40,000 + 1500 pts
4th Place – $25,000 + 1000 pts
5th-6th Place – $15,000 + 500 pts
7th-8th Place – $10,000 + 250 pts
The BLAST Premier Spring Finals 2021 features a double-elimination bracket format, with all matches being best-of-three. Thankfully for South African viewers, this tournament will be played on European servers. Due to the continuing COVID-19 global pandemic, this will be an online affair.
First-round schedule in SAST (CET):
15 June at 15:30 – Gambit vs Evil Geniuses
15 June at 18:30 – NIP vs Complexity
16 June at 12:30 – G2 vs BIG
16 June at 15:30 – Na'Vi vs FaZe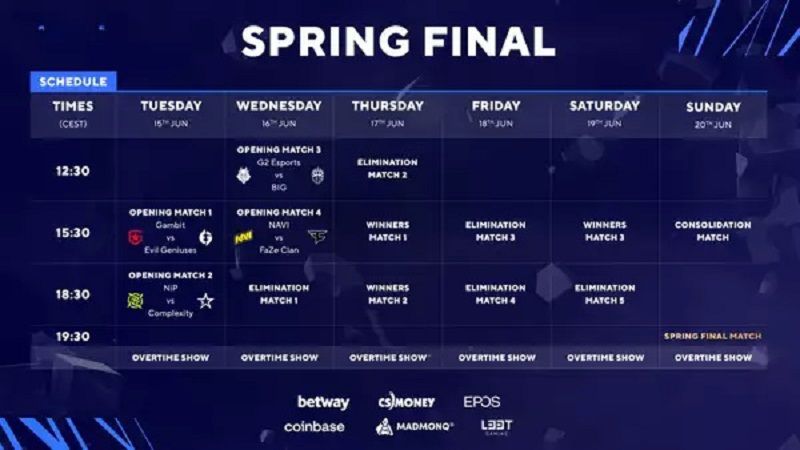 You can catch all the BLAST Premier Spring Finals 2021 CS:GO esports action by tuning in to the official BLAST Premier Twitch channel.
Header image via BLAST.