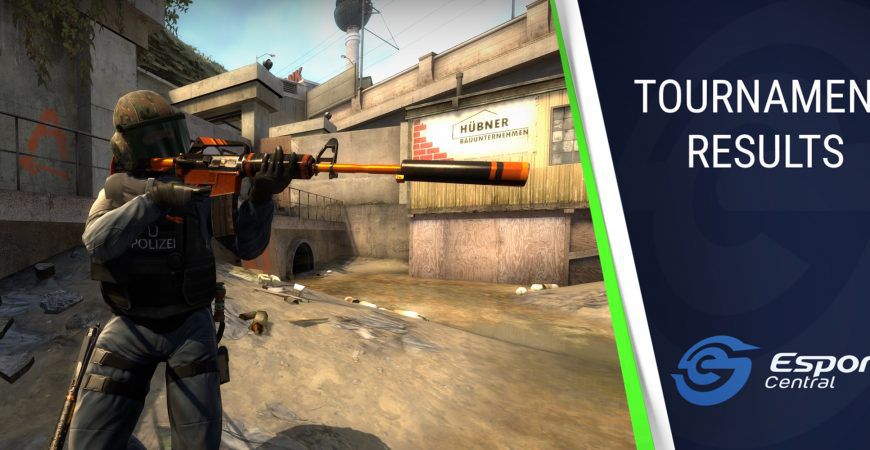 ATK claims 2nd place in ESL Challenger League Season 41 NA
South Africans Gareth "⁠MisteM⁠" Ries and Rhys "⁠Fadey⁠" Armstrong remain a staple of the ATK Arena's CS:GO squad. We've been following them closely since they moved overseas to compete in the North American region. In Season 40, they managed 5th-6th place and in ESL Challenger League Season 41 North America, they produced some great results.
ESL Challenger League S41 results
ATK's CS:GO squad did well in the group stage, ending third in Group A with a score of 4-3. On 23rd June, the squad began their ESL Challenger League Season 41 NA playoffs journey.
ATK impressed by beating BHOP Esports with a very clean 2-0 during the first round of the playoffs. They went on to beat Gaimin Gladiators 2-1 after a close series in the semi-finals of the tournament, with the second map going into overtime.
In the upper bracket final, however, ATK faltered against paiN Gaming. It was a close match, with the second map being pushed into overtime. Dropping down to the lower bracket finals, ATK knocked out Gaimin Gladiators with a 2-0 win, demolishing their opponents on Inferno and having a close game on Overpass.
With the win, ATK faced paiN Gaming in the grand finals of ESL Challenge League Season 41 NA. paiN Gaming had a one-map advantage going into the grand finals from the upper bracket. ATK fought hard on Dust II but lost 19-16. On Inferno, paiN Gaming won 16-9 to claim the tournament win.
For their efforts, ATK's CS:GO squad wins $11,500. At the current Dollar to Rand exchange rate, that's roughly R187,000.
Unfortunately, due to their second-place finish, they did not earn a spot at the ESL Pro League Conference Season 17 taking place later this year. Even so, this is a big improvement from their Season 40 placement, and they will compete in the ESL Challenger League Season 42. We hope to see this team improve even more, and hopefully win Season 42!
Header image via Valve.