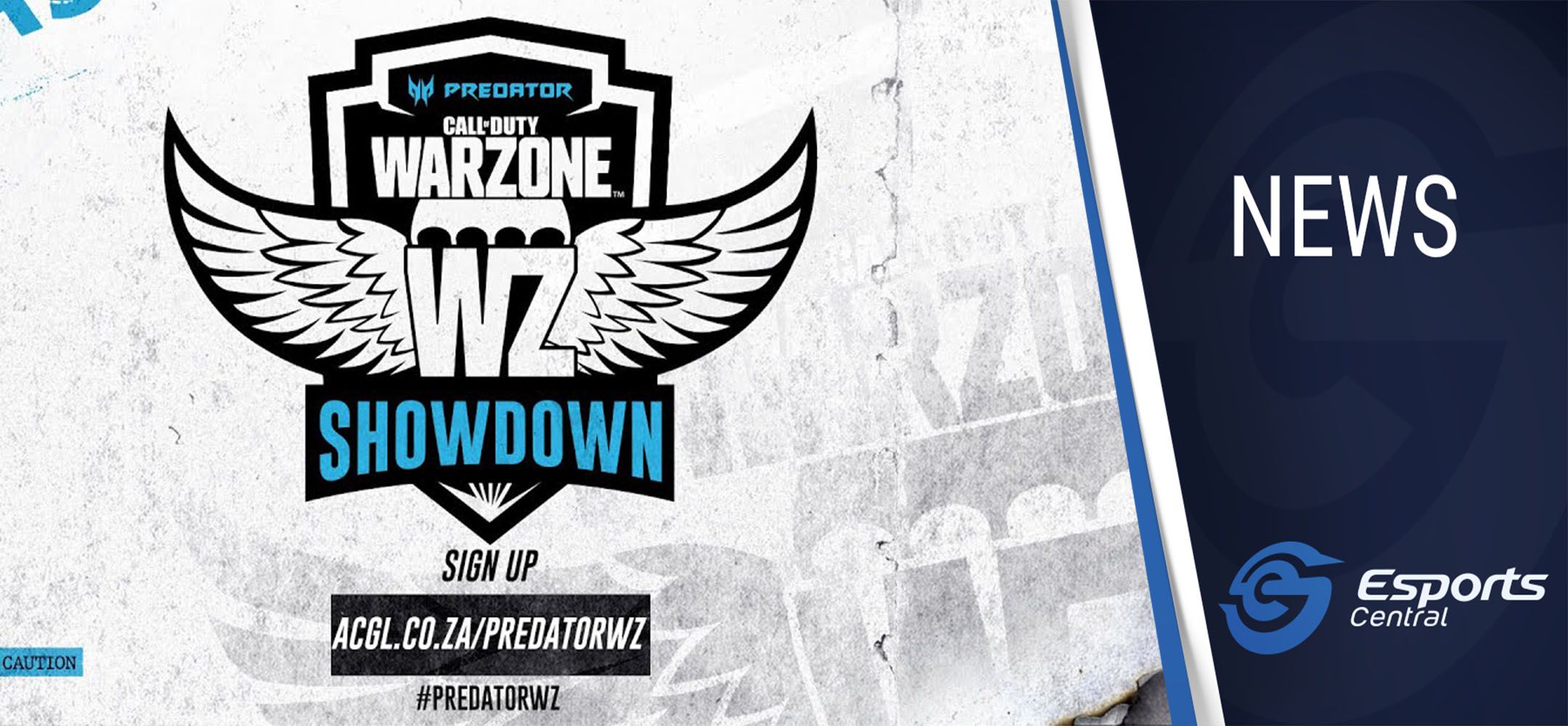 Predator Warzone Showdown Series 3 – What you need to know
South African tournament organizer African Cyber Gaming League (ACGL) officially announced the Predator Warzone Showdown, in collaboration with gaming hardware supplier Predator Gaming. This was all the way back in May, and since then, we've seen Series 1 finish up, as well as Series 2 this past weekend.
For those who didn't see the initial announcement, there's a combined prize pool of R50,000 up for grabs. This prize pool is divided into R10,000 segments, for each series. Now, it's time for the Predator Warzone Showdown Series 3 to commence. It's something Call of Duty: Warzone fans shouldn't miss out on. Here's what you need to know.
Predator Warzone Showdown Series 3 details
This is a Battle Royale Quads tournament for Call of Duty: Warzone, so grab your squad. Registration for the Predator Warzone Showdown Series 3 is completely free. You can simply head on over to the Predator Warzone Showdown landing page on ACGL to check it all out, and register for the first qualifiers right now.
There are a total of four qualifiers, taking place each Wednesday in August. The top four teams from each qualifier will make their way into the finals, which is scheduled to take place on Sunday, 29 August 2021. The first qualifier takes place this week on 4 August 2021.
The schedule:
Finals prize pool distribution:
1st Place: R5,000
2nd Place: R2,500
3rd Place: R1,500
4th Place: R1,000
The finale will be live-streamed, so even if you don't make it to the finals, you can at least watch some local Warzone esports action take place.
You can keep up to date with all their announcements by following ACGL on Twitter and Facebook, as well as joining their Discord server.
Header image via ACGL.