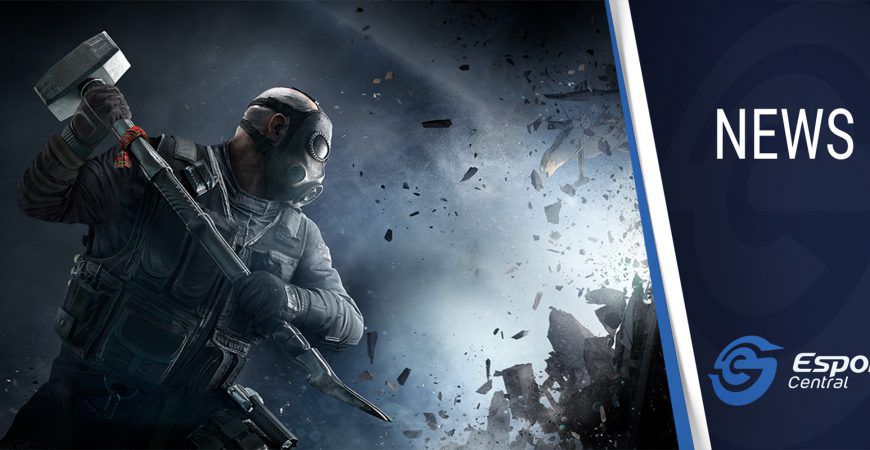 R6 Siege Community Cups announced by ACGL
While there's already no shortage of great cups and events over from South African tournament organizer African Cyber Gaming League (ACGL), that doesn't mean we've had enough. For the Rainbow Six Siege fans out there, we've got some great news to share.
ACGL in partnership with Ubisoft has announced a series of R6 Siege Community Cups, where teams can earn some tasty R6 Credits, and have fun while doing it. Here's what you need to know.
R6 Siege Community Cups detailed
As always, tournaments on ACGL are completely free to enter. Every Saturday, from 14th August 2021, teams will be able to compete in R6 Siege Community Cups. The full August schedule has been revealed, and there is more to come!
The top two teams will win R6 Credits to spend on a variety of in-game rewards. It's the perfect opportunity for teams to practice their skills and communication!
Prize distribution per cup:
1st place: 1,200 R6 Credits per player
2nd place: 600 R6 Credits per player
The full August schedule has been revealed, and there is more to come! Check out the August schedule for the R6 Siege Community Cups as well as their platforms below.
When discussing the R6 Siege Community Cups, don't forget to use #R6CC and keep an eye on the dedicated page for this series over on ACGL. Not only can you learn more about this initiative, but there's also some R6 Credits to possibly win.
ACGL explains:
"Additionally, we will be rewarding players with some random R6 credits via social media and the site. So keep your eyes on our social media and site push notifications (download the app) for announcements."
You can keep up to date with all their announcements by following ACGL on Twitter and Facebook, as well as joining their Discord server.
Header image via Ubisoft.