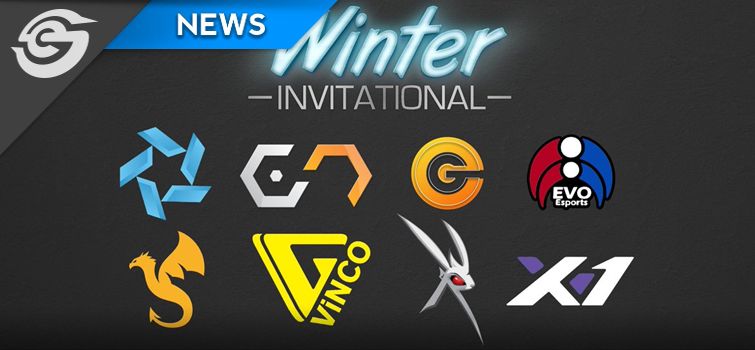 Black Ops 4 Winter Invitational announced
Clint 'Zombie Dredd' O'Shea
Local competitive console Call of Duty has been going through its ups and downs over the last few years. This year has seen ongoing online tournaments by ACGL, along with a few 'smaller' LAN events in Gauteng by a variety of operators. However, there is less in the way of 'major' LAN events in 2019 than any previous year.
There are many making attempts to maintain a stimulated scene locally, and with the announcement of the Winter Invitational, Chantelle "Chani" Alexander once again shows her intent on supporting the #CODZA community.
The Black Ops 4 Winter Invitational will feature eight teams playing over two weekends. The single elimination (best-of-five) tournament will see all matches streamed live. While the days set aside are confirmed as Saturday 13 and 20 July, the times are still to be confirmed [Update. See below – Ed]. The quarter finals will be played on the first Saturday, with the remaining four matches following on the 20th of July. The broadcast and organising team additionally features Brad Cherry, Jason "Beyond" Louw and Deniel "LaLLa" Lalla.
The Teams
The eight invited teams featured include new and established brands, and should ensure an entertaining tournament:
Bravado Gaming
Elite Gaming
Energy Esports
Evo Esports
Percussion Gaming
ViNCO Gaming
White Rabbit Gaming
xOne Esports
The Prize Pool
A total prize pool of R3,000 will be distributed as follows:
1st Place: R1,500
2nd Place: R1,000
3rd Place: R500
The Interview
I asked Chani a couple of questions about the event, and she was kind enough to respond.
What drove you to plan and run the tournament?
The scene felt really stagnant after I came back from my London visit in May. Fewer LAN events this season, and fewer tournaments than the players generally expected.
I've been hosting weekly After Action Report videos on my YouTube about the local Call of Duty scene since October 2018, and always knew I wanted to have AAR run a community tournament at some point, but I initially thought it would be way further down the line.
The more I thought about it, the more I wanted to run something in July to try add something back to the community. I then approached Brad "Cherry" Cherry, Deniel "LaLLa" Lalla and Jason "Beyond" Louw to see if they wanted to be involved in bringing something like this to life, and the rest was history.
How did you decide on the invited teams?
This probably took the longest for us to decide on.
We would have loved to run a 12+ team tournament or open up registrations, but the reality is none of us had run anything like this before and agreed to have a smaller amount of teams for us to learn the ropes with. Should the Winter Invitational turn out to be a success, we could handle bigger numbers the next time around, should there be more in the future.
Everything was taken into consideration, and to be clear, our decision was not based on "top" 8/12 teams.
We chose a more inclusive approach with who we thought could best help us achieve what we were trying to do.
Remember to tune in later this month when the action goes live.
Schedule
The action kicks off live on Chani's channel at 14h00 on Saturday 13 July. Matches start at 14h30 and continue until only four teams remain:
14h30: Game 1
16h00: Game 2
17h30: Game 3
19h00: Game 4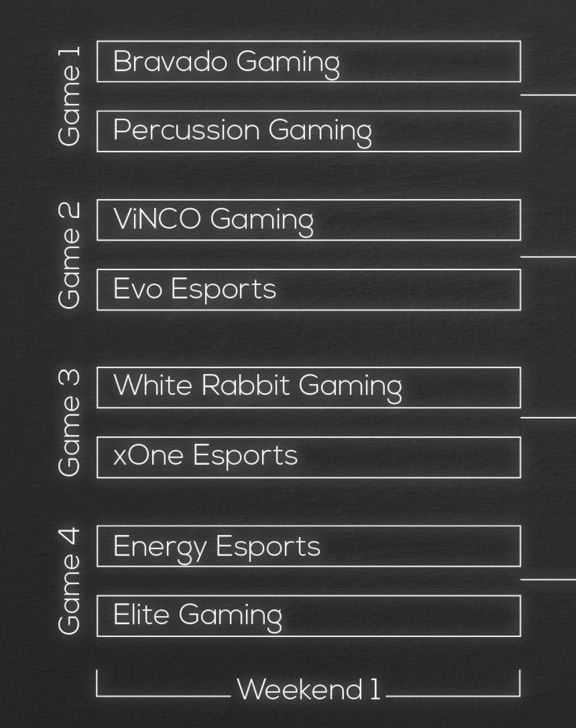 Update | 18 July 2019
After the first weekend of play, four teams are still standing. The battle for the R3,000 up for grabs comes to an end on Saturday 20 July. The live stream starts at 14h00 with the first match at 14h30 featuring Bravado Gaming and ViNCO Gaming. xOne Esports and Energy Esports continue things at 16h00, followed by the third place playoff at 17h30. The main feature will be at 19h00, with the winner securing R1,500 for their efforts.