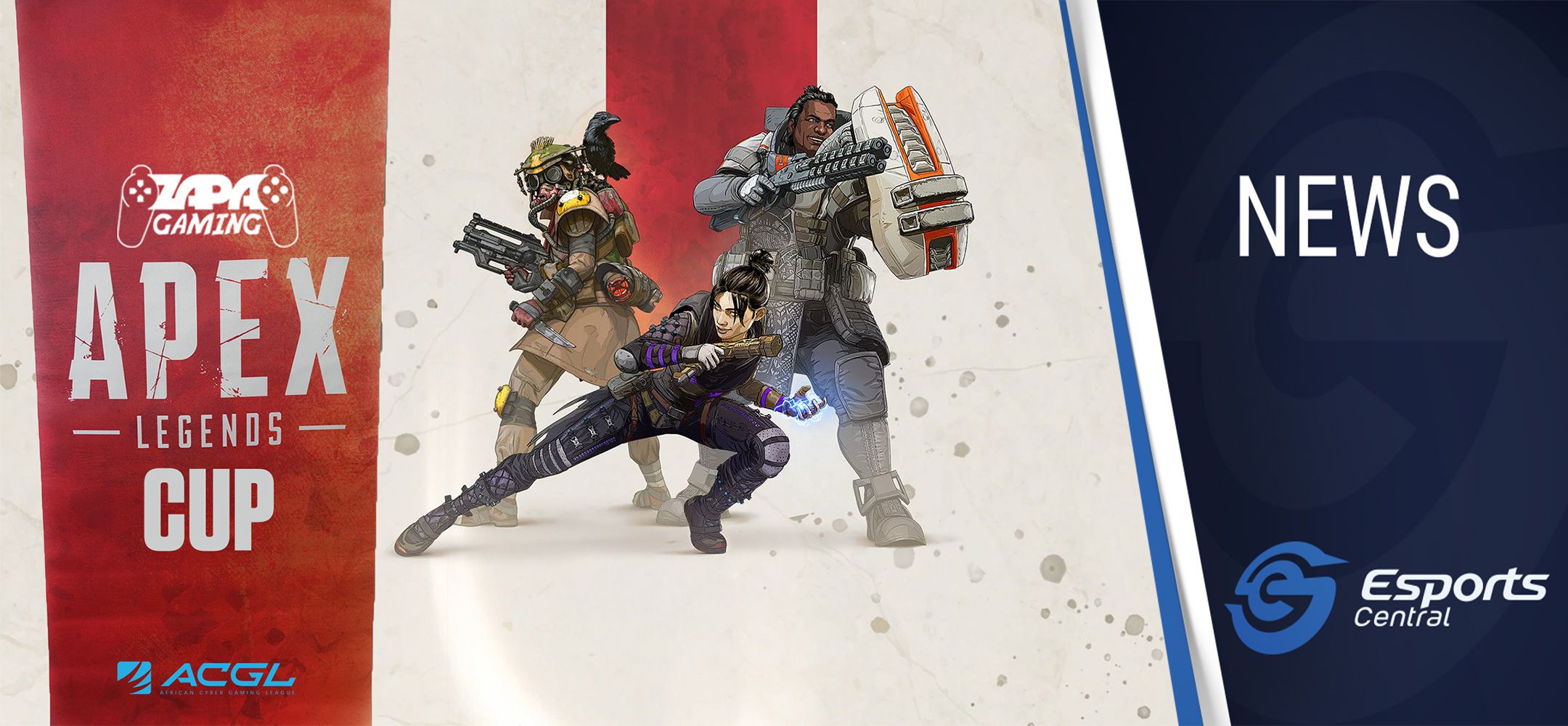 ZAPA Gaming Apex Legends cup announced with R3,000 voucher on the line
Wessel Minnie
African Cyber Gaming League (ACGL) has announced a South Africa PlayStation Alliance (ZAPA) Apex Legends cup set to take place at the end of August 2020 for South Africans to enjoy. Here's what you need to know.
ZAPA Gaming Apex Legends cup details
First off, as you have probably gathered by the cup's name, it is only open to PS4 Apex Legends players. Registration is free, and you can head on over to the cup's page on ACGL to register now.
The ZAPA Gaming Apex Legends cup will take place on 29 August 2020 starting at 14:00 SAST. There's a very nice first-place prize on the line: An R3,000 voucher which the winning team can spend on the ZAPA Gaming website. This is a 3v3 Battle Royale cup, so grab two friends and enter.
ACGL explains how the cup will work:
Once the tournament starts, 4 matches will be created
Teams are allowed to play as many public Apex games as they can in a 3-hour time frame. They will have an additional 30 minutes to report results.
On each match page, the team captain must use the "Enter Result" button to report the team's total kills and position. You will be required to upload a screenshot with the correct Match ID
Teams accumulate points for their kills and final position. The full points system can be found in the Rules
At the end of the 3.5-hour window, result entry will be disabled and admins will review screenshots to finalize the standings
Teams are allowed to play games shorthanded, in case of technical problems. Only the kills from the registered players will count
Any fake screenshots or scores will be severely punished
Players must be at least Level 25 to be eligible to compete
This sounds like a great cup for South African Apex Legends players on PS4 to enter. If you are keen on joining the cup, don't forget to follow ACGL on Twitter, Facebook, as well as join their Discord server.
Header image via ACGL.