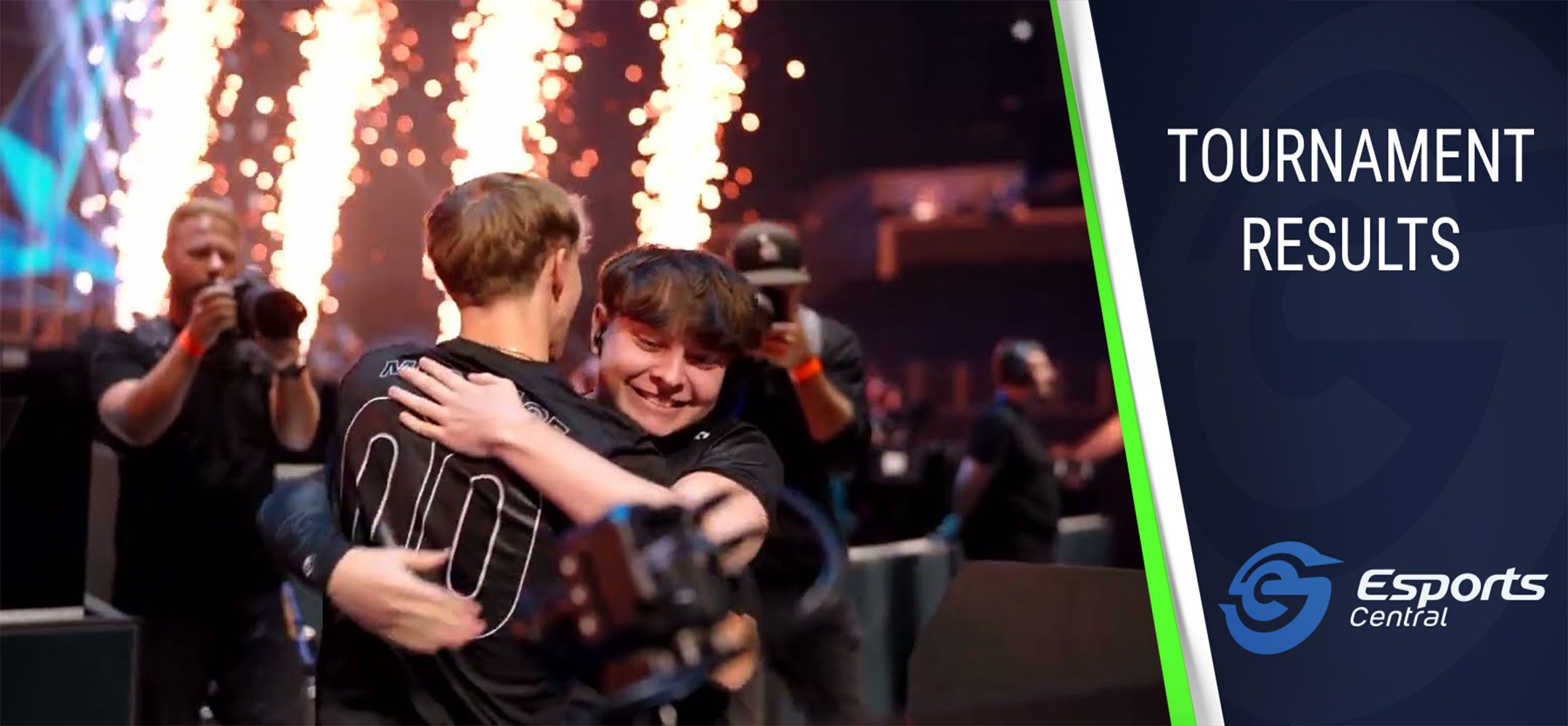 FNCS 2023 Global Championship results
The best 73 Fortnite esports duos in the world recently competed live in Copenhagen, Denmark, at the Royal Arena, for their shot at becoming the world champion and a share of the massive $3,992,000 USD prize pool. Here's what went down in case you missed it!
FNCS 2023 Championship results
Following two grueling days of competition, we saw the six-round finals take place, where 50 duos teams took to the stage to compete in battle royale action.
Cooper "Cooper" Smith and Matthew "Mero" Faitel started off very strong, claiming a tonne of points by placing second in both the first and second round, and then a 5th place in the third round for a hefty points lead.
Despite the best efforts of legendary Polish duo Michał "Kami" Kamiński and Iwo "Setty" Zając, the North American team Mero and Cooper were just too far ahead, and after the sixth round of play came out victorious, claiming the first-place prize of $1 million! Find the top 10 placements at the FNCS 2023 World Championship and their winnings below.
FNCS 2023 Top 10:
1st place – Mero & Cooper win $1 million
2nd place – Kami & Setty win $650,000
3rd place – TruleX & Chico win $400,000
4th place – Cheatiin & Pixie win $300,000
5th place – Mkmkpapa & Shelom win $200,000
6th place – Brycx & Chubs win $150,000
7th place – Acorn & Cold win $120,000
8th place – Eomzo & Rise win $100,000
9th place – Ritual & Reet win $80,000
10th place – vic0 & Pinq win $50,000
Yes, at the current Dollar to Rand exchange rate, even the 10th-place duos team won nearly R1 million. Check out some highlights from Day 2 of the FNCS 2023 World Championship below!
A big congratulations go out to Cooper "Cooper" Smith and Matthew "Mero" Faitel for their performance, claiming the crown at the FNCS 2023 World Championship in spectacular fashion!
Header image via Epic Games.