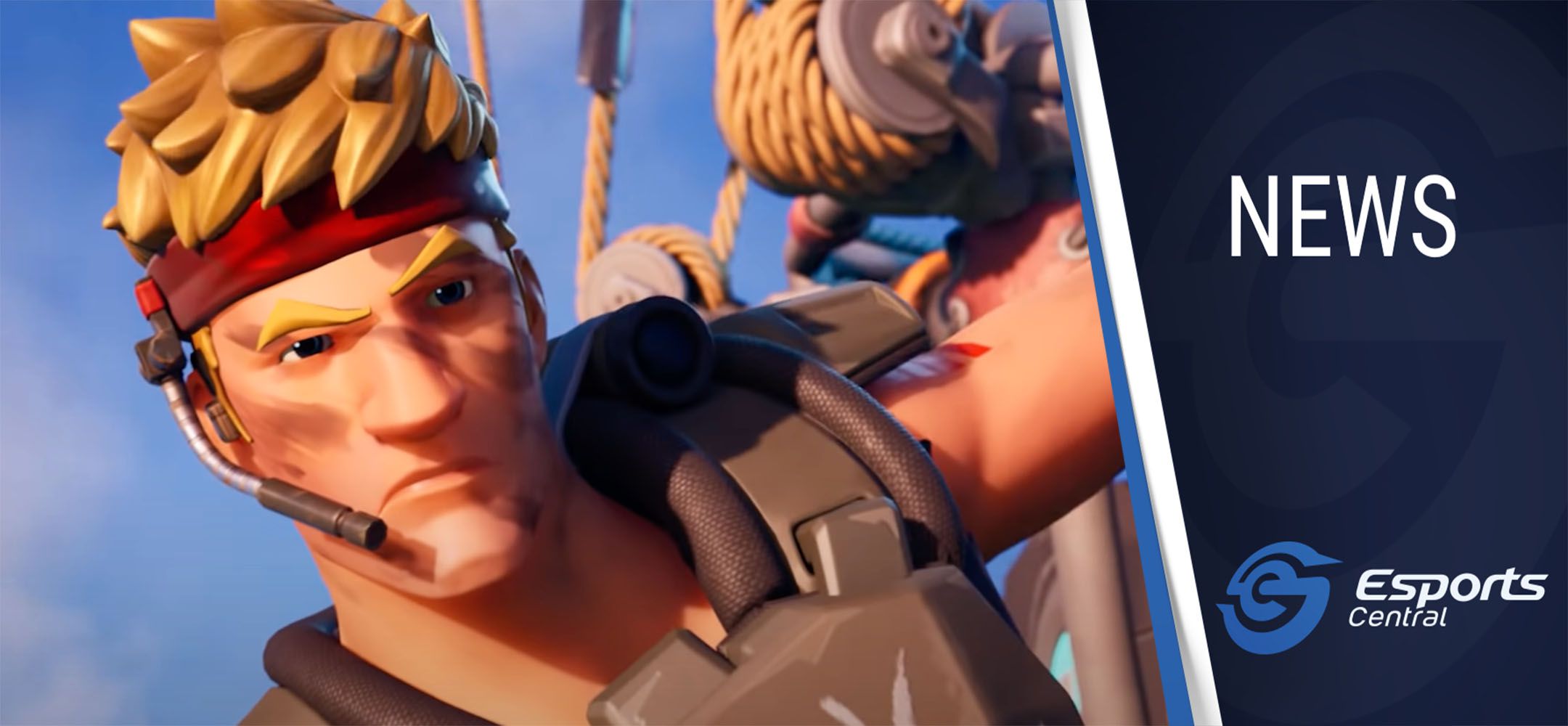 Avientic x EPS Fortnite Customs weekly tournaments announced
South African tournament organizer Elite Pro Series and local esports organization Avientic has announced the Avientic x EPS Customs weekly tournaments for local Fortnite players to enjoy. This series of tournaments start next week. Here's what we know so far.
Avientic x EPS Customs details
All you need to do to register is head on over to the Elite Pro Series website. From here, you can follow the registration instructions once these tournaments open up next week.
There will be R300 up for grabs weekly, and the first Avientic x EPS Customs tournament kicks off on Tuesday, 24 May 2022. There will be three Avientic x EPS Customs Fortnite tournaments each week, with no end date in sight. The top player from each daily Custom tournament gets R100.
Check out the schedule for the Avientic x EPS Customs Fortnite tournament series each week below. Please note that times are in SAST.
Tuesdays starting at 16:00.
Wednesdays starting at 16:00.
Thursdays starting at 16:00.
At the time of writing, no additional information about the Avientic x EPS Customs Fortnite weekly tournaments has been revealed.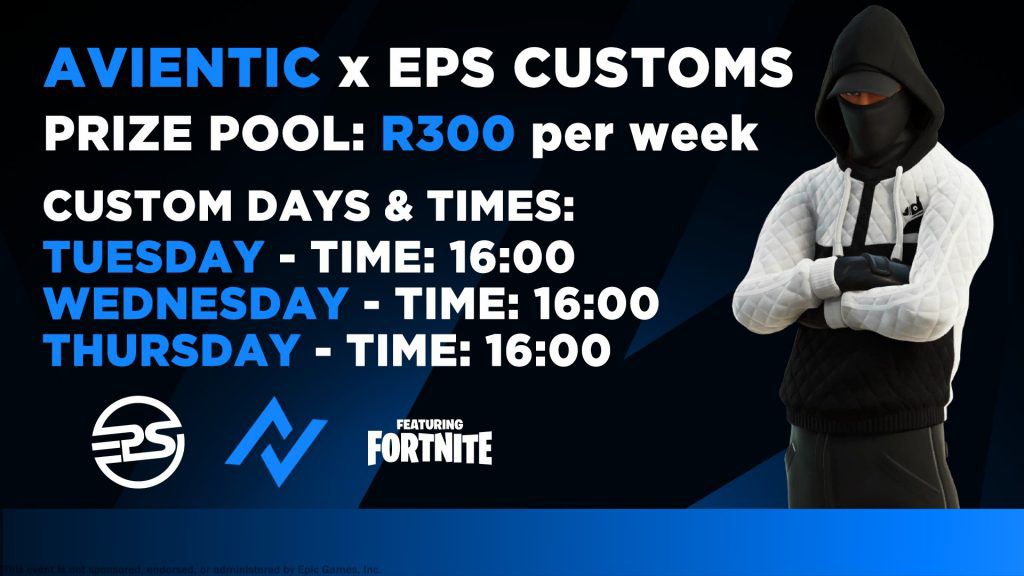 Good luck to everyone joining in on these weekly Fortnite Customs tournaments! Don't forget to follow Elite Pro Series on Twitter for updates on tournaments, join their Discord server or simply check out their website. While you are at it, follow Avientic as well.
Header image via Epic Games.