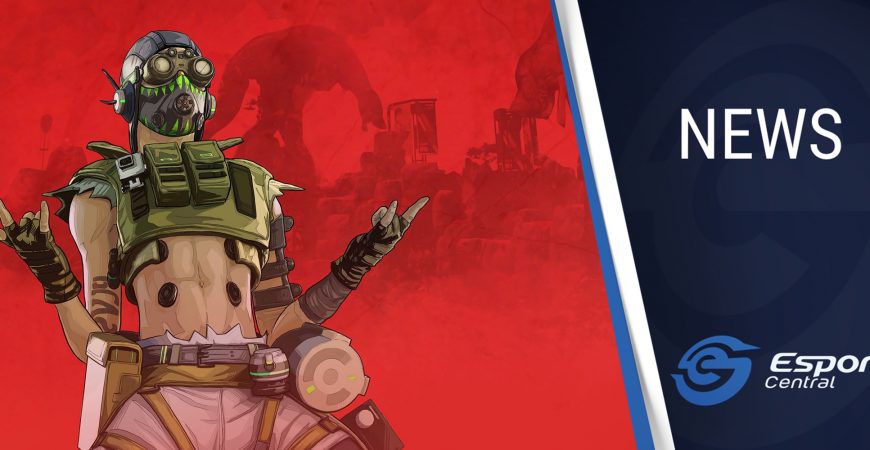 Apex Legends African Throwdown Cup 2 announced with $1,000 prize pool
Following a successful inaugural tournament, NODWIN Gaming Africa has announced the Apex Legends African Throwdown Cup 2 for gamers to enjoy. This tournament will begin on 24 August and run until mid-September. Here are the important details fans of Apex Legends should know about the African Throwdown Cup 2 so they don't miss out.
African Throwdown Cup 2 details
Registration for the African Throwdown Cup 2 opened up this week, and there are only 80 slots available. This means the sooner you head on over to the tournament's ChallengeMode page right now to register. Registration closes on Monday, 23 August 2021.
This is a Trios tournament currently only open to those on PC from across Africa. On Twitter, NODWIN Gaming Africa did note that: "We are waiting on confirmation from EA regarding support for console players" so there might be a chance for console gamers."
The tournament's schedule:
Group stages: 24 to 25 and 30 to 31 August.
Semifinals – 6 to 7 September.
Grand finals – 14 to 15 September.
NODWIN Gaming Africa explains the tournament format: "During the group stages, participants will be divided into four groups of 20. Here, they'll compete across four maps over several days. At the end of the group stage, the teams who finish in the top 10 will qualify for the semi-finals. The remaining 40 participants will be split into two groups, again competing across four maps. Those skilled enough to finish in the top 10 for each group will qualify for the grand finals. These final 20 participants will compete across eight maps during an action-packed two-day-long event."
Registration is free but there's a $1,000 prize pool up for grabs. At the current Dollar to Rand exchange rate, that's roughly R14,800. Keep in mind the Dollar to Rand exchange rate continues to fluctuate, so this is just a rough estimate. The exact prize pool distribution hasn't been revealed just yet as far as we can tell from the tournament page. You can, however, check out the expected distribution based on the first inaugural tournament below.
The expected prize pool distribution:
1st place – $400
2nd place – $300
3rd place – $200
4th place – $100
The event will be broadcast live on NODWIN Gaming Africa's YouTube channel and Twitch channel. If you can't join, it might be a whole lot of fun to watch. Don't forget to follow NODWIN Gaming Africa on Twitter, and check out their complete announcement for the African Throwdown Cup 2, filled with details.
Header image via EA.