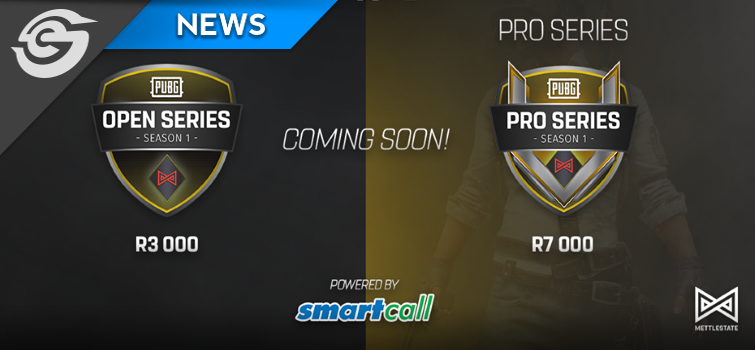 Mettlestate's PUBG League
Matthew 'HAzE' Stott
On Friday Mettlestate continued their pioneering expedition in South African esports and announced the latest edition of their PUBG competitions. Though, this one is set to span over the duration of months rather than a single day. That's right, finally a FPP Squads league has landed in South Africa, a first of its kind.
PUBG in South Africa
Previously Mettlestate, in conjunction with XPulZ, hosted a couple of successful duo and squad tournaments. Once again they venture into uncharted territory as XPulZ will be organizing and running the competition on their platform. Something the local scene desperately lacked was a consistent platform to compete locally, now enabled, potential may be fulfilled.
FPP Squads is the zenith of PUBG as an esport. The fact that Mettlestate have now introduced a league to South Africa with new sponsors is ground breaking. It's certainly been an area in which the local scene has been lacking the most and with the gap being bridged we can continue to develop further. It will bring about a backbone of stability and longevity to the local scene, perhaps a sense of reliability.
Details
The competition has been split up into two divisions; a Pro league and an Open Division. These groups will be derived from qualifiers held in a couple of days on the 25th of October. With a hefty R7,000 prize pool for the Pro League and R3,000 for the Open Division up for grabs each month, there is a ton of incentive to become the best.
Two leagues is ideal because it groups squads with similar skill levels providing a competitive experience for everyone involved. Promotions and relegations at the end of each month will stimulate a healthy environment. This means that there is no spot being guaranteed to any team, while it also rewards hard work and dedication from the Open Division teams.
Each Thursday a series of three matches will be hosted with points being attributed based on kills and placement. This determines placements throughout the leagues. The game's will be played every Thursday at 20h00 are available for the players to stream at their own discretion but the main stream will be over at Mettlestate's Twitch.