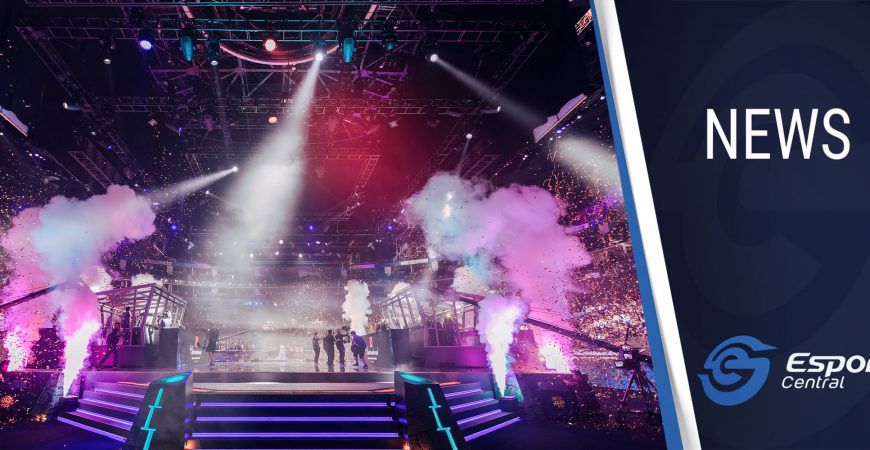 Top 5 Esports Titles Hit $500 Million in Total Prize Money
The days of thinking that there isn't any money in esports are long gone. However, it is still amazing to see how far esports has come. One measurement that provides what I like to call "happy numbers" is the prize pool. Now, it has been revealed that the top five esports titles have a combined prize pool of $504 million. At the current Dollar to Rand exchange rate, that's R7,853,280,000, or R7.85 billion.
The combined prize money explained
This information comes from a Press Release citing data gathered by GoldenCasinoNews.com as the source. Checking on Esports Earnings shows roughly the same number. According to the data, the top five esports titles in order of prize money are Dota 2, CS:GO, Fortnite, League of Legends and Starcraft II.
Dota 2 accounts for nearly half of the combined prize pool, sitting at $221.6 million in overall prize money from 1307 tournaments. Keep in mind that this is largely due to The International tournaments, with TI9 alone adding $34.3 million to that number. CS:GO follows as the second biggest esports title in terms of overall prize money, sitting at just over $92 million.
Fortnite overtook League of Legends to claim the third spot. The extremely popular Battle Royale from Epic Games is even close to CS:GO, sitting at $84.5 million. Then, we have League of Legends $73 million and Starcraft II at $32 million.
What does this tell us?
First off, these numbers tell us that there are really only four dominant esports titles in terms of prize money. Fortnite looks to be the one climbing the ranks the most, and League of Legends is starting to fall behind. Although $73 million is still massive, it isn't even close to the overall prize money of Dota 2.
Further, it is clear that esports prize pools are growing at a rapid pace. Earlier this month, we reported that the top three esports titles had a combined prize pool of $128.7 million in 2019 (R1.9 billion) and that Fortnite brought in half of that number at $64.4 million.
While stats for top esports titles and their combined prize pools for South African aren't readily available, we have compared player earnings in the past. According to Esports Earnings, overall tournament winnings for South African players sits at $817,810, which is just over R12 million from 439 players. Keep in mind that this includes local players heading overseas and grabbing a piece of an international prize pool.
Interestingly, the total of all esports prize pools recorded combine for a mind-blowing $801,288,580, which is roughly R12.5 billion. This means that the top three esports titles have contributed $504 million to that crazy number above, while all other esports titles have contributed $297 million.
Header image credit: Valve