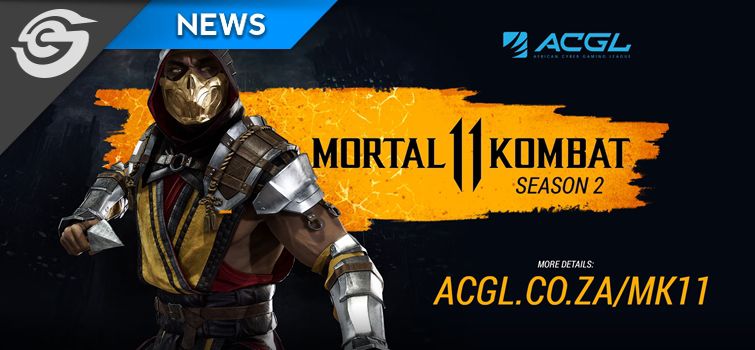 R8,500 up for grabs in Mortal Kombat 11 Season Two
Clint 'Zombie Dredd' O'Shea
ACGL has announced the second season of African Mortal Kombat 11 action in partnership with Warner Bros. Interactive Entertainment, and the game's local distributor TeamFinity.
This season sees the action played out online via a series of qualifiers into a grand finale weekend. On the line is a total of R8,500 cash split between the final's top four. The tournament's qualifying rounds will be a double elimination best-of-three format on PS4.
The first season saw Zambia's Justin 'Mr. 5000' Banda crowned champion in a venue final in July. He secured himself cash and a spot at Celtic Throwdown in Ireland. You can expect him and many of the other competitors to return for another bite at the prize on offer.
Tournament dates:
27 October: Qualifier 1
3 November: Qualifier 2
10 November: Qualifier 3 (Last Chance Qualifier)
16 + 17 November: Grand Finale
The top three players from the first two qualifiers will be joined by the top two from the final qualifier. These eight players will then battle for the cash up for grabs.
Prize pool breakdown:
1st Place: R5,000
2nd Place: R2,000
3rd Place: R1,000
4th Place: R500
Registrations are now open via ACGL's site.