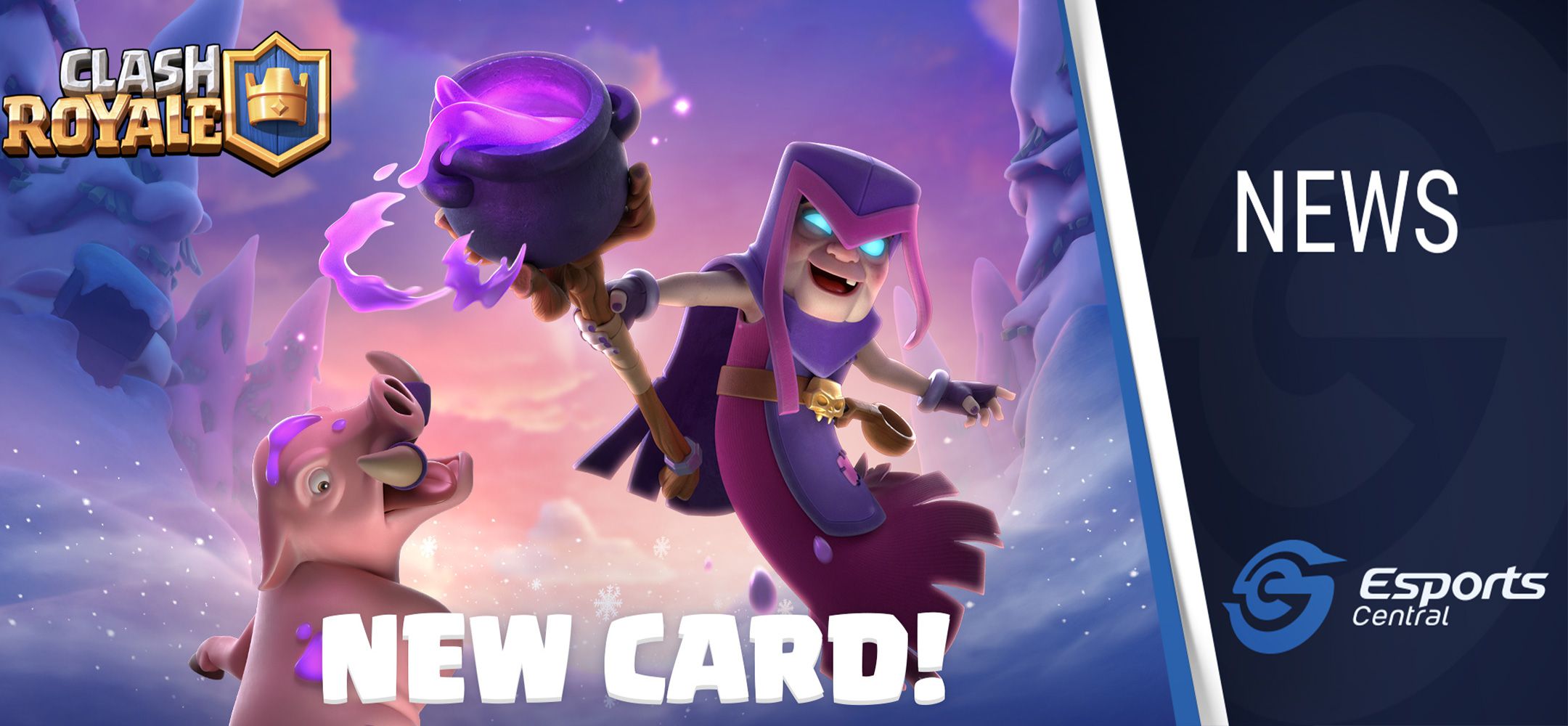 Clash Royale Season 18: New card and balance changes detailed
If you play Clash Royale competitively, you need to know exactly what the balance changes are each season. Further, you probably want to get a handle on a new card. With Clash Royale Season 18 out now, Supercell has added a new Legendary card, and made balance changes to a total of 11 cards.
Clash Royale Season 18: Mother Witch card
The Mother Witch seems incredibly strong thanks to her special ability. Basically, she puts a curse on enemy units with each attack, and when a cursed unit is destroyed, they turn into a building-targeting Hog.
The Mother Witch is of Legendary rarity and costs four (4) Elixir to use. She has a Sight Range and Attack Range of 5.5, with medium attack speed and a 1.2 second hit time. She can target both air and ground units. The time to deploy is exactly 1 second, and the effect of her curse lasts 5.5 seconds.
Balance changes for Clash Royale Season 18
Both X-Bow and Guards have received a rework, while Goblin Giant, Witch and Bats all received some buffs. Getting hit by the nerf bat is Barbarian Hut, Graveyard, Heal Spirit, Fisherman, Electro Wizard, and Skeleton Barrel. Check out the new stats for all the cards which received balance changes on 8 December 2020 below.
X-Bow:
Lifetime: 40 to 30 sec
Hit Time: 0.25 sec to 0.30 sec
Health: 1383 to 1330
Damage: 26 to 34
Guards:
Hit Time: 1.1 to 1.0 sec
Health: 90 to 67
Goblin Giant:
Witch:
Initial Spawn: 3.5 sec to 1 sec
Bats:
First Hit: 0.8 sec to 0.6 sec
Barbarian Hut:
Graveyard:
Initial Spawn: 2.0 sec to 2.2 sec
Health Spirit:
Fisherman:
Electro Wizard:
Skeleton Barrel:
There you have it, all the Clash Royale Season 18 balance changes, as well as the new Legendary card called Mother Witch. We will have to wait and see how big of an impact the Mother Witch has the Clash Royale meta but judging from her stats, it could be quite significant.
Header image via Supercell.