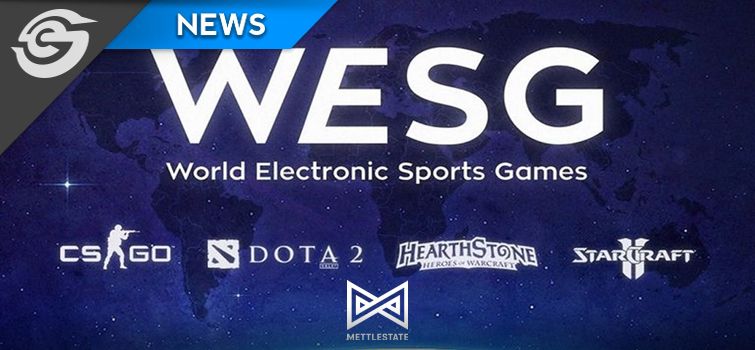 WESG South African Qualifiers Announced
Clint 'Zombie Dredd' O'Shea
The South African qualifiers for the annual World Electronic Sports Games (WESG) have been announced. Mettlestate will take control of the qualifiers which will see the winning teams and players heading to China in March 2019. There, competitors will compete for their share of the $5.5 million up for grabs.
This year's qualifiers will be for Dota 2, CS:GO, Hearthstone and StarCraft II. All will be single elimination online qualifiers culminating in an "offline event hosted in Johannesburg." Locally, there is a total of $5,000 up for grabs, along with the costs of flights and accommodation covered for China.
The $5,000 cash prize pool for the local qualifiers are split as follows:
Dota 2 First Place: $2,000
CS:GO First Place: $2,000
Hearthstone First Place: $500
StarCraft 2 First Place: $500 dollars
The registrations for the WESG African qualifiers, are open from today and will close on 11 November 2018.
The qualifiers form part of a three-year deal between WESG and Mettlestate. This should ensure that South Africa will be represented for another few years at upcoming WESG tournaments.
Mettlestate co-founder, Barry Louzada had the following to say in the press release:
"Access to international tournaments for South Africans have always been rare opportunities – and ones that are sorely needed if we want to get international experience and recognition. WESG have strict regulations when it comes to becoming an official partner, and Mettlestate has been working actively to meet all the requirements laid forth by WESG. After much work, sweat, long hours and many chats with WESG, we finally managed to secure the three-year partnership thanks to Mettlestate' ongoing commitment to improvement and upping the esports ante in South Africa. This is awesome news for esports in South Africa as it means that there will be guaranteed WESG qualifiers in Africa for the next three years."