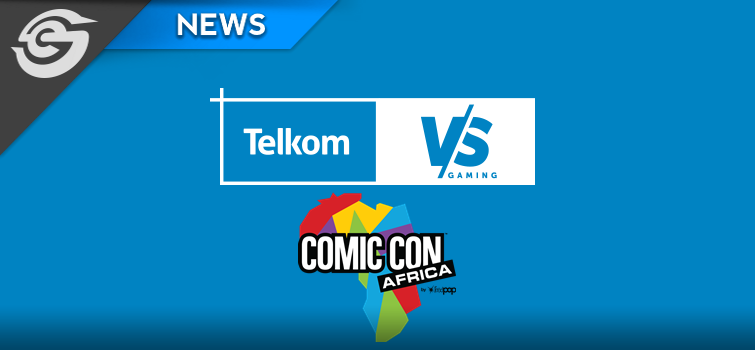 VS Gaming Masters 2019 Prize Pool Revealed
Clint 'Zombie Dredd' O'Shea
The prize pool for this year's Telkom VS Gaming Masters has been announced and it totals a cool R1.14 million. This combined prize pool equates to a R570,000 prize pool for each of the two titles being played at Comic Con Africa. CS:GO and Dota 2 will be featured over the four-day event.
The prize pool is a little lower than the one up for grabs last year. In 2018, CS:GO and Dota 2 each had a R600,000 prize pool, with an additional R20,000 on offer for each title's upper bracket winner. Another noticeable change this year is that both titles will be run as single elimination tournaments.
The CS:GO Masters will be played on 21 and 22 September, while Dota 2 is scheduled for 23 and 24 September. The action can be caught live at Gallagher Convention Centre or on the VS Gaming YouTube channel.
Eight teams have qualified for each title during the course of the year. These spots have been filled via LAN and online qualifiers, leading to the following teams securing places in the VS Gaming Masters:
CS:GO
Goliath Gaming
Big 5 Esports
Energy Esports
White Rabbit Gaming
Omnius Gaming Celestial
Sinister 5
Exdee Gaming
Good Gaming
Dota 2
Goliath Gaming
Energy Esports
Sinister 5
White Rabbit Gaming
Omnius Gaming Origin
Salt
Exdee Gaming
Evo Esports
The cash prize pool will see first place secure R220,000. Second spot bags R100,000, while third and fourth each take home R70,000. The teams in fifth to eighth place will receive R27,500 each.