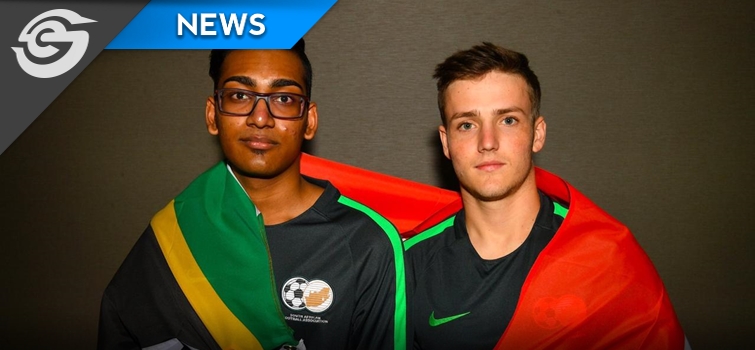 South Africa's run at the eNations Cup
This past weekend, the 'official South African FIFA esports team' found themselves in action against the world's best in the FIFA eNations Cup. The action unfolded live in London, and while South Africa were knocked out in the group phase of the competition, there are a few positives to be taken way from the campaign.
South Africa were in Group A of the tournament, which for many was perceived as one of two groups of death. England, France and Saudi Arabia all had rights to the top two spots, while Finland were not pushovers. South Africa had to contend with all the usual pre-event issues our other competitive titles experience. Lag when practicing online, and a lack of experience in these venue-based high profile events. These will always be contributing factors in South African performance overseas. The players from the other countries all generally get constant competition against the other top ranked players in regular tournaments and cups.
South Africa were represented by Shiaan Rugbeer of Goliath Gaming and Ryan De Oliveira Bastos of Sinister 5. While the players made a fist of things individually, it was clear that the two players gravitated to the 2v2 matches.
Country by Country
The South Africans kicked off their campaign against France. Shiaan faced one of the world's top players in Maestro, going down 4-0. Ryan brought things back with a 1-1 draw against DaXe. The 2v2 went the way of France 2-0.
Finland was up next. Both Shiaan and Ryan fell to their opponents – 1-0 and 4-1 respectively. However, the South Africans grabbed another point with a 2-2 draw in the 2v2.
The Saturday was closed out with matches against Saudi Arabia, where the current eWorld Cup champion waited for Shiaan. The game went the way of the Saudi player 4-1, while Ryan secured another point for South Africa with a 1-1 draw. Saudi Arabia took the 2v2 match 2-0.
The campaign came to an end against England on Sunday morning. Shiaan lost his final match 2-0, while Ryan took his biggest defeat of the tournament against arguably the most consistent international player on the circuit. ePremier League champion F2Tekkz took the match 6-0. The 2v2 saw South Africa go down 4-0 to the eLions.
This left South Africa at the bottom of Group A, with England and France moving on the the playoff phase.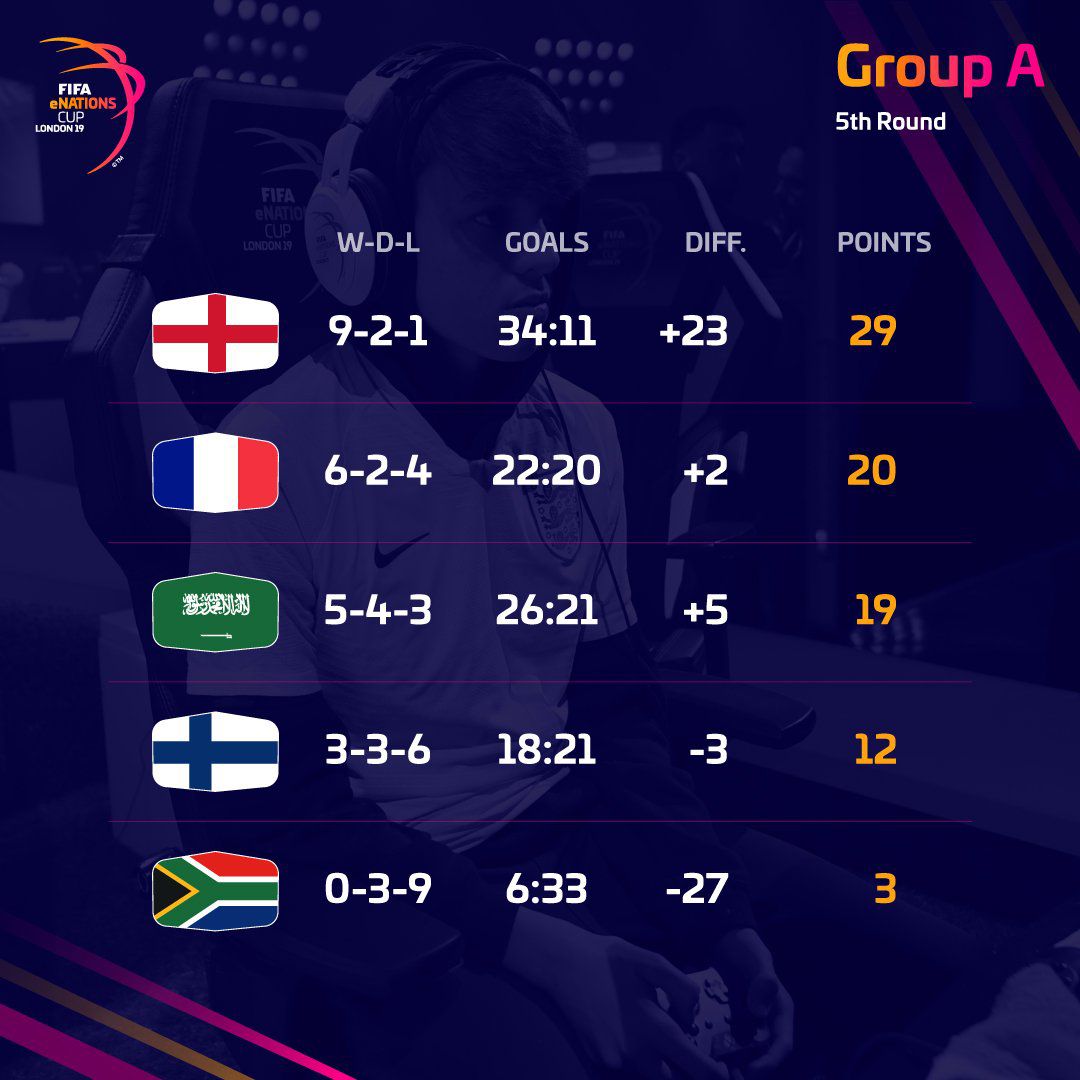 The Take Away
Considering this was the first tournament of its kind (featuring national teams) in FIFA and EA's Global Series, South Africa could have been seen as being in the same situation as all the other nations. However, the other nations get many more opportunities to compete against each other individually. This has meant crucial knowledge and improvement has been gained by many of the other countries.
The scores are generally not as one-sided as many South Africa supporters tend to expect their teams to experience. Given more opportunities in events of this nature may very well see South African players stand even more toe-to-toe with their international opposition. We can look to South African players at last year's Global Series Playoffs to see that winning is very possible against the best. In Holland in 2018, Shiaan and his Goliath Gaming teammate Julio Bianchi grabbed wins against some top ranked players.
South Africa has an active FIFA competitive scene with regular tournaments both online and at venues across the country. Perhaps what is missing is an ecosystem that develops from a grassroots level, finding, nurturing and supporting undiscovered players in untapped areas.
South Africa (and Africa) has plenty to show the 'eFootball' world as there are players that can stand tall and be counted. Let's hope that more opportunities will present themselves going forward.
Come on! @Azi_Ryan ?? is a happy boy #FIFAeNationsCup pic.twitter.com/ESRbfrbMCH

— #FIFAeNationsCup (@FIFAeWorldCup) April 13, 2019
How it all ended
In the end, it was the French (who had been with South Africa in Group A) that secured the title against Argentina (Group C) in a close final. It took just one goal to decide the outcome and France secured $40,000 for their efforts, along with Global Series Ranking Points.
??????????
???#FIFAeNationsCup pic.twitter.com/7SC83N0G5j

— #FIFAeNationsCup (@FIFAeWorldCup) April 14, 2019
We would like to congratulate the South African players for carrying the flag with pride – we suspect you made a number of friends on the way. Now, let's all start preparing for the 2020 campaign.
Images via: FIFA eWorld Cup