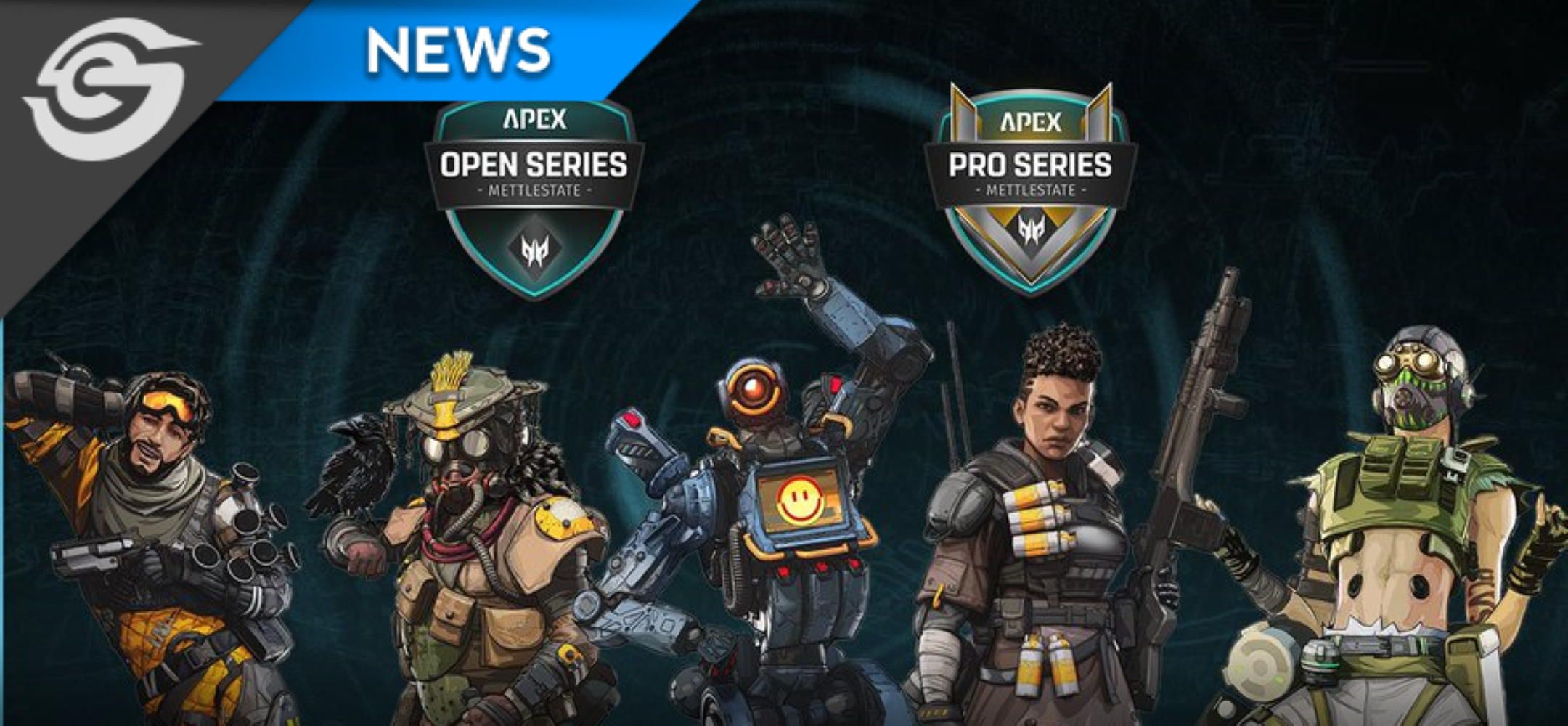 Mettlestate Apex Legends League Season 2 - Why You Should Register
Wessel Minnie
Update 2020/01/25
Mettlestate recently announced on Twitter that registrations have been extended by one week. The new registration deadline is 2020/01/31 and the league will now start on 2020/02/02. At the time of writing, 10 teams have registered for the tournament.
Original Article
The Mettlestate Apex Legends League Season 2 registrations are closing on 24 January 2020. With registrations so close to finishing up, there are only seven teams signed up (at the time of writing) and there's a great prize pool of R6000 on the line. It goes without saying that South African Apex Legends players shouldn't miss out on this opportunity.
Registration is easy and fast. All you need to do is create a team from your Mettlestate profile, register on the tournament page, then sit back and relax until your matches begin. The Mettlestate Apex Legends League Season 2 is powered by Acer Predator and the prize pool breakdown is as follows:
First Place: R3000
Second Place: R2000
Third Place: R1000
Keep in mind that the Mettlestate Apex Legends League Season 2 is only for PC players and runs over four weeks. The league kicks off on 26 January at 15:00 SAST and will run until 23 February 2020. Check out some additional info on how to win and how it all works below.
Each game will have a match page, which can be found underneath the leaderboard/bracket
Use the match pages to schedule games, check in and chat with the other team
After each game, a player must enter both teams scores on the match page along with relevant screenshots
Once scores have been submitted, the opposing team will approve/decline the scores
Once scores have been approved, the leaderboard/bracket will be automatically updated
We caught up with Mettlestate's Barry  "Anthrax" Louzada to have a quick chat about the Apex League Season 2. Check out the questions and answers below.
Q&A with Anthrax
Currently, there are only 7 teams registered. What do you want to tell local teams who are on the fence about registering?
Anthrax: Simple really, if they want to see support for the games and titles they love and enjoy they need to enter and compete. No sponsors are going to get on board for titles that are unsupported in the scene and bring no numbers. The developers also, in turn, won't be supporting and offering custom servers to a scene that has no players or teams filling leagues. Remember, custom servers are for the competitive scene which is exactly what Acer is supporting.
Do you plan on expanding future Apex Legends leagues to console platforms?
Anthrax: Yes, we most certainly are.
Why should teams get involved?
Anthrax: Without trying to repeat myself, the only way any gaming scene is ever going to grow is if you take the time to join and support any and all locally run events. You don't have to play to get a win. Sometimes you just have to play to have fun and just see where you fair in the local scene. It isn't ideal not having custom servers but if we all move together in the same direction we can certainly help ensure that we get what we need to get to have the leagues we want to have.
Q&A Ends.
If you're keen on competing then you better make haste. You can register directly on the Mettlestate website. At the time of writing, only seven teams have signed up and the top three get a piece of the prize pool. So don't delay in signing up for a shot at some cash and, of course, some great local esports competition.
Header image courtesy of Mettlestate.