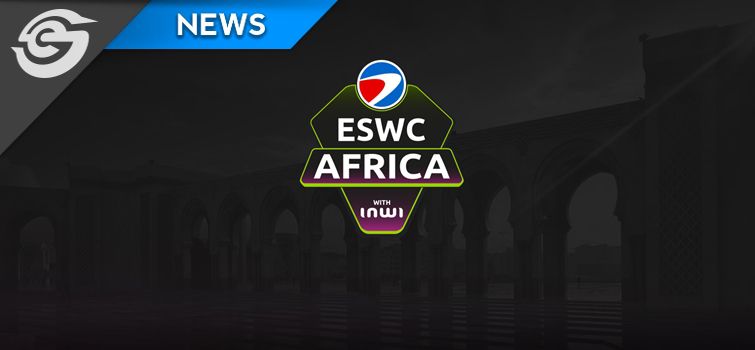 ESWC Africa announced... for North Africa
Clint 'Zombie Dredd' O'Shea
ESWC Africa for CS:GO has (recently) been announced but it is only open to selected North African countries. Of course, the exclusion of South Africa has not gone down particularly well with some players in the community. Many have questioned why this exclusion occurred. Some have accused apparent missteps by Orena during the 2017 qualifiers as a reason. However, while Orena's Luca Tucconi has officially admitted to 2017's qualifiers not being sanctioned in Critical Hit's coverage of the ESWC Africa announcement, ESWC themselves have also weighed in on South Africa's exclusion.
ESWC Responds
ESWC responded to the outcry via Twitter. In their opinion, "the difficulty of obtaining a visa guaranteeing the possibility of attending the final event," was a key factor. The concern with "deadlines do not allow us to organize more ambitious selections and we had to limit ourselves to a certain number of territories."
It's not all doom and gloom though as they are looking to expand in the future. "Of course, we hope to be able to renew this event in the coming years, with the aim of integrating more and more participating countries."
Another Consideration
The ESWC Africa series is brought to life in partnership with Inwi. Inwi is "Morocco's leading telephone operator," making North Africa their main focus. In much the same way South – or Southern – African businesses may see little marketing return on attaching to an event outside of their preferred region, Inwi has every right to exercise a similar attitude. Of course, maybe the event itself should simply have been called ESWC North Africa. But then there is always the World Series of baseball… and we see how many countries actually compete in that.
Whatever the reason behind it all, we should remember that opportunities should be welcomed even when offered to others. And Africa as a continent needs its esports opportunities more than most other regions.
Tournament Details
The ESWC Africa will bring the top four African to Casablanca to compete for $15,000. The four slots will be allocated as follows after the qualifiers:
One slot for the Moroccan national qualifier
Three slots for the African open qualifier (from Algeria, Egypt, Ivory Coast, Nigeria, Senegal and Tunisia)
The tournament series will start on 17/18 November with the country qualifiers. These will be followed on 24/25 November by the Moroccan qualifier, along with the playoffs by the top team in each of the six other countries. All roads then lead to 16 December and the final of ESWC Africa with the four finalist teams.