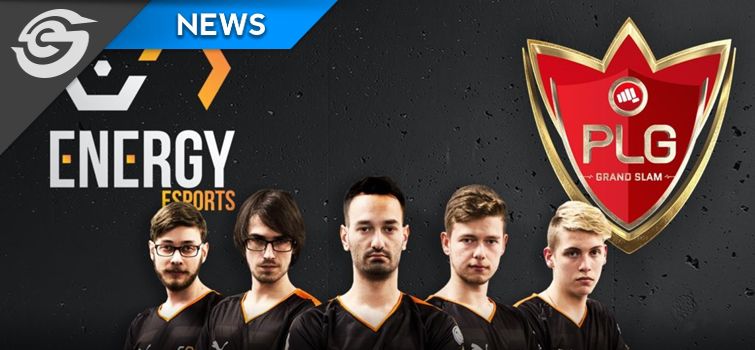 Energy Esports invited to PLG Grand Slam
Clint 'Zombie Dredd' O'Shea
Energy Esports have become the fifth team to be invited to Power League Gaming's Grand Slam tournament. The CS:GO tournament will feature a $100,000 prize pool and will be held at Abu Dhabi's Du Forum.
Energy Esports joins the four previously announced invited teams, with another three to be revealed. This will bring eight invitational (and international) teams to the event. Another eight teams will qualify via the Power Gaming League (PLG) Open.
On 12 to 15 December, the South Africans will come face-to-face with teams like Fnatic, G2 Esports, Hellraisers and Nasr Esports.
South Africa's Top Team
According to the PLG announcement:
The Energy Esports CS:GO Team is the #1 team in all of Africa since blackpoisoN joined after his departure from Bravado Gaming. blackpoisoN is recognized as the most experienced and best player in Africa after after he moved to Sweden and got invited into the FPL EU by the top top players. When blackpoisoN returned home, blackpoisoN has the skill and experience to develop any team to make them the #1 team in Africa, he has developed the competitive scene by sharing his knowledge to teams like Energy and others who are the #1 team in South Africa also by margins.
Energy Esports will be represented by:
Robby "blackpoisoN" da Loca
Trevor "kanii" Morley
Dominic "Domsterr" Sampaio
Rieghardt "flexeeee" Romatzki
Gareth "MisteM" Ries
The South Africans had the following to say about the opportunity presented to them:
Being part of the PLG Grand Slam will mean the world to us as this is a very important event for us to show what we are made of and what we can do. We hardly ever get opportunities internationally as our region and country is isolated and far away, but our team skill, experience and level can definitely compete against top Asian and high-level EU teams. We feel we have a really good chance of making it through group stages into the Playoffs for this event (although we don't know which teams will be participating, we feel that we have the skill and experience to compete against high level international cs and we'd love to get this opportunity to show it.