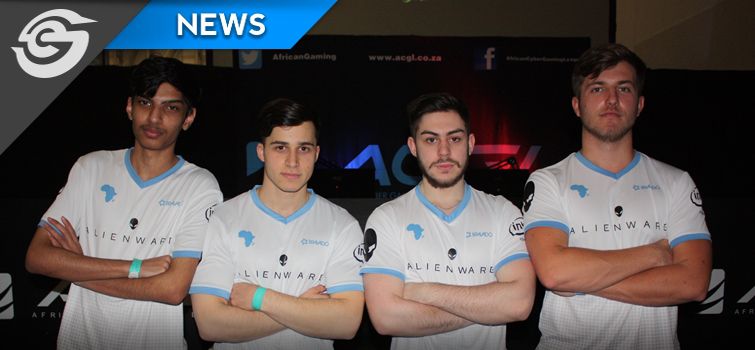 EGE 2018 Tournament Results
This past weekend saw the fourth year of the Electronics & Gaming Expo hosted at CTICC. This year saw a less esports focused tournament structure on PC with players, audience members, streamers and others getting a chance to play a variety of PC titles on stage. On the agenda on the 'ZAGA PC stage' was Dota 2, League of Legends, CS:GO, PUBG and even Overwatch. Full tournaments were hosted for Call of Duty, FIFA 18, Tekken 7, Injustice 2 and Fortnite.
The PC stage was brought to life by ACGL, Computer Mania (with Cougar Gaming and ASUS), MWEB and the ZA Gaming Alliance Facebook group. Over the weekend, the titles were hosted as pick-up and 1v1 style mini-tournaments with the sponsors and partners offering swag to successful participants. ACGL also looked after the other tournament operations over the weekend. The tournament results can be found below.
Call of Duty: WWII
The bracket for the group phase can be found here. The playoffs can be viewed here.
FIFA 18
Sunday's championship playoff bracket – featuring the top 16 of the 128 players – can be found here.
Tekken 7
1st Place: DonUmar [R1,200]
2nd Place: Gasmaskguy [R800]
3rd Place: LUMI [R500]
The Injustice 2 bracket can be found here.
Injustice 2
1st Place: N3w_Jakol [R1,200]
2nd Place: CharlieWolf [R800]
3rd Place: Sizzle [R500]
The Injustice 2 bracket can be found here.
Fortnite
Heat 1
1st Place: Aidan Demink [R750]
2nd Place: Jude Baker [R250]
Heat 2
1st Place: Angelsadvocate17 [R750]
2nd Place: Yash_attack [R250]
The overall winner of the Fortnite 1v1 PlaySattion 4 tournament following a face off between the top players per heat was Angelsadvocate17 (real name Cole Kinnear) who secured an additional R500 for the effort.