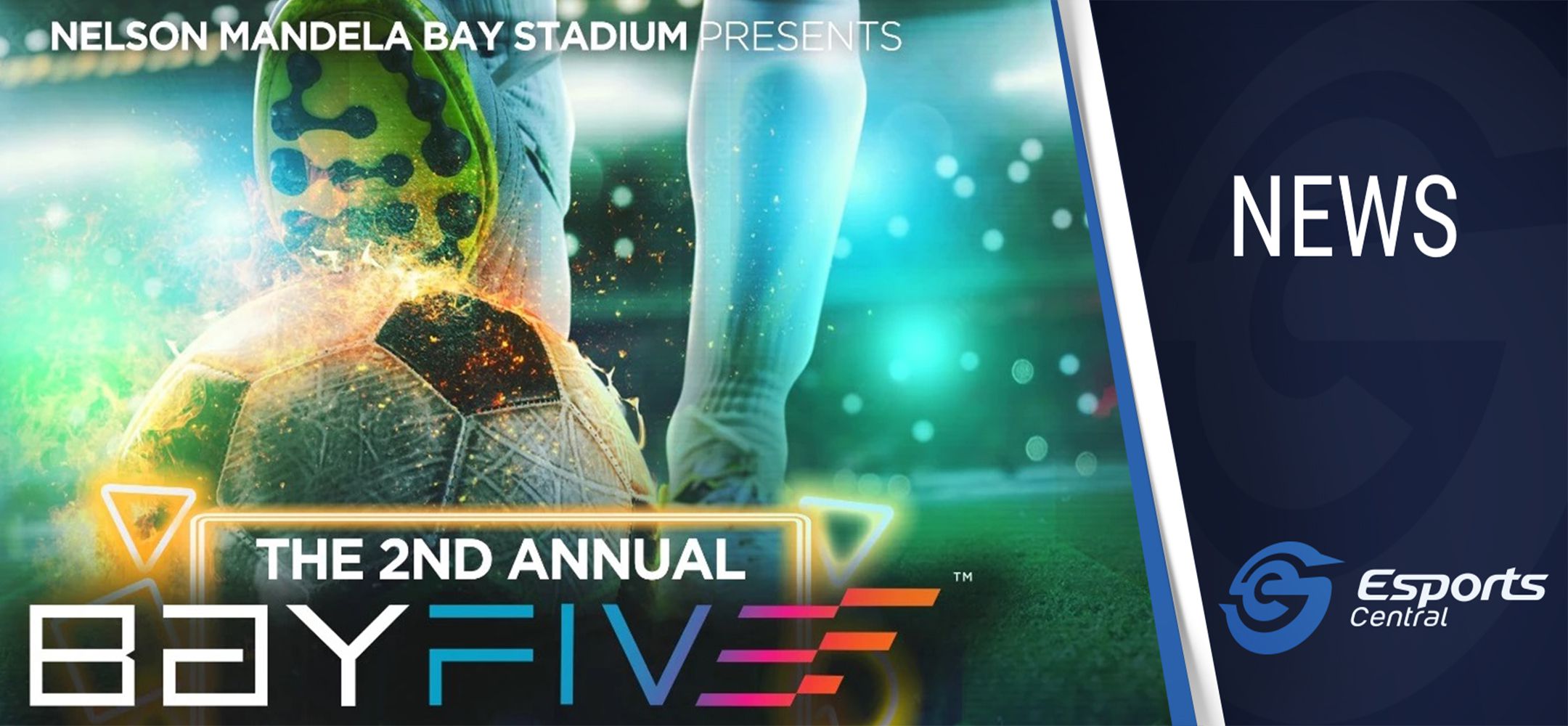 BayFive eGames FIFA 22 tournament with R20,000 prize pool
If you happen to live in Gqeberha and love playing FIFA 22, then you are in for a massive treat. Nelson Mandela Bay (NMB) Stadium will host the finals of the second annual BayFive eGames on Saturday, 04 June 2022. Here's what you need to know.
BayFive eGames 2022 event
The inaugural edition of the BayFive eGames took place at the same time as the NMB Stadium's eSports Hub opening in May 2021. Now, FIFA esports local players and fans can once again compete for glory and their share of a large prize pool.
Phumulani Hlatshwayo, Head of Commercial at the Nelson Mandela Bay Stadium, explains via a Press Release we've received: "We are delighted to be hosting this event yet again. eSports is one of the fastest-growing sports in the world and therefore forms a big part of our strategy. The global eSports audience is predicted to grow by 8.7% year on year to reach 532 million in 2022. Those are amazing numbers worth every investment that goes into becoming a part of this revolution."
If you are interested in joining, please note that this event is open to South African citizens residing in Gqeberha and surrounding areas, aged 12 years and above. You can simply head on over to the MzansiFive website to register right now. Tickets cost R100 per person.
There are a total of 64 spots available and players will compete in PS4 and PS5 divisions, respectively. There's a total prize pool of R20,000 up for grabs. Two overall winners will be crowned as champions of the BayFive eGames 2022, and the 1st and 2nd runners up will also grab a piece of the prize pool.
The NMB Stadium address
Gqeberha
70 Prince Alfred Rd, North End
6001
South Africa
The BayFive eGames 2022 will take place this Saturday, 4 June starting at 10:00 with a FIFA 22 Workshop featuring South African FIFA pro, Thabo "Young Savage" Moloi. This will run until roughly 11:30 and then, the tournament will begin shortly afterwards. Good luck to everyone who plans on participating.
Header image via Nelson Mandela Bay Stadium.