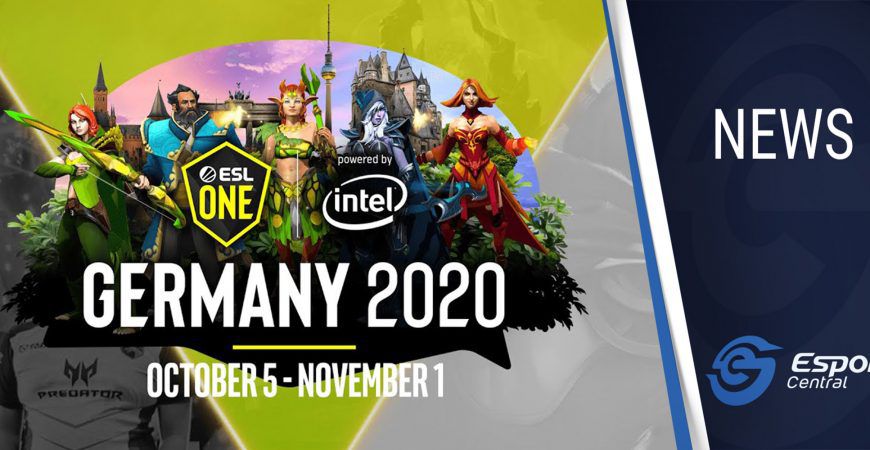 ESL One Germany 2020 playoffs begin this week
From 5 to 20 October, we saw some excellent, top tier Dota 2 esports action take place at ESL One Germany 2020. With a total of 16 teams from Europe and CIS in the group stage, there was no shortage of matches to watch. Now, the playoffs for ESL One Germany are about to begin. Here's what you need to know.
ESL One Germany 2020 playoffs
A total of eight teams have made their way into the ESL One Germany 2020 playoffs after a gruelling group stage with a modified Swiss-system format, where teams stopped playing after either 3 wins or 3 losses.
The eight teams in the playoffs are:
Alliance
Team Secret
OG
Mudgolems
Team Liquid
Na'Vi
Team Nigma
Vikin.gg
These teams will compete for their share of the $400,000 prize pool. To put this into a South African perspective, the prize pool is roughly R6.5 million. Check out the schedule for the first round of upper bracket matches below. All times are in SAST.
23 October at 17:00 – OG vs Na'Vi
23 October at 20:00 – Team Secret vs Team Nigma
24 October at 17:00 – Vikin.gg vs Alliance
24 October at 20:00 – Team Liquid vs mudgolems
On Friday, 23 October, the ESL One Germany 2020 playoffs begin. The playoffs will follow a double-elimination bracket format, with all matches being best-of-three, with the exception of the best-of-five grand finals.
Each day, matches are scheduled to start at 17:00 SAST with the finals being played on 1 November 2020. You can watch all the action live on the ESL Dota 2 Twitch.tv and YouTube channels.