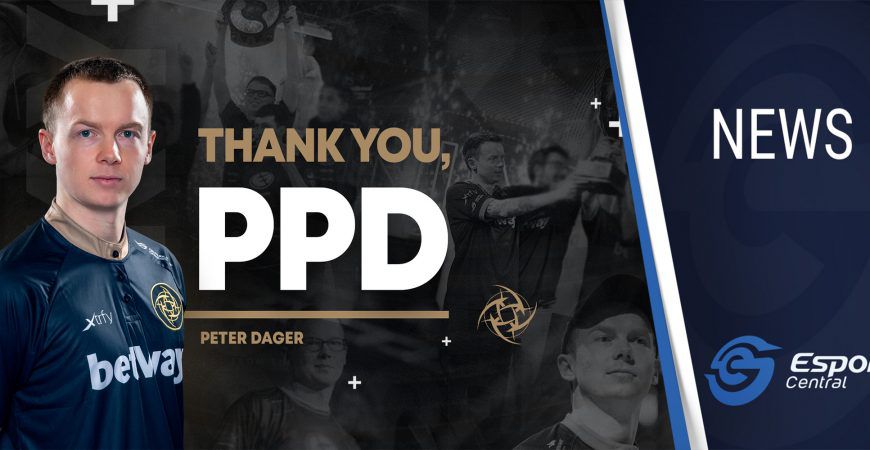 Dota 2 legend Peter "ppd" Dager" retires as a player
Some might love him, while others didn't like him all that much, but few can argue that Peter "ppd" Dager made his mark on the Dota 2 scene. He spoke his mind, didn't sugarcoat things, and for many, he is considered a legend of the esport. Unfortunately for his fans, Peter "ppd" Dager, has retired as a player, as announced by Ninjas in Pyjamas.
Peter "ppd" Dager retires
Arguably his biggest accomplishment was winning The International 2015 with Evil Geniuses, then following it up with a third-place finish at The International 2016. He would go on to take the captain's role in Optic Gaming, in the organization's first The International in 2018. The team, under Peter's leadership, took a respectable 7th/8th place finish.
Since joining Ninjas in Pyjamas in late 2018, Peter has been a shining star in the roster, taking on the role of captain. He led NiP to their first-ever The International in 2019. Although the team didn't perform well at TI2019, they made it. This is an achievement in itself during a highly contested DPC season.
Jonas Gundersen, COO of NiP, talked about the retirement:
"Peter has been one of the key influencers in shaping the game of DotA 2. Being in a position where you can retire with such a resume, having won a TI is a formidable accomplishment. It is a position only very few gamers in this world get to experience. I am sure Peter will find success in whichever path he chooses next, and I wish him the very best of luck."
 Peter "ppd" Dager talks about his time playing with NiP:
"Playing for NiP has been a true honour, they made me feel at home here in Sweden as a foreigner and always trusted me to do what was best for the team. I'd like to thank everyone for their hospitality and I wish them the best moving forward."
We wish Peter all the best of luck going forward. At the time of writing, he has not revealed what he will be doing next, but we are sure he will excel at anything he undertakes, just like he did as a legendary Dota 2 player.
Header image via NiP