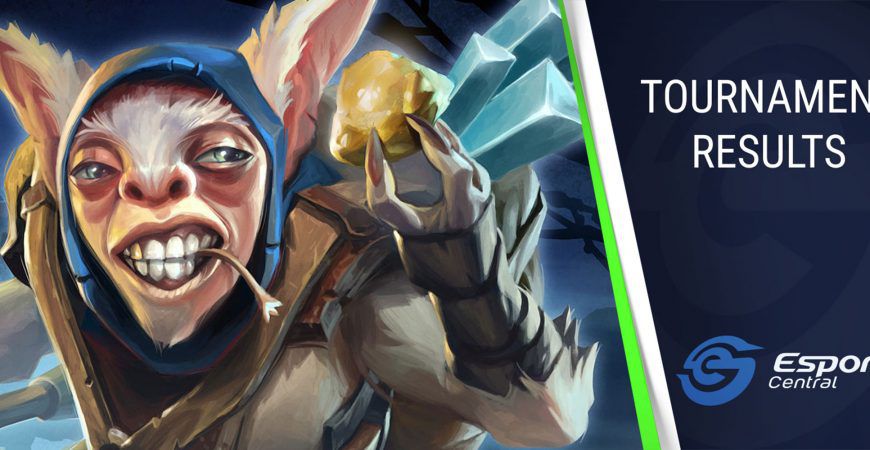 Sinister5's Dota 2 squad takes second place in their first European tournament
The South African Sinister5 Dota 2 team moved to Europe to compete in international tournaments early in March. Since then, the team has been competing in their first European tournament, the Vrkolak Challenger League. Now, the dust has settled over the tournament, and the Sinister5 team took a respectable second place.
Vrkolak Challenge League playoffs
Sinister5 placed third in the tournament's group stage, thereby making their way to the playoffs. In their first match, they faced off against eNimals. Unfortunately, their opponents knocked them down to the lower bracket with a 2-0 win.
In the lower bracket, Sinister5 came back strong, first defeating No Racism 2-0, then moving on to face eNimals, who were knocked down by a team called "Lil Pleb". Sinister5 took their revenge on eNimals, beating the squad 2-1, and advancing to the grand final of the Vrkolak Challenger League.
The grand final was a best-of-five match, but unfortunately for South African fans watching, there wasn't an English stream. Sinister5 couldn't take a game off Lil Pleb in the grand final and ended up losing 3-0. Lil Pleb, therefore, claimed the first place prize, consisting of 1250 BGN and a place at the next Team Vrkolak Professional Tournament.
Siniter5 had the following to say about their Dota 2 team's performance:
"We ended up losing 0-3 to Lil Pleb in the Vrkolak Challenger League Grand Finals. GGs all around. We're proud of Sins5 Dota for getting as far as they did and excited to see what the future has in store!"
With their second-place finish, the Sinister5 Dota 2 team earns 500 BGN, which is roughly R5200 at the current Dollar to Rand exchange rate.
We wish them all the best of luck in Europe and hope to see them win a tournament soon. It was great to see a team from South African make it to a grand final.
If you want to watch all the Vrkolak Challenger League action from the final day, head on over to the TeamVrKolak Twitch.tv channel. Unfortunately, there isn't an English stream available, as far as we can see.
Header image via Valve