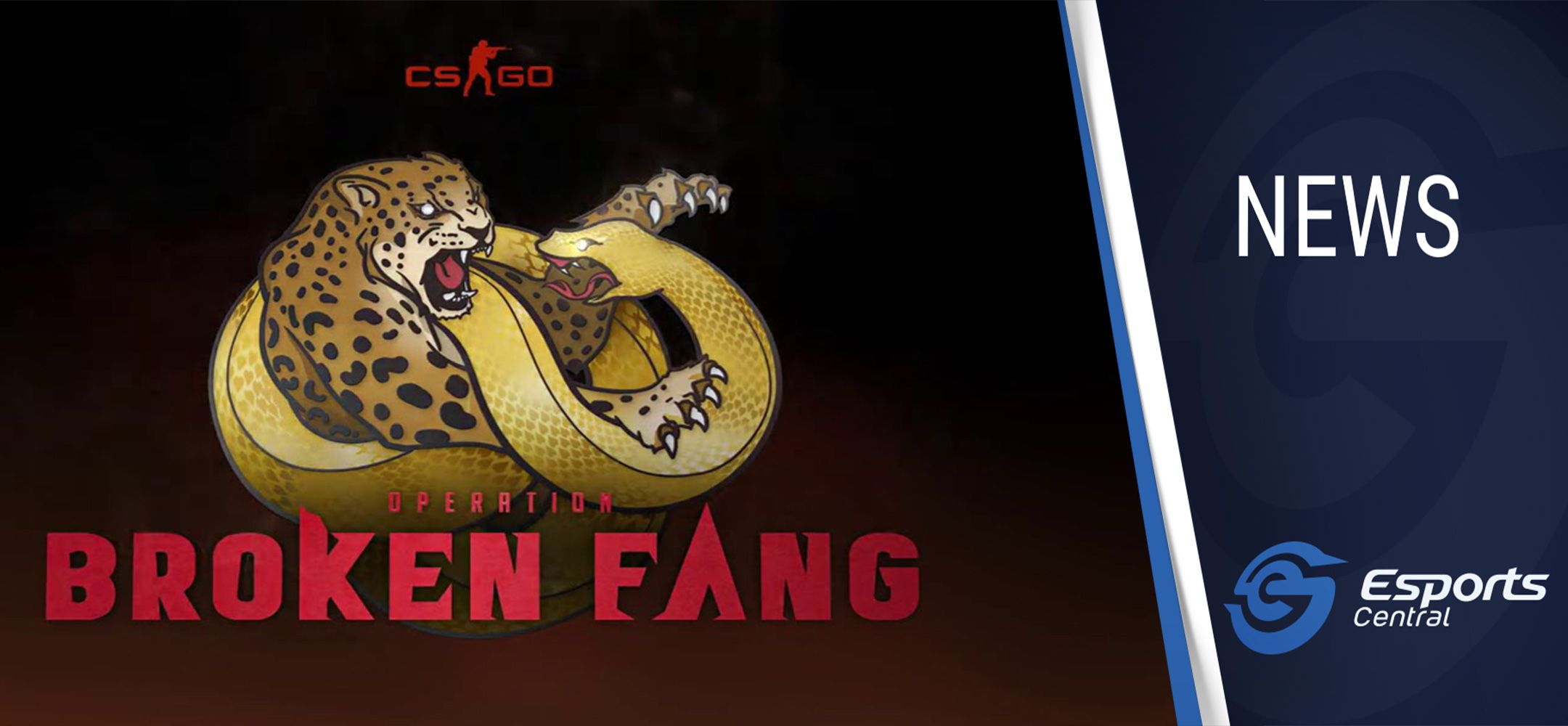 Valve unleashes new CS:GO Operation Broken Fang
After some credible leaks surrounding CS:GO's 10th Operation, Valve has finally released the new CS:GO Operation in the early hours of the morning. It is called Operation Broken Fang, and you can jump into the action right now. Here are the highlights from the massive new CS:GO update.
Operation Broken Fang details
First off, Operation Broken Fang will set South African CS:GO players back R230, it looks to be well worth it. There's a tonne of new skins, an Operation Coin to level up and much more. Let's start with the new modes and maps.
Valve has added the following maps to some game modes:
Ancient, Engage, and Apollo to Scrimmage, Casual and Deathmatch game modes.
Frostbite to Danger Zone game mode.
Guard and Elysion to Wingman game mode.
Speaking of game modes, there is the Broken Fang Premier Mode, which features 5v5 competitive matchmaking with map picks as well as bans prior to the start of a match, which is available exclusively to Operation Pass Holders.
Then, there's Retakes, a new fast-paced game mode, available to all players during Operation Broken Fang. Choose a loadout card at the beginning of each round and retake (or defend) the bomb site. There are also detailed stats for Operation Broken Fang Pass Holders.
Valve explains the detailed stats:
"Test your Competitive prowess across the Active Duty map pool, and track your performance with detailed stats on the Operation stats page. With your Operation Pass, you'll have access to detailed statistics from a variety of categories. Your statistics are tracked automatically and can be viewed on the Operation Stats page."
Lastly, there are new Agents as well as three new weapon collections, the Broken Fang Case, and even more to discover with the CS:GO Broken Fang Operation. In short, Valve has outdone themselves with this one, so jump right into the action today.
Header image via Valve.