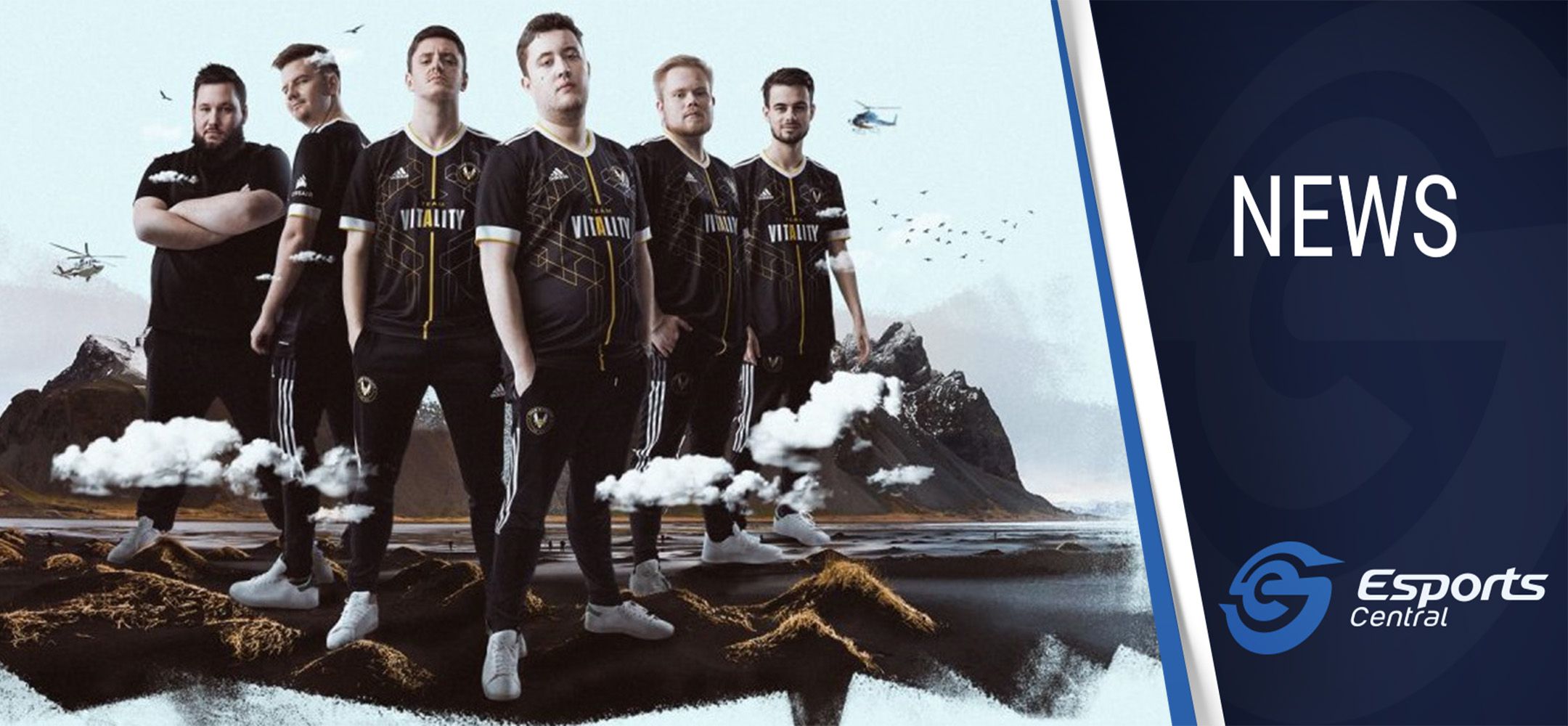 Team Vitality reveals CS:GO powerhouse team
The CS:GO esports scene was extremely exciting to follow in 2021, with Natus Vincere (Na'Vi) dominating, and Astralis falling from grace. French organization Team Vitality was one of the top contenders in the past year, largely thanks to the "Chosen One" aka Mathieu "ZywOo" Herbaut. Despite ZywOo's star status, Vitality didn't manage to win a lot of tournaments.
Changes to the roster were on the cards for quite some time, and now, Team Vitality has announced their new CS:GO roster for 2022. For those who've been following the rumours, it might come as no surprise.
Team Vitality CS:GO roster
The new CS:GO roster from Team Vitality is frightening, to say the least. First up, Rémy "XTQZZZ" Quoniam and Richard "shox" Papillon has left the roster, and Jayson "Kyojin" Nguyen Van is the 6th man allowing him to "explore team offers". In their place comes a powerful Astralis trio in zonic as the coach, alongside magisk and dupreeh.
Co-founder and Esports Director of Team Vitality, Fabien "Neo" Devide, explains:"This scale of talent investment has never been seen in esports before and I am honoured to be leading the charge with these rosters which have the potential to make history in Europe and beyond. Since the beginning of our entrance into CS:GO, we have been working with intensity to get to the top and nurture some of the best talent France has to offer. It's now time to think internationally and create a new CS:GO culture of European talent with legacy athletes. As proven winners, dupreeh, magisk & zonic have what it takes to move us from not just being a strong contender, but the best CS:GO team in the world."
Vitality's CS:GO roster:
Mathieu "ZywOo" Herbaut, France, 21 years old – Two time, and current, HLTV best player in the world
Kevin "Misutaaa" Rabier, France, 18 years old – Blast Premier Fall 2020 winner as a rookie
Dan "apEX" Madesclaire, France, 28 years old – Captain and 2015 Major winner
Peter "dupreeh" Rothmann Rasmussen, Denmark, 28 years old – 4 time Major winner and Intel GrandSlam Winner
Emil "magisk" Hoffmann Reif, Denmark, 23 years old – Major MVP, 3 time Major winner and Intel GrandSlam Winner
Team Vitality's new CS:GO roster, with ex-Astralis players who have won multiple majors each, as well as the iconic coach from Astralis, is exciting. It's also a bit frightening for other teams, and we can't wait to see how they perform.
ZywOo said: "I couldn't be more excited to have dupreeh, magisk, and zonic join the team. Together they have achieved so much and I know there is a lot both myself and the team can learn from them. I am so ready to show everyone how far this team can go!"
The new roster is part of a 50 million Euro investment from Rewired.gg spread over three years. The aim is to create European super teams "capable of winning the most coveted trophies in esports". This CS:GO squad is definitely a great start, in our opinion.
Header image via Team Vitality.