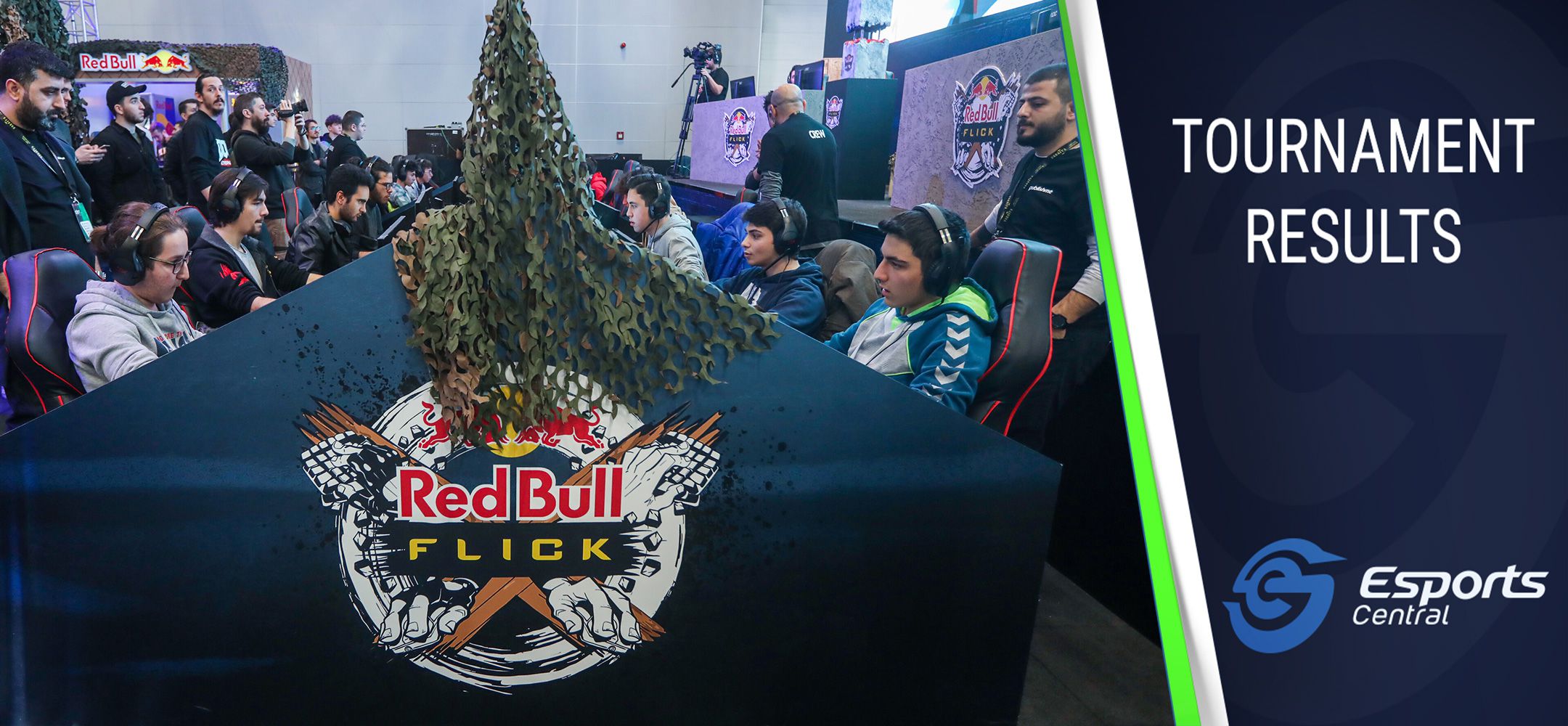 Red Bull Flick South African champions crowned
Wessel Minnie
Over the past week, South African CS:GO players have been fighting it out in the unique Red Bull Flick tournament. Now, the dust has settled over this entertaining 2v2 CS:GO tournament, with custom maps, and some fantastic local action.
Red Bull Flick South Africa
The Red Bull Flick South African champions are a team called "Twee Katte". Local CS:GO fans should know these two cats as Robby "blackpoisoN" Da Loca and Rieghardt "flexeeee" Romatzki.
The top eight teams in the tournament went head-to-head in the South African final, where Twee Katte emerged as the champions. In second place is Team Destiny (Detrony and Fadey), and tied in third place was The Overlooked and TikTokSimps.
Via a Press Release, blackpoisoN said:
"It was a really sick event. The 2v2 concept is really great and it really tested our skills. Thanks to everyone involved in hosting the event."
For their efforts, Twee Katte walked away with two Acer Predator XB241 gaming monitors and title of Red Bull Flick South African champions. The top two teams (Twee Katte and Team Destiny) also earn a spot at the Red Bull Flick EU Pro Invitational to play against some of pro CS:GO's greatest players for a stake of the €20,000 prize. That's roughly R400,000 at the current Euro to Rand exchange rate.
Thulani Sishi talks about the tournament in a Press Release:
"It's so inspiring to see so many young and upcoming gamers take part in the competition. South Africa has so much untapped potential and opportunity waiting for gamers who want to pursue a professional career in gaming. Competitions like Red Bull Flick give these players a platform to kickstart their career."
The Red Bull Flick South African tournament had a great turnout, with over 200 players participating.
Header image via Red Bull Flick PR.