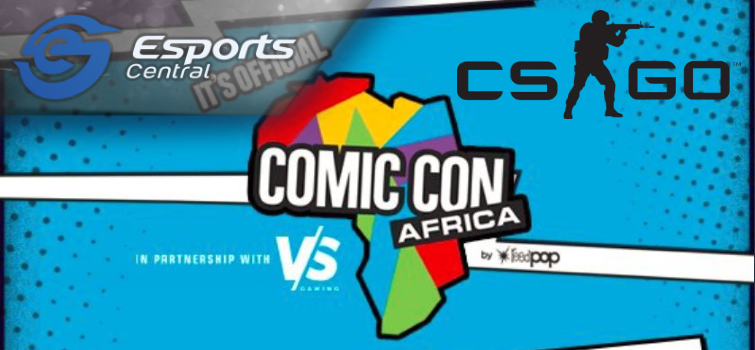 Preview: VS Gaming CS:GO Masters at Comic Con Africa 2018
Micheal 'axtremes' Harmse
The biggest money tournament of 2018 is imminent. It's the one most fans have been waiting for. From Friday 14 September to Sunday 16, eight of the best CS:GO teams in the country will be competing for a big chunk of money at the VS Gaming Masters finals at Comic Con Africa.
A rocky start
I used the word best, but of course we all know the very best team is not competing at the tournament this year. Last year Energy eSports elected to play in the ESL Africa Season 2 finals instead of VS Masters and went on to become the African champions. Which was happening at the same time as VS Masters at the very same rAge Expo. This year an administrative error somehow saw them excluded from VS Masters. I guess coincidences do happen. Unintentionally or not, for a second year running and without a competitor attempting to steal their their thunder, VS Gaming's premier CS:GO tournament will be missing the biggest name team on the local scene.
Like with Damage Control's championship title, the winner of VS Masters 2018 will also have an asterisk next to their name. I'm sure the champions will be happy with the prize money, but every player wants to be the best. You can't be if the strongest opposition locally is excluded. How about you don't let this happen again for a third year, please VS Gaming? Fans want to see the best of the best on display. Give us that.
A little bit of… Energetic help?
Two teams at VS Masters finals 2018 will be fielding Energy players however, taking advantage of the post-Leg Four transfer rules to bring in much needed replacements. In the case of xTc Esports, Mark "Spazz" Jebens is writing matric exams which left his team searching for a solution. Rieghardt "Flexi" Romatzki is a more than able substitute and will add some of his experience and additional firepower to the xTc lineup. For Energy Academy, Aidan "Turtle" Nell is no longer in the lineup.
They'll be looking for a long term fifth player, but found a rather potent replacement in Dominic "Domsterr" Sampaio. Both teams will be slightly buffed by their temporary recruits, but their reasons are quite legitimate. It is a little worrying that the transfer rules and Energy's exclusion could have opened up the possibility of abuse by other teams. It may even still be called that by some if either of these teams go further in the tournament than expected.
Money!
The teams will be contending for their share of the R600,000 prize pool. Here is the prize breakdown:

Teams
Goliath Gaming

Big 5 Esports

Leetpro Esports

Sinister5

xTc Esports

White Rabbit Gaming

Exdee Gaming

Energy Academy
I came for the preview?
You shall have it! I fully expect Goliath Gaming and Big 5 Esports to be the two teams vying for the title. They have shown themselves to be the best among this field through the performances throughout the year in VS Masters and in other competitions. While Big 5 have generally been more competitive against Energy Esports than anyone else due to their play style being a better counter to Energy's, they've always stumbled against the all out aggression of Goliath Gaming. Goliath Gaming unfortunately have played into Energy's hands in every playoff game thus far which has lead to some rather one-sided finals. Thankfully this time around it should be a more closely-contested Grand Final between these two, if their matches at the recent Mettlestate Evetech Champions League playoffs are anything to go by.
Leetpro Esports are again the team most likely to cause an upset. Unfortunately they seem to lack that extra gear that is needed against the top three teams, even if they are capable of stealing away a map at times. Still, they are fully capable of beating either Goliath Gaming or Big 5 Esports on their day. I just don't think this LAN will be their time. Sinister5's lineup are always a good bet for a solid performance offline and I'd expect them to be a tough challenge to the three aforementioned teams. I expect them to be a lock for fourth place, but no higher at this stage.
The rest of the teams are tougher to gauge. xTc Esports and Energy Academy could very well take us by surprise with their super subs. Without having seen them play and I would guess, more limited preparation, I wouldn't want to take a stab at a placing. I wouldn't be all that surprised though if Domsterr helps EN Academy go deep in this tournament. White Rabbit Gaming have been a good upset team in the past. I don't think that will be the case at this LAN. I expect them to be near the bottom, but I still hope to see some fire like we saw at Rush.
Exdee sees the return of the much-maligned former hacker, KingdomSoldier, now known as neverrland. It will be interesting to see how the team does with him included, under the leadership of the veteran Wayne "Craan" Smith. They swept all aside in Premier Division to qualify, but stepping up to the level of Masters on LAN might be a bridge too far. There would certainly be no shortage of drama however if neverrland performs better on his own PC backstage than on the tournament PCs on stage. Yes, the backstage games are BYOC. A potential can of worms if I ever saw one. I hope the competitive integrity of the tournament doesn't come into question because of it.
Big games. Soon!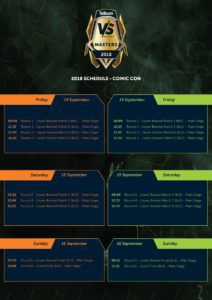 We'll try to update this article as soon as more information is available. Hopefully we'll see some of you there and that the rest of you will be online watching. We're certainly looking forward to a great tournament.