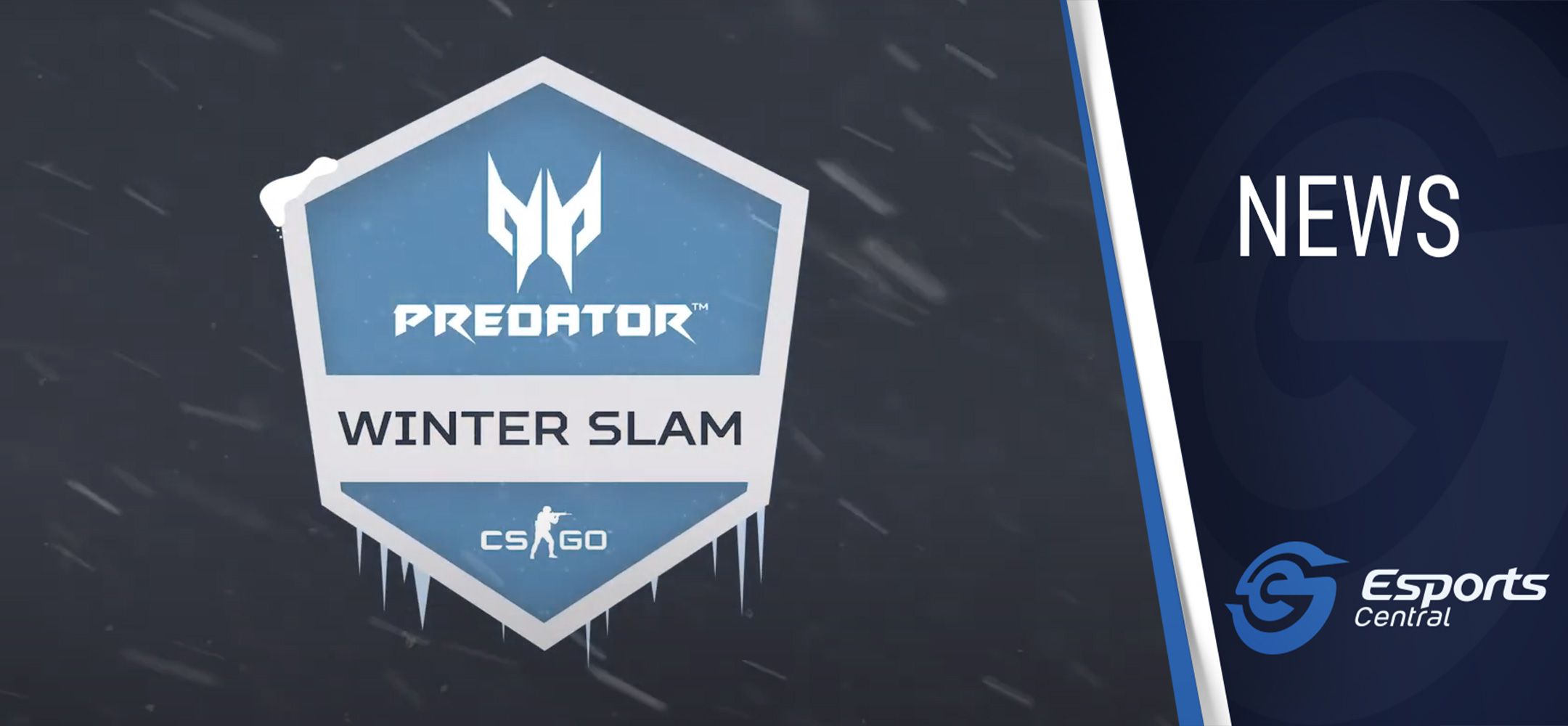 Predator Winter Slam CS:GO tournament with R15,000 prize pool announced
Wessel Minnie
South African CS:GO teams and fans shouldn't miss out on the Predator Winter Slam. This tournament will see eight teams battle it out for their share of the R15,000 prize pool. Here's everything you need to know about the Predator Winter Slam, from Acer Predator Gaming ZA and Gamedock.
Qualifiers and invited teams
Four of South Africa's top CS:GO teams have been invited to the main event, and there are only four spots left. These spots will go to teams who manage to make their way through one of the two qualifiers.
First up, you can register for the first qualifier over on the tournament's Faceit page.
Each qualifier will see a maximum of 32 teams compete over two days for two qualification spots to the main event. Day 1 of each qualifier will consist of Round 1 and only winner bracket games will be played until one team wins. Day 2 will see all the remaining teams to fight it out to find the second winner. The runner up on the day 1 will be the first seed on day 2.
Qualifier 1 dates and times:
Registrations Open: 4th June
Registrations Closed: 11th June
Day 1 on 13 June at 12 pm
Day 2 on 14 June at 12 pm
Qualifier 2 dates and times:
Registrations Open: 15th June
Registrations Closed: 18th June
Day 1 on 20 June at 12 pm
Day 2 on  21 June at 12 pm
After all four qualifier teams have been decided, it will be time for the Predator Winter Slam main event to begin.
Predator Winter Slam main event
The Predator Winter Slam main event will take place over two days, on 27 and 28 June 2020.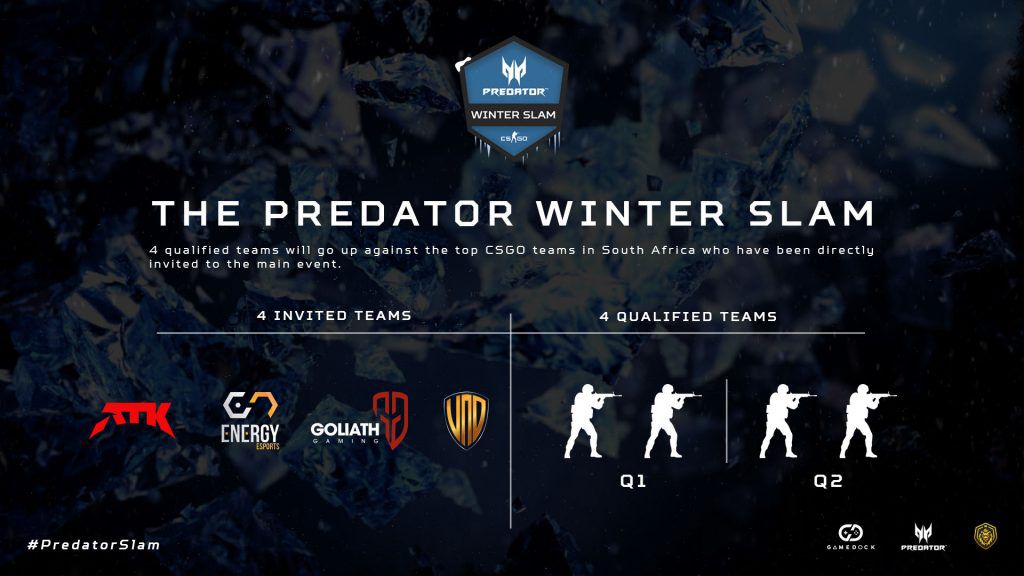 Each day will start at 12 pm, and we simply can't wait to see which team comes out on top.
The tournament description explains:
"The 4 teams who qualified from Qualifier 1 & 2 will go up against the top 4 CSGO teams in South Africa who have been directly invited to the main event. The final 8 teams will face off in the round-robin group stage to determine who will battle it out in the single-elimination playoff to crown the first Predator Winter Slam Champion and walk away with their share of the R15 000 prize pool!"
Don't forget to follow Gamedock and Acer Predator Gaming ZA on Twitter for updates on the tournament. You can also check out the Predator Winter Slam trailer on YouTube.
If you don't feel like participating, but love watching some great local esports action, then you should probably bookmark Gamedock's Twitch.tv channel.
In other Acer Predator Gaming ZA news, the company has partnered up with South African MGO Goliath Gaming. If you recall, Goliath Gaming has teamed up with Acer Predator Gaming in the past, during their trip to Dubai for CS:GO and FIFA tournaments earlier this year.
Belinda Marais, Marketing Manager at Acer South Africa, explains the new collaboration:
"When the team from Goliath Gaming wanted to collaborate again, the synergies were too great not to leverage. Part of this new collaboration is in the form of a CS:GO tournament which will see some of South Africa's most talented gamers come together to compete for the winners' title and we really are fortunate to see these gaming enthusiasts grow in prowess. We are also keen to see the growth of the esports fraternity through this tournament."
Header image via Predator Winter Slam trailer.