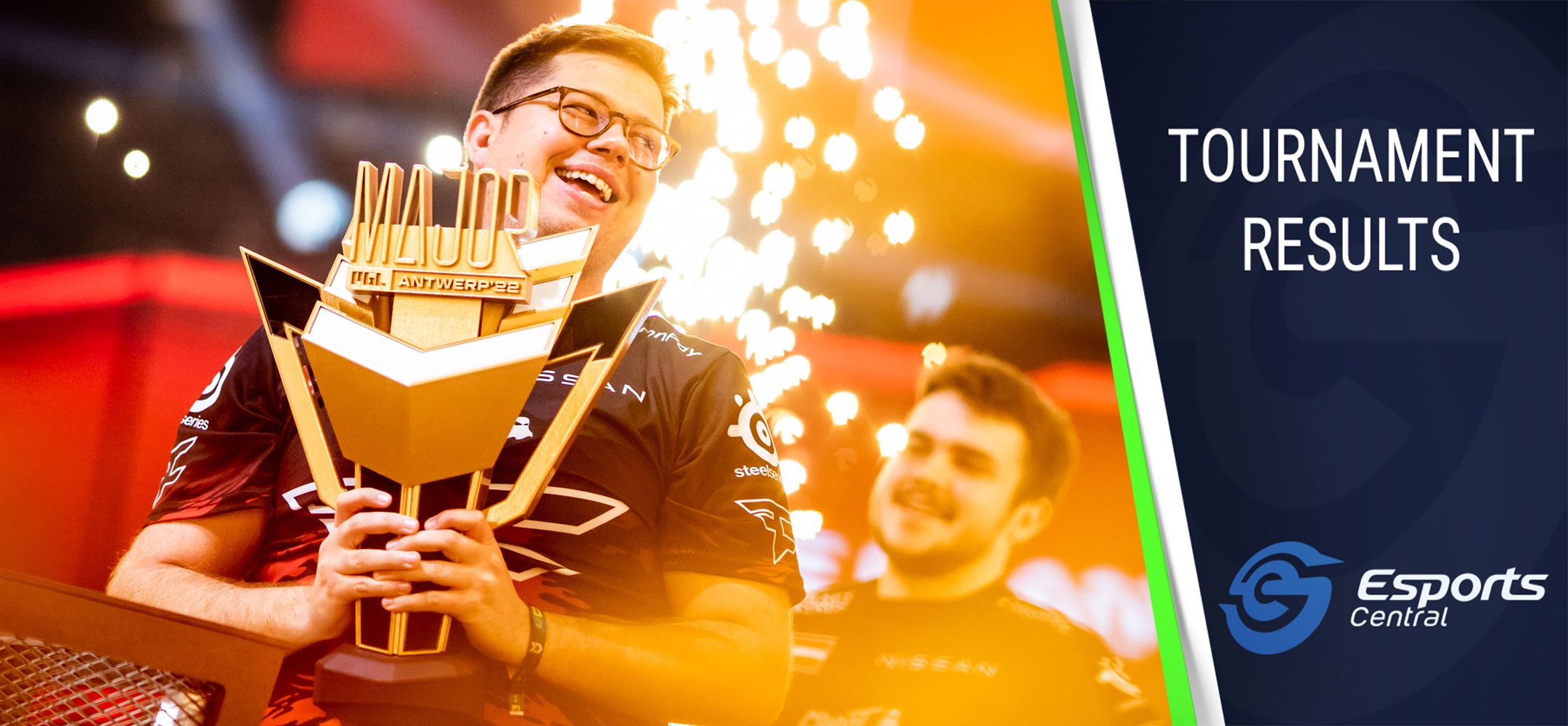 PGL Antwerp Major results and highlights
The PGL Antwerp Major, in front of a live crowd in Belgium, finished up over the weekend to the joy of CS:GO esports fans across the globe. From the Challengers stage to the Legends stage and finally, the Champions stage, PGL Antwerp Major 2022 delivered on all fronts. Here's what went down during the Champions stage.
PGL Antwerp Major 2022 results
In the Championship stage, we saw the top eight teams from the Legends stage compete for their share of the $1 million prize pool in a thrilling single-elimination bracket. Many believed FaZe Clan, led by the 32-year-old Danish legend Finn "karrigan" Andersen would take the crown, while just as many believed Na'Vi could win back-to-back Majors.
FaZe Clan took the PGL Antwerp Major's Champions stage by storm, defeating NIP 2-1 and Team Spirit 2-0 to make it to the final. Na'Vi showed that despite all their hardships, they were still the team to beat, reverse-sweeping Heroic 2-1 and making mincemeat of ENCE 2-0 to claim their spot in the PGL Antwerp Major 2022 final.
In the grand final, we saw FaZe Clan come out swinging on Inferno, but Na'Vi managed to pull it back and into overtime. Unfortunately for Na'Vi, FaZe was just too strong and claimed the first map with a 19-16 nailbiter of a scoreline. In the second map, Nuke, we saw FaZe seal the deal after a convincing CT side. Despite Na'Vi's efforts, FaZe won the map 16-10 and thereby, became the PGL Antwerp Major 2022 champions.
Congratulations go out to FaZe for winning the PGL Antwerp Major and to karrigan for finally lifting a Major trophy which has eluded him for such a long time. FaZe wins $500,000 while Na'Vi limps away with $150,000.
Header image via PGL.