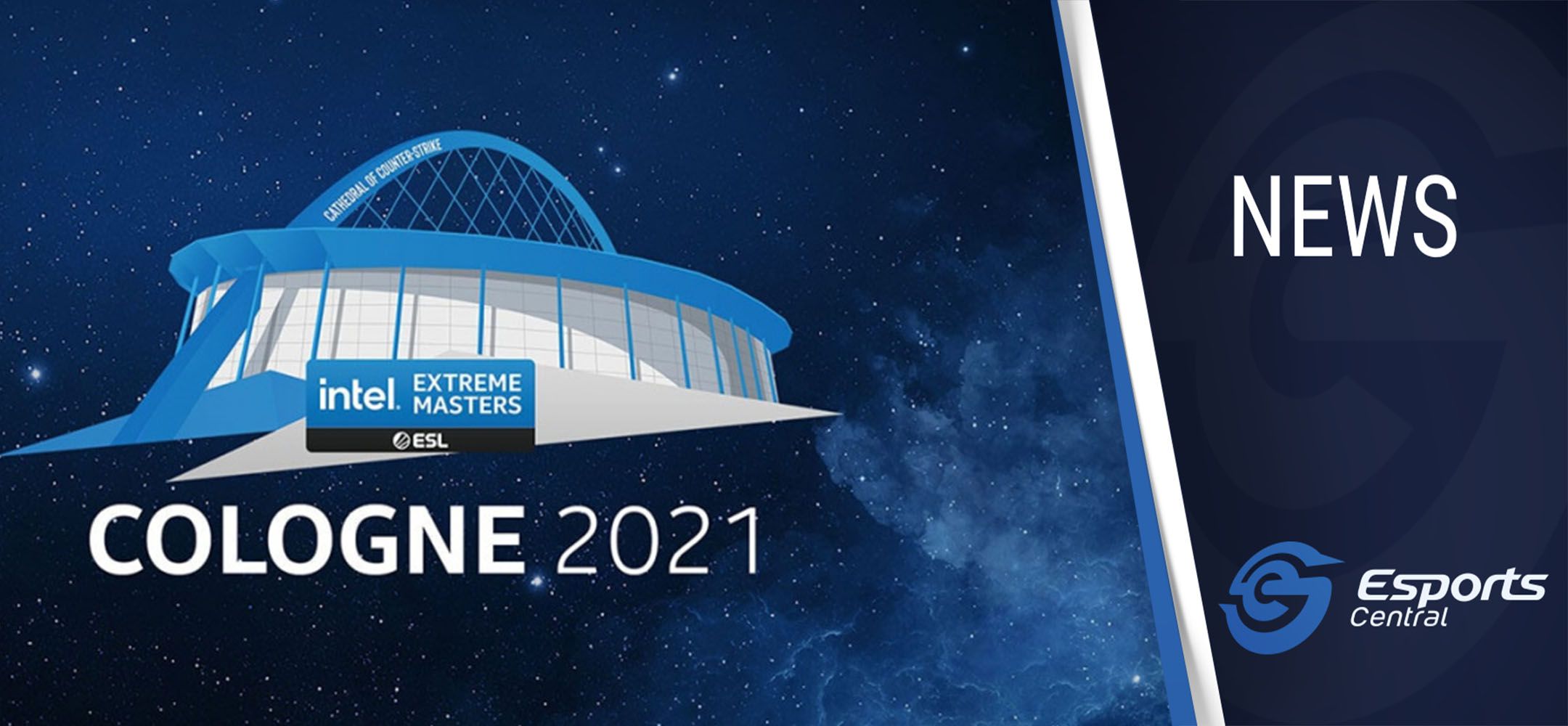 CS:GO player from Heroic has tested positive for COVID at IEM Cologne
The Danish esports organization Heroic, alongside 23 other teams, travelled to Germany to compete in IEM Cologne 2021. This is the first S-tier LAN event for CS:GO esports fans to enjoy since March 2020, due to the global COVID-19 pandemic. Unfortunately, we have some terrible news to report, as one of Heroic's players have tested positive for COVID-19.
Positive COVID-19 case in Heroic camp
Tournament organizer of IEM Cologne 2021, ESL, took to social media this week to announce that one player in Heroic's CS:GO squad has tested positive for COVID-19. The player tested positive as part of IEM Cologne 2021's standard testing required to exit quarantine.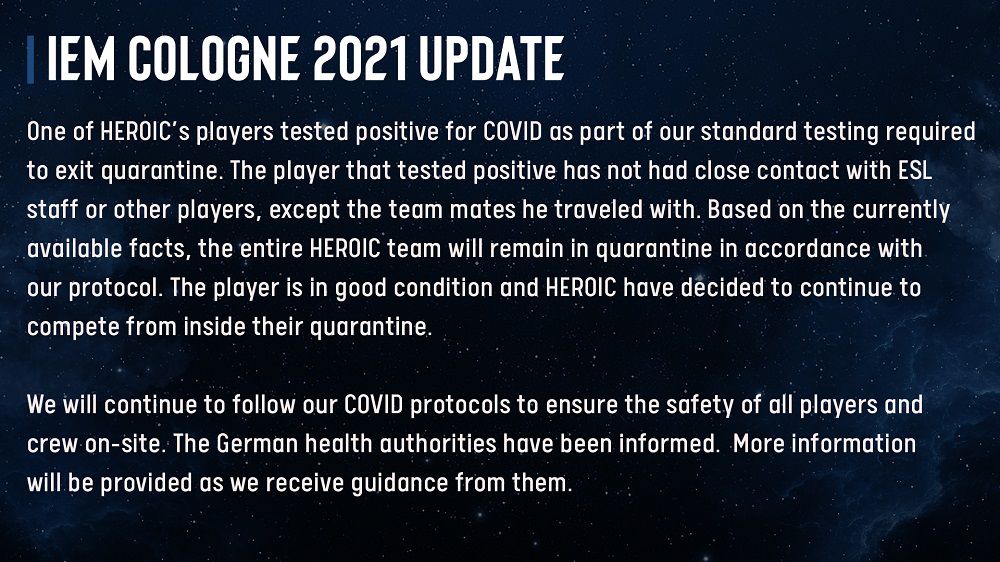 Thankfully, the player is in "good condition" according to the tournament organizer. Further, it was revealed that the player did not come into close contact with players from other teams, or ESL staff.
Heroic explains the situation:
"One of our players has tested positive for COVID as part of ESL's standard testing routines. We would appreciate it if the community and our fans would respect our players' privacy in this situation, so they can focus on the tournament."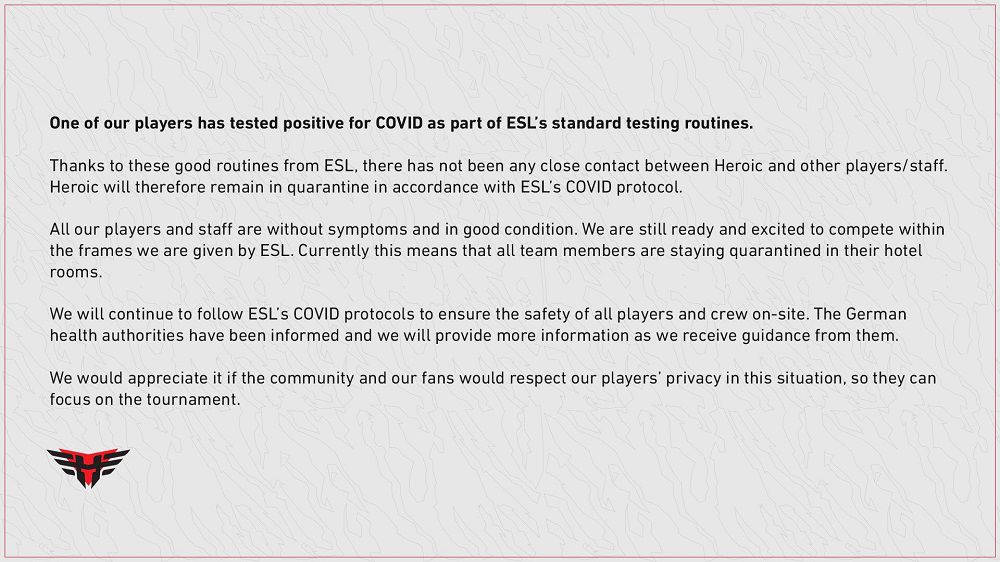 German health authorities have been informed of the positive COVID-19 test. ESL has some very strict COVID-19 protocols in place for IEM Cologne 2021. At the time of writing, it appears that Heroic will play in the tournament, and no other members of the squad have shown any symptoms. The team will compete from their hotel rooms and remain in quarantine.
Heroic didn't need to compete in the play-in stage which took place from 6 to 7 July 2021. Heroic's first match will take place on Friday at 13:30 SAST. The name of the player who has tested positive for COVID-19 has not been revealed.
We hope Heroic's players remain safe, and the person in question recovers fully without issue. ESL will update fans when more information on the situation becomes available. However, for now, Heroic will compete at the IEM Cologne 2021 main event.
Header image via ESL.