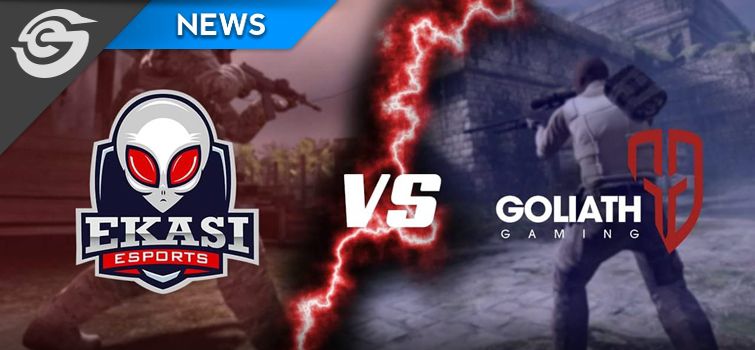 CS:GO exhibition match in Soweto this weekend
Clint 'Zombie Dredd' O'Shea
This weekend, Ekasi eSports and Goliath Gaming will bring a CS:GO exhibition match to the Ekasi Tech Festival and Gaming Expo in Soweto.
The match will be played at 13h00 on Saturday 20 October 2018 and is being proclaimed as "the first time the event will host Soweto's first eSports, Counter Strike Global Offensive Exhibition Match". So, it's a first and all that then. There are currently no details on whether the CS:GO will be streamed, but we will update you once we know. **UPDATE** The game will be streamed via the Mettlestate Twitch channel. **END OF UPDATE**
The match will be part of the three-day expo at the Dlamini Multi-purpose Centre in Soweto. Alongside the CS:GO match are FIFA and Tekken tournaments under the moniker of the Gauteng Gaming Community Cup Final.
The Ekasi Tech Fest starts on the 18th of October and features "interactive panel discussions and exhibitions." There is also an opportunity for Indie Game Developers to present their games for a chance to be incubated by Maxum Digital.
Entry to the event is free, so anyone with an interest in gaming is encouraged to attend.
Event Details:
When: 18 to 20 October 2018
Where: Dlamini Multi-purpose Centre, Soweto
Cost: Free
[via Press Release]