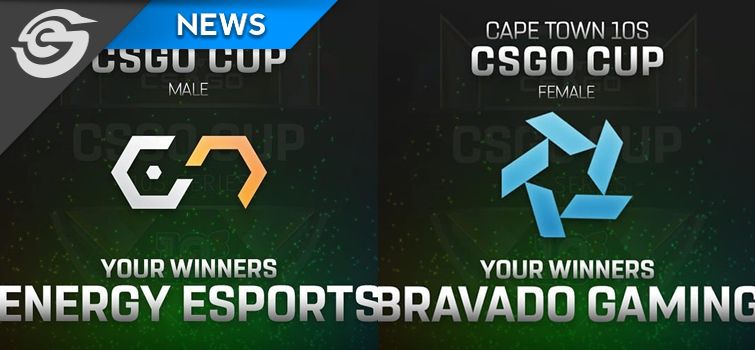 Cape Town 10s CS:GO Cup Champs decided
Clint 'Zombie Dredd' O'Shea
This past weekend saw the finals of the Cape Town 10s CS:GO Cup. The matches were originally scheduled to be played at the Cape Town sports event, but factors put paid to that days before.
This meant the two qualifying male and female teams had to duke it out online on Friday and Saturday. Mettlestate played host to the tournament and the broadcast, where R100,000 was up for grabs.
After the dust had settled over the multi-leg finals, the two teams that stood tall were Energy Esports in the male final and Bravado Gaming's Finesse in the female match-up. Energy Esports defeated Big 5 Esports by a total of 64-29 over four maps. Bravado Finesse saw off Energy Esports FE  in an entertaining series with a final score of 88-58 after six maps.
The weekend also saw a mixed team match-up which went the way of the Big 5 Esports | Energy Esports FE team. They defeated the Energy Esports | BvD Finesse team 2-0 (32-27) in the best of three show match.
You can catch the video-on-demand of day one and day two on Twitch.