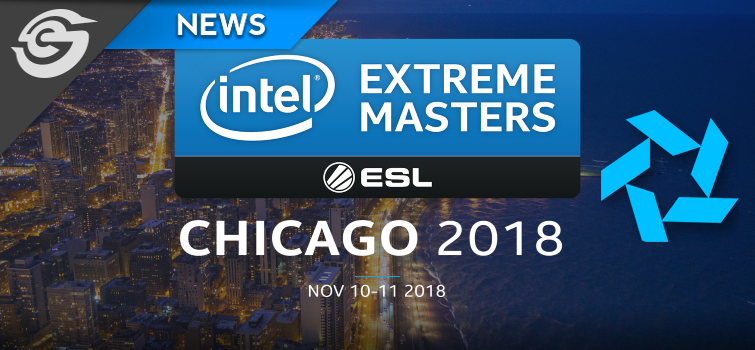 Bravado invited to IEM Chicago Closed Qualifier
Michael 'axtremes' Harmse
Bravado Gaming were just in South Africa, back for a holiday and time with family and friends. Their leisurely sojourn was unexpectedly cut short, which resulted in them rushing back to the United States. Part of the reason for this sudden change in itinerary could very well be their invitation to the Intel Extreme Masters Chicago Closed Qualifier. It's likely that being crowned the ESEA Mountain Dew League Champions recently has gone a long way towards putting them on the map in North America.
Winds of change
If they were to make it to the IEM event in the Windy City, it would certainly be a cause for celebration. Whether they qualify or not, I think the fact they were invited to a closed qualifier for such a prestigious event shows a shift in the way they are thought of in the USA by big organizations like ESL. Their name means something now within those circles. I've written before that they needed significant victories to get noticed in NA. Winning MDL seems to have been the really significant victory they lacked until now.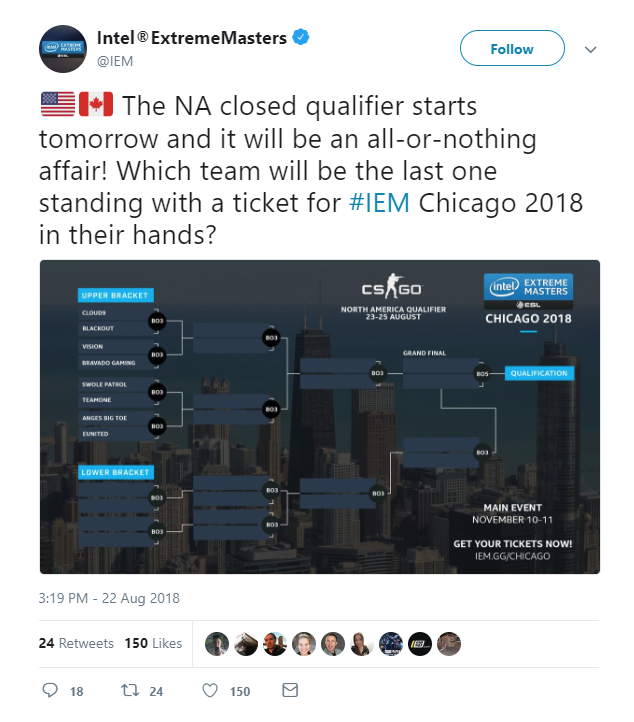 Stay on target
With only one spot available at IEM Chicago and eight teams in the qualifier, Bravado will certainly have their work cut out for them. BVD will be playing for the first time from their new home base in Austin, Texas. They just moved over from their previous gaming house in Phoenix, Arizona. Or should I say coach Tiaan "T.C" Coertzen moved for them while they were back in SA. We should get an announcement as to why sometime soon, as alluded to in a recent release from the MGO, titled Project Destiny 2.
These are the teams facing off in the Quarter-Final bracket:
Bravado vs.

Vision

Cloud9 vs.

BlackOut

Ange's Big Toe vs.

eUnited

Swole Patrol vs.

TeamOne
Bravado will be up against the same team they beat in the MDL Grand Final, although somewhat changed in terms of personnel. Vision have swapped out lanhero and huynh for vSa and aproto. I'm not familiar with the new players, but considering how little time they've had to integrate into the team and Bravado's previous record against them, I'm favouring BVD for the win.
You can do it!
I'd expect a win from Cloud 9, which means Bravado will be facing them in the Semi-Final. That will be a rather colossal challenge. Cloud 9 are a shadow of their former Major-winning selves with the current lineup. Since the departure of Jake "Stewie2K" Yip and Tarik "tarik" Celik to MIBR, the team was left scrambling for replacements ahead of the FACEIT London Major. Cloud 9 announced the permanent addition of former fnatic in game leader Maikil "Golden" Selim last month.
Golden is a pretty significant downgrade in terms of firepower as he's the kind of IGL that tends to be a low fragger. I'm sure he'll help the team from a tactical standpoint and over the long term, but right now he's a vulnerability as an individual player. Their current stand-in and fifth player until the Major is recently ousted Mousesports support player Martin "STYKO" Styk. He's a great player as a supportive element, but considering their firepower deficit, he will have to step up to compensate for Golden.
Honestly, I'm not expecting great things out of this C9 lineup. It's likely it will change after the Major. They are still a team that's used to tougher opposition than BVD though. Cloud 9 won't be a walkover and will be favored by most to win. That being said, this is Bravado's best opportunity yet to upset a big name team. They did it against Renegades a few months back. Time to do it again in a best of three against Cloud 9. It's not a bet many would take, but I'm feeling bullish about their chances.
The rest of the bracket
I'd expect eUnited to win fairly easily in their Quarter Final. They've been looking pretty good lately. Probably the best opening match is Swole Patrol vs Team One. Somehow the Brazilians of Team One came dead last at Fragadelphia a few weeks back while Swole Patrol won the event. Team One are usually a much better outfit and I'd expect them to put on a better show here. Swole Patrol should still have it, but it should be a tight game. In the Semi-Finals, I'd favour eUnited over either side, which should see them into the final against one of Cloud 9 or Bravado. Head says Cloud 9. Heart says Bravado.
Make sure you show your support tonight at 9pm SAST for the boys in blue. Stream details should show up here.