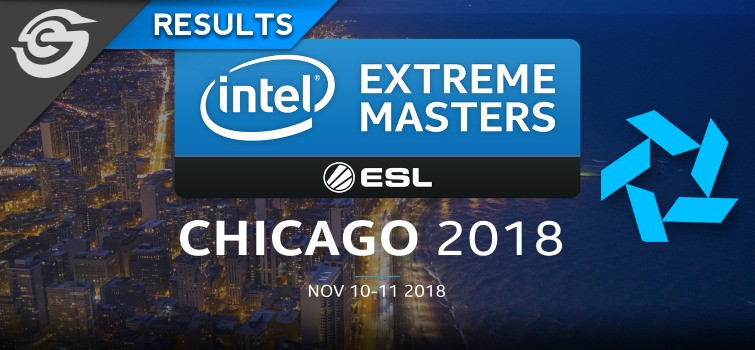 Bravado Gaming knocked out of the IEM Chicago Closed Qualifier
Recent ESEA Mountain Dew League winners, Bravado Gaming, were invited to the Intel Extreme Masters Chicago Closed Qualifier. It was certainly a sign of the recognition within North America that their championship victory in MDL garnered. Something to be celebrated, to be sure. Unfortunately, their results last night are not something South African fans can celebrate this time around.
Bravado vs Vision Gaming: 1 – 2
The rematch of the MDL Grand Final didn't go according to plan for the boys in blue. The game wasn't streamed, so there's not a lot that can be taken from watching the HLTV scorebot like a hawk. The new Vision lineup, with 2 changes, came out swinging with a 6 – 16 sweep on Nuke. I'm a little surprised Bravado banned Mirage and allowed Nuke into the map pool. Clearly they had some kind of read on the situation, but it didn't go according to plan.
Bravado struck back on Dust II, 16 – 11. I always expected them to take this one considering their good form of late on the map. Sadly for BVD, Overpass went rather pear shaped culminating in a 5 – 16 loss and them conceding the series to Vision. Aran "Sonic" Groesbeek was the only player with a positive K-D for the South Africans. Although considering the one-sided nature of two of the maps, that shouldn't be surprising.
Bravado vs Blackout: 0 – 2
Blackout managed to get a map off of Cloud 9 in their game earlier in the day, so it would have given them some confidence heading into this tussle. Again, Nuke was allowed into play and again Bravado lost. This time it was a lot closer as Blackout won 11 – 16. Another Dust II followed, but this time BVD were not able to prosper as a result of the pick. Blackout took it 10 – 16 and with it the series.
What next?
We do need to go easy on Bravado here though. They were forced to cut their vacation in South Africa short to hurry back to the USA to participate in this qualifier. It's an opportunity they had to take, but would have left them a little underprepared after weeks of inactivity. No practice and no preparation time is far from ideal. Then factor in that they had likely only just started to get over their jet lag coming back to SA and were subjected to it again by having to go back so soon. These are all mitigating factors and probably played a role. However, the team will be bitterly disappointed and will know that they could have and probably should have done better. Keep on supporting the team South Africa. They'll bounce back.