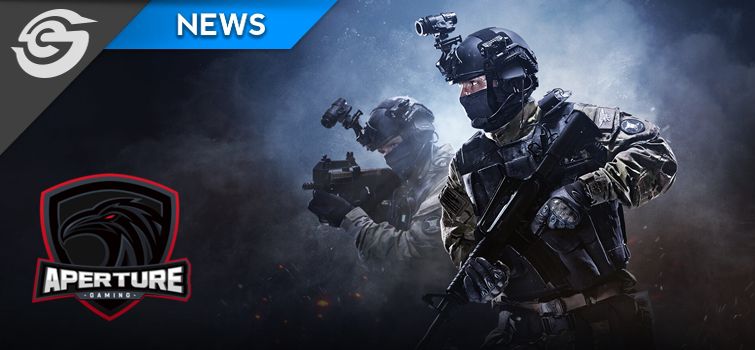 Aperture Gaming CS:GO roster changes
Clint 'Zombie Dredd' O'Shea
**UPDATE**
The new Aperture Gaming female CS:GO team has been announced. Alongside the team announcement, it was revealed that a coach and analyst will also be joining the team soon. ApG.FE will be represented by:
CS Princess
Lallies
Feetjie
Rench
Lolly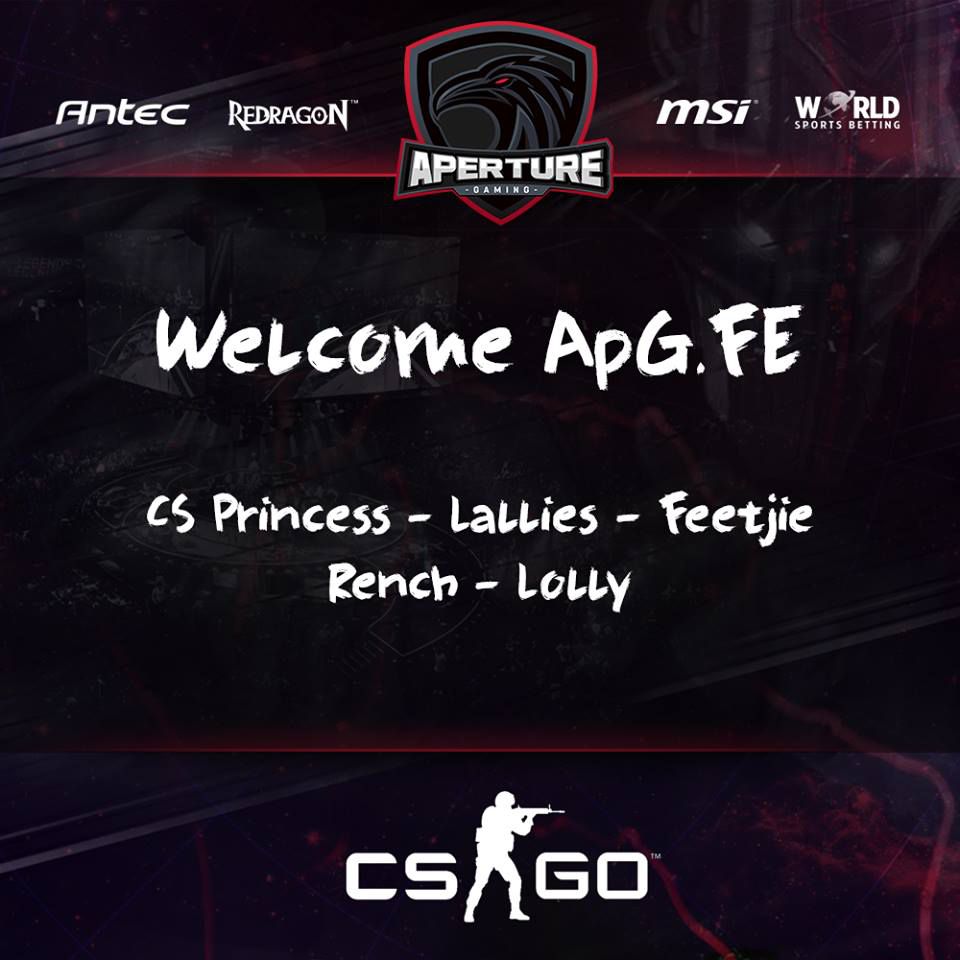 **END OF UPDATE**
Aperture Gaming have announced two changes in the their CS:GO division.
The first sees Dylan "dyvo" Vorster stepping down from the team, while the ApG Fallen female CS:GO team have disbanded in their current form.
ApG Fallen have decided to take some time away after multiple – and unforeseen – roster changes. According to the social media posts,  Aperture Gaming's new FE roster will be announced this weekend, as well as the replacement for Dylan "dyvo" Vorster.
Via Facebook:
1) Dylan "dyvo" Vorster has stepped out from our active roster with his replacement being announced over the upcoming weekend. We would like to thank Dyl for his commitment this past year and all the value he has contributed to our organization and team, you will definitely be missed <3

2) ApG.Fallen (FE): Due to multiple unforeseen roster changes, ApG Fallen has decided to step down for the time being while they regroup and work on their shortcomings. We wish them the best of luck going forward. As for our new FE roster, we will be announcing our partnership with them also over the weekend, so keep a lookout ?