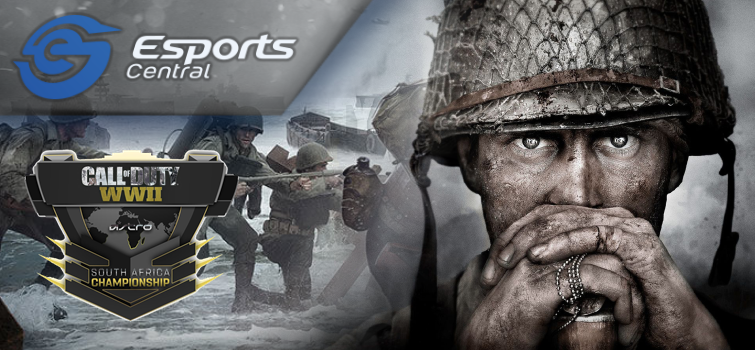 Registrations open for Mettlestate ASTRO CoD Championship
Esports Central
Mettlestate ASTRO Gaming Call of Duty Championship registrations have opened for season one and there is R50,000 up for grabs in the Call of Duty: WWII tournament.
Sign-ups for the first season close on 22 July 2018 and will be followed by a qualifying phase running 23 to 27 July. Once the 16 qualifying teams have been decided on, they head into a weekly schedule of matches starting on Monday 30 July.
The 16 teams will be split into four groups of four for three rounds of play, with the top two team from each group will move onto a double elimination playoff weekend on 18 and 19 August.
As is now tradition with Mettlestate leagues, you can (probably) expect matches to be live streamed weekly on their Twitch channel. So book these Monday nights now:
30 July: Round 1
6 August: Round 2
13 August: Round 3
The R50,000 prize pool is distributed as follows:
1st place: R25,000
2nd place: R15,000
3rd place: R10,000
Players can register here for the tournament.
This is not the first time the ASTRO Gaming headset brand has been part of local competitive Call of Duty tournaments. In 2016 they sponsored the ASTRO Gaming Cup at rAge Cape Town and the Monster ASTRO Gaming Cup at rAge in Gauteng. The latter was a Call of Duty World League affiliated event with R120,000 in cash up for grabs. African Cyber Gaming League (ACGL) operated both tournaments.