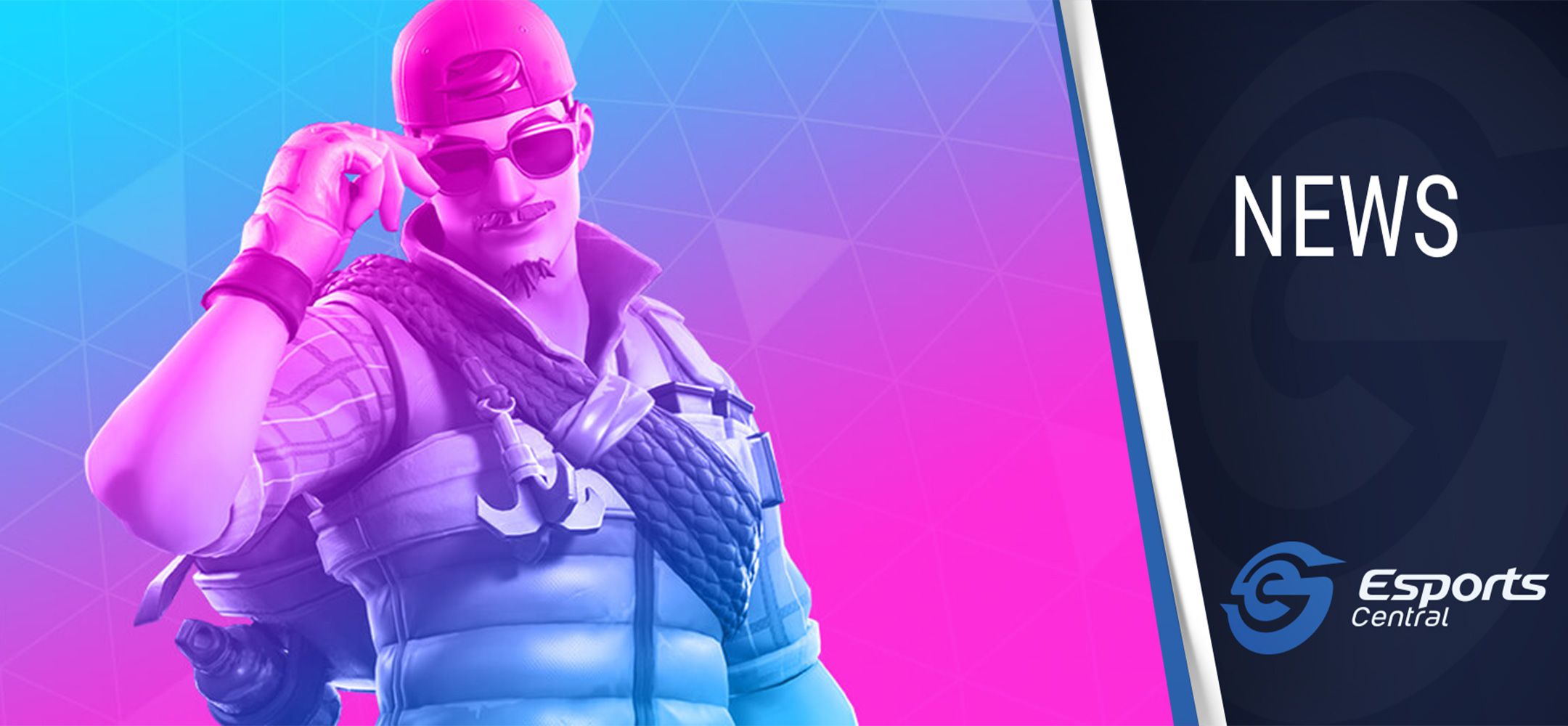 Punishers Console Kings Cup announced with R3,500 prize pool
South African tournament organiser Elite Pro Series and local Fortnite organization The Punishers have announced another Fortnite tournament for gamers to enjoy. Here's what you need to know about the Punishers Console Kings Cup, featuring a prize pool of R3,500.
Punishers Console Kings Cup details
The Punishers Console Kings Cup, hosted by Elite Pro Series, is a Solos tournament. As the name might suggest, it is for console gamers to enjoy. This is a one-day tournament that kicks off this coming Saturday, 14 August 2021 at 15:00 SAST. Check-in for the tournament opens at 14:00 SAST.
You can head on over to the tournament's page on the Elite Pro Series website now to enter. While registration is free, there's a prize pool of R3,500 to fight for.
Prize pool distribution:
1st place – R1,300
2nd place – R1,000
3rd place – R700
4th place – R350
There are a total of 100 spots available, and this is a first-come, first-serve affair. A total of five matches will be played, and the player with the most points will win the first-place prize.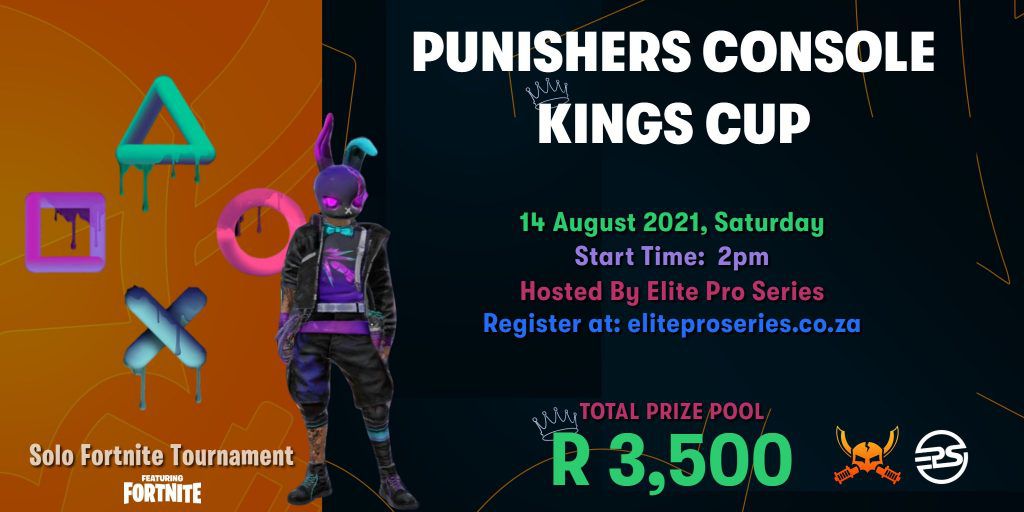 The scoring system:
Victory Royale: 60 Points
2nd place – 55 Points
3rd place – 50 Points
4th to 50th place – 1 Point Each
Each Elimination – 3 Points
We suggest giving EPS a follow on Twitter for updates on all upcoming tournaments. Otherwise, join their Discord server or simply check out their website. Don't forget to also follow The Punishers Organisation on Twitter, and visit their website!
Header image via Epic Games.