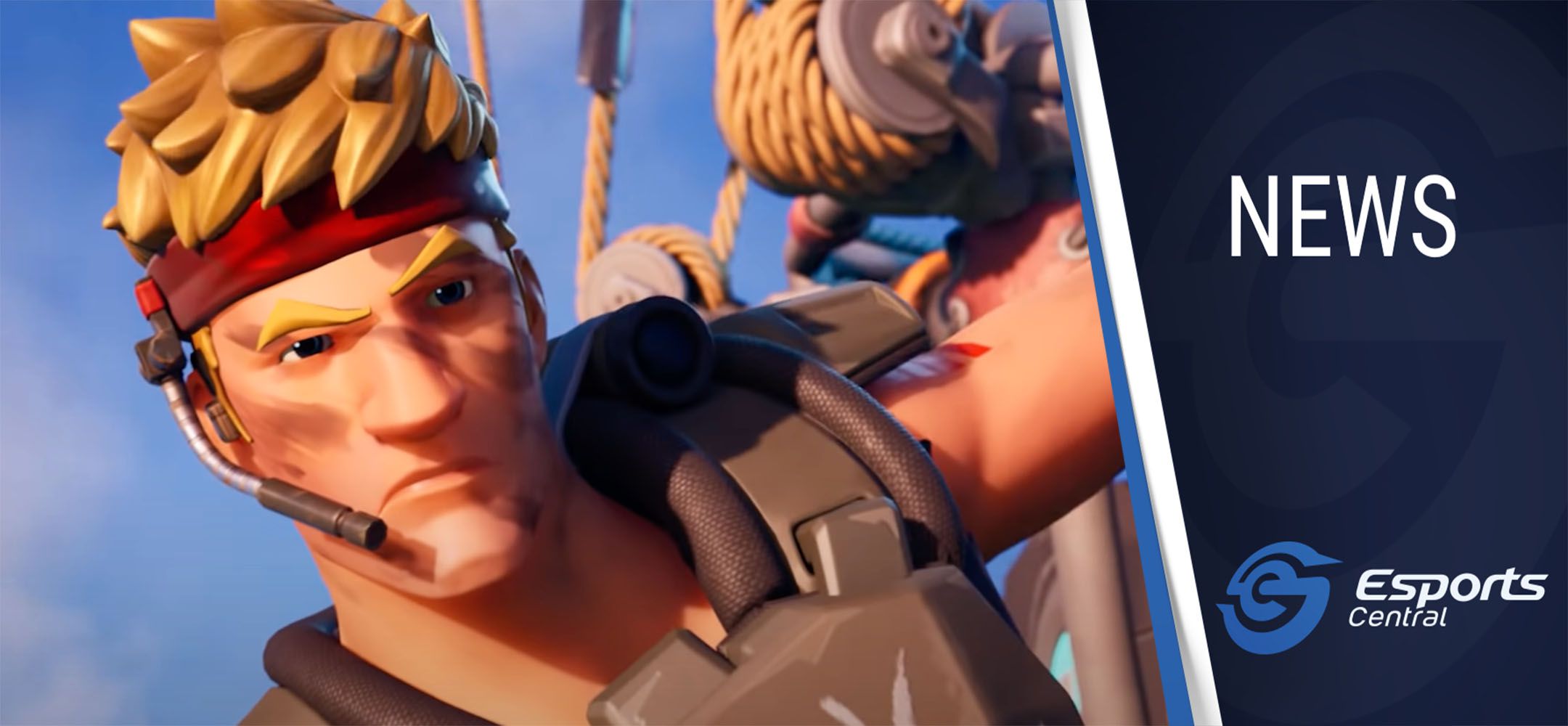 LITE Gaming Duo Winter Cup announced with R9,000 prize pool
The LITE Gaming Duo Winter Cup has been announced. This tournament is hosted by Elite Pro Series, and "powered by LITE Gaming" as well as XxZroyaxX according to the announcement on Twitter. Here's what South African Fortnite players need to know about this upcoming tournament.
LITE Gaming Duo Winter Cup details
First up, this tournament is completely free to enter. As the name might suggest, it is a Duos tournament for Fortnite players to enjoy. This tournament features four qualifiers, leading into the semi-finals and the finals. The first qualifier kicks off next Monday, 16 August 2021.
The LITE Gaming Duo Winter Cup will run throughout the remainder of August, with the finals scheduled to take place on 28 August 2021. Head on over to the Elite Pro Series website's tournament page to register for the qualifiers. From there, you can find the tournament rules and scoring system.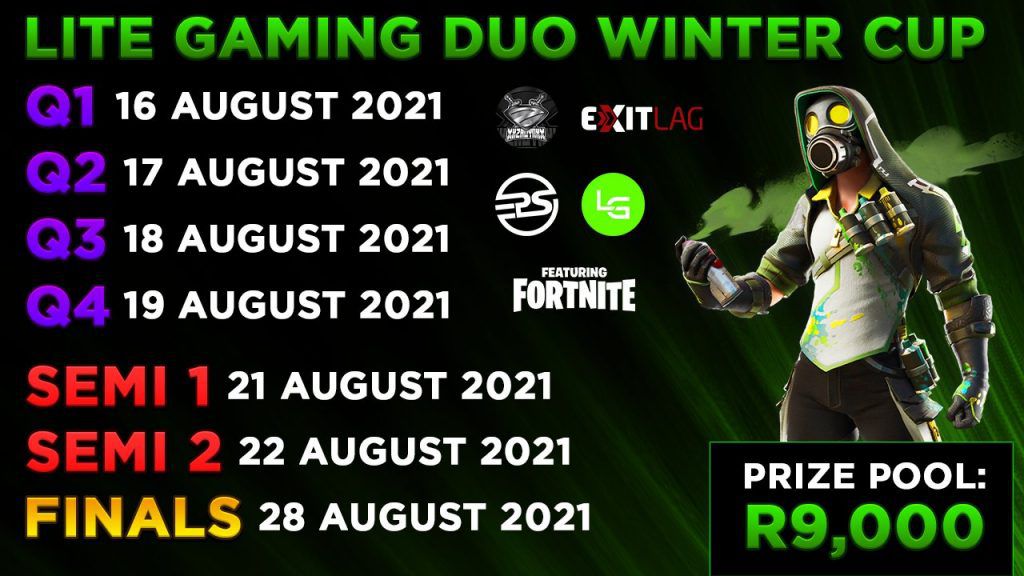 There's a total prize pool of R9,000 for Fortnite Duos teams to fight for. At the time of writing, the prize pool distribution is unknown.
Check out the important dates for the LITE Gaming Duo Winter Cup below:
16 August – Qualifier 1
17 August – Qualifier 2
18 August – Qualifier 3
19 August – Qualifier 4
21 August – Semi-finals 1
22 August – Semi-finals 2
28 August – Finals
We suggest giving EPS a follow on Twitter for updates on all upcoming tournaments. Otherwise, join their Discord server or simply check out their website. Don't forget to also follow LITE Gaming as well as XxZroyaxX. Good luck to everyone who enters the qualifiers for the tournament!
Header image via Epic Games.