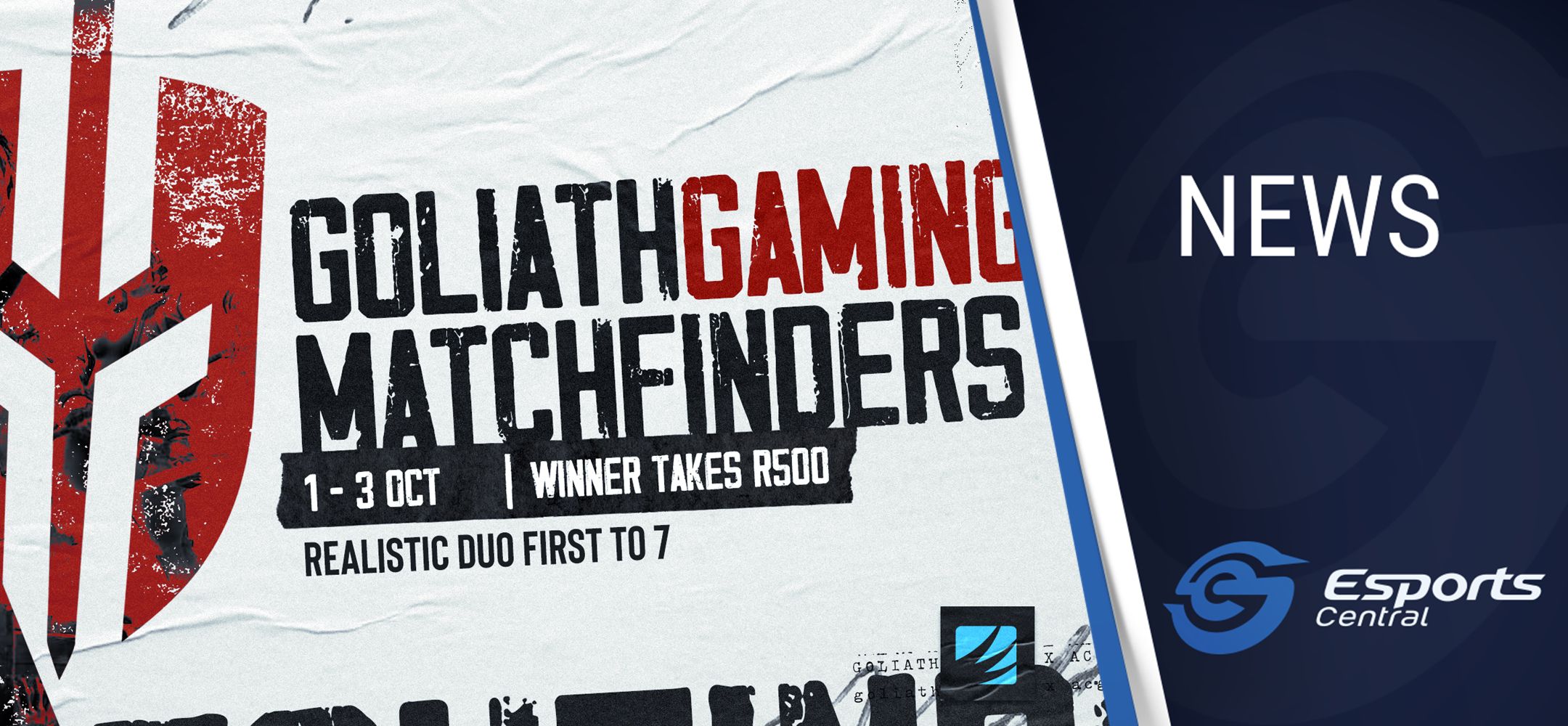 Goliath Gaming Fortnite Matchfinders on ACGL
ACGL and Goliath Gaming have partnered to bring a cash incentive to this weekend's Fortnite matchfinders.
From 1 October to 3 October, Fortnite duos can compete for their place on the leaderboard. The duo holding the top spot at the end of the weekend will secure R500.
Alongside the R500 first prize are five R100 'bounties'. To secure the bounty, competing duos must defeat the Goliath Gaming duo of Travis and Rejects. The first five duos to achieve this will each secure R100.
The Bounty challenge will only be active on Saturday and Sunday from 18h00 to 22h00, when the two players will also stream their matches.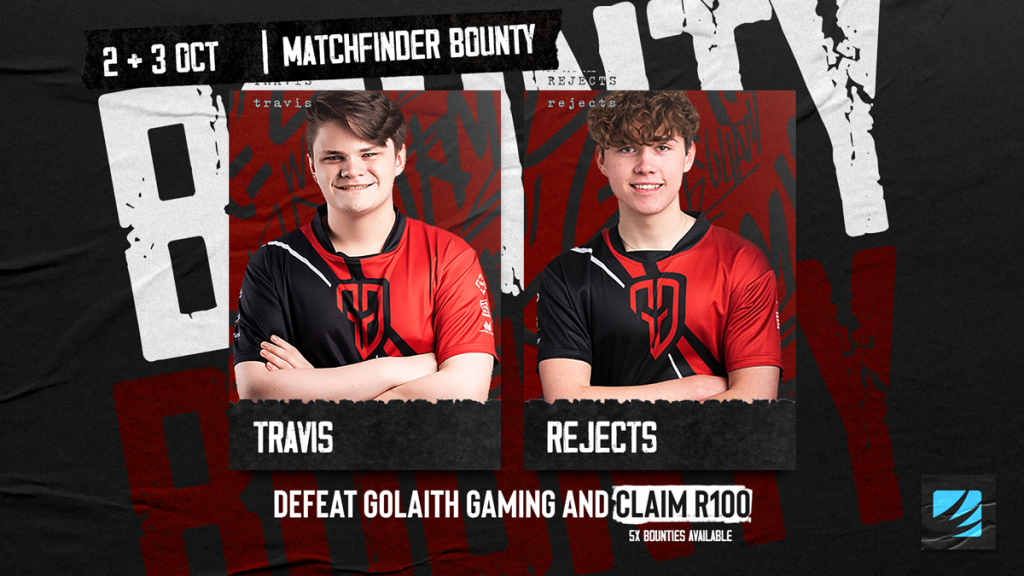 Entry is free, and competitors must use the ACGL matchfinder system to search for opponents or set a challenge for others to accept. The search time is 18h00 to 22h00 daily, while challenges can be set for any time.
The format will be Realistic Duos, with the first duo to seven securing the victory.
In celebration of the Fortnite matchfinders, ACGL has released the Goliath Gaming avatar kit. Users can show their support for Goliath Gaming by editing their avatar on the ACGL site.
Additional information on the Goliath Gaming Fortnite Matchfinders can be found on ACGL's site. You can keep up to date with ACGL by following them on Twitter and Facebook, as well as joining their Discord server.
[Image via ACGL.]