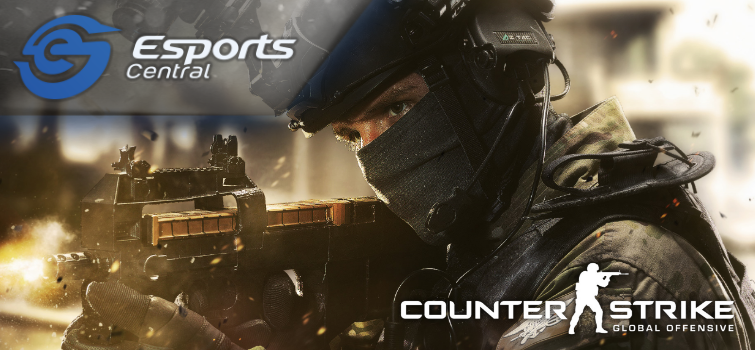 Getting your big break in CS:GO
Michael 'axtremes' Harmse
I recently said of Gareth "MisteM" Ries that he's "a star of the future, now." Ah, the good old axtremes kiss of death. I'm quite aware that a couple of the players I've pointed at in the past as future stars haven't quite achieved what I or they might have hoped. I'd hazard a guess that it probably does heap some pressure on a young player's shoulders to be called the next big thing by a grizzled old hat-toting commentator like me. Perhaps that's additional expectation a young player could do without when it's hard enough trying to get into a good team and perform at a high level week in, week out.
Unnatural selection
To break into the higher echelons of local competition, newer players to the scene have to hope they make the right connections with influential older pros. These older pros function as the gatekeepers to turn away any of the riff-raff and only allow in those they deem worthy. As an upcoming player you're quite likely to be called an onliner or a hacker should you have the cheek to play well regularly. Until more than one of the old guard of established players bestow their seal of approval on you, your career is likely doomed.
Let's say you survive the initial onslaught that inevitably accompanies being good at the game and manage to prove yourself over a period of time as a star in lesser teams and in pickup games. Perhaps then the metaphorical hand of the old gods will reach down and pull you up into SA CS:GO's equivalent of Valhalla. Maybe then you'll get your shot at the top. You have to be a strong sort to push past the hackusations and insinuations to really get your shot in a decent team. In that way it functions as a sort of informal natural selection where only the strong or terminally pig-headed survive.
The road less traveled
The other option as a young and inexperienced player is to create your own team of similarly young and inexperienced players. From there your objective would be to grow and improve together until you are at the point that you can be competitive with the better teams. I took this approach as an old and inexperienced player myself with a friend of mine in 2015. We left Team Fortress 2's tiny competitive scene, started a team and from zero hours managed to qualify our way from open division all the way to a spot at the Telkom Digital Gaming Championships at rAge that year. Eventually under SSG.ShocK we managed a very respectable top eight finish on LAN at the highest level of competition in the country at the time. Yes, I was the worst player on my team and they carried my sorry ass in case you were wondering. My excuse was being an entry-fragger. 😉 The point however is that while it is extremely rare, taking the route of starting your own team as an unknown player is a viable, if infinitely harder way to work your way to the top.
There's something Sinister about this
I don't think a player like Gareth "MisteM" Ries would have found his way into Energy eSports the way he did recently if he hadn't had such a good season in a lesser team. While Sinister5 are well-known in Dota 2, their CS:GO team hadn't even qualified into VS Masters. That didn't stop a very young Sinister5 CS:GO team from making it all the way to the ESEA Season 27 Grand Final against Energy. A monumental achievement in itself, even if they did get dismantled in the final. There's no way a convicted and confessed cheater would have been given a shot anywhere else. He took the road less traveled and did it on hard mode. So to you young players out there that feel you're not getting your due, take heart that there is another way to force your way into the upper echelons. You could take a page out of MisteM's book, thought might I suggest perhaps minus the hacking?
Stepping up. Nicely.
Once you do get what you feel might be your big break, there's something I think a number of young players could learn from SA's best. Go look at my interview with Aran "Sonic" Groesbeek. He is undoubtedly one of our country's most talented players ever and is now representing Bravado Gaming in the USA. Sonic has won multiple LAN and online titles in our country and has competed overseas multiple times while still only being 19 years old. He has every justifiable reason to be conceited and full of himself. However, Sonic is anything but. The man is incredibly humble and grounded, with a tremendous work ethic that speaks to just why he is as good as he is. That's right young folks and people of all ages, stay humble and don't be an asshole. That's a life lesson that will open plenty of doors all on its own. If you're easy to work with, people want to work with you.
Blaze a trail
So go forth and make your way up the ladder, future SA CS:GO stars! Whichever way you go, be dedicated and be ferocious. Also, be nice. That goes a long, long way.