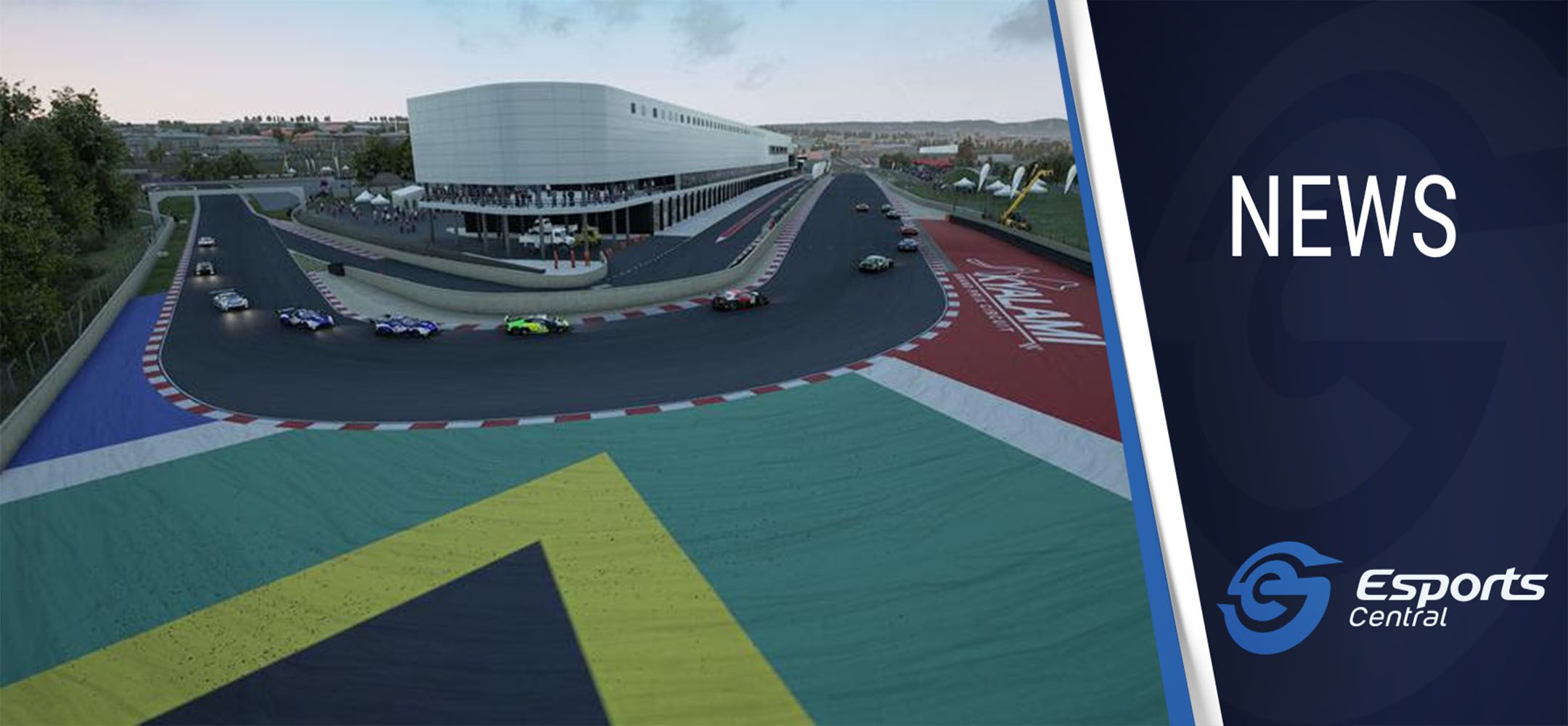 Pure Storage 24-Hour Solidarity e-Race announced
The Solidarity e-Race (SER) series was created back in 2020 when hard lockdown hit due to the COVID-19 pandemic. It was "created to support the relief efforts provided by the Solidarity Fund to small and medium-sized business enterprises." This was achieved by combining sim racing and real racing nationally, and with healthy prize pools up for grabs.
One of the early event sponsors, Pure Storage have remained in place to partner up with the SER team and one of South Africa's successful leagues in RaceFace.Pro to "bring South African Sim racers their first 24 Hour E Race."
This massive 24-hour e-Race for Assetto Corsa Competizione on PC will take place in May 2021, and you can join the action with your team.
24-Hour Solidarity e-Race details
Registrations for the Pure Storage Kyalami 24-Hour Solidarity e-Race are now open. You can register by heading to the e-Race's RaceFace.pro page. Teams can enter with three, four or five drivers. There's a registration fee involved for this big event, with the fees going up the more drivers your team has.
Registration cost:
3-driver team – R300
4-driver team – R400
5-driver team – R500
As mentioned earlier, this 24-hour e-Race will use Assetto Corsa Competizione which is available via Steam. Only the GT3 class will be used for the event and it will take place on the Kyalami circuit. The exact prize pool distribution has not been revealed at the time of writing.
Commentator Greg Moloney explains:
"Having been on the mic from day one and seeing the success and enjoyment the racers and fans have had so far, not to mention myself and fellow commentators, some of which have been found during our previous events and are on the brink of stardom in the world of motorsport in general.
I am super excited to see how this 24-hour race goes, having raced in a few myself and been involved in a few more as a commentator and MC and therefore having experienced first-hand the complexities and skills required to get through a full 24 hours of racing. I am also looking forward to working with some of the world's best Sim racing commentary teams who will be online with the RaceFace.Pro team to bring you up close and in-depth insight into the world of Sim Racing."
Some important dates & info:
There will be a hotlap-qualifying process from the 23rd of April until the 30th of April to determine which teams will run in the Pro-split.(Maximum of 40 teams allowed in the Pro-split).
The hotlap-qualifiers will also determine the teams who qualify for the Top 10 Super Pole event and the rest of the starting grid(s).
A "Super Pole" event will be hosted on Sunday, 2 May 2021, to determine the top 10 starting positions for the race.
The race will start at 12h00(GMT+2) on 8 May and finish at 12h00(GMT+2) on 9 May.
If you aren't keen to race, you can catch all the action being live-streamed on YouTube and Facebook. The stream will have commentary from Greg Moloney, as well as other guest appearances, including SER team's 11-year-old Clark King.
Header image via Press Release.