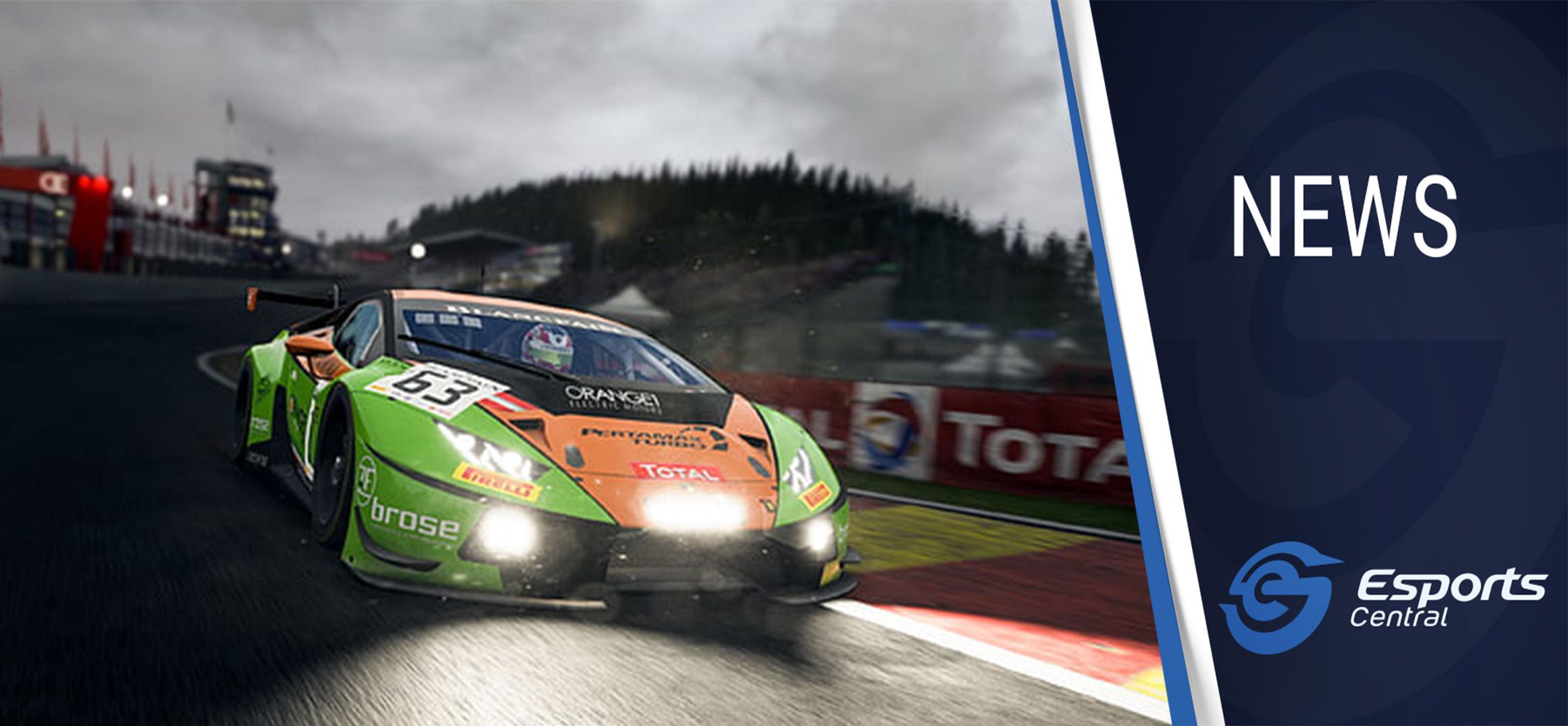 All Stars Underground Assetto Corsa with R20,000 prize pool announced
Incredible Connection and South African tournament organizer Mettlestate has announced the second tournament in the All Stars Underground series following the initial Rainbow Six Siege tournament. This time around, it's for Assetto Corsa Competizione and there's a massive prize pool for the racing sim fans out there. Here's what you need to know.
All Stars Underground Assetto Corsa details
Registrations for the All Stars Underground Assetto Corsa Competizione tournament is open right now. All you need to do is head on over to the tournament's page over at Mettlestate to enter. Entry is completely free and open to PC gamers.
Registrations close on Sunday, 14 November. The qualifiers begin on Monday, 15 November at 08:00 at which point participants will be able to set their qualifying times. Those who make it through the qualifiers will participate in the main race day (four hours) starting on Sunday, 21 November at 11:00 SAST.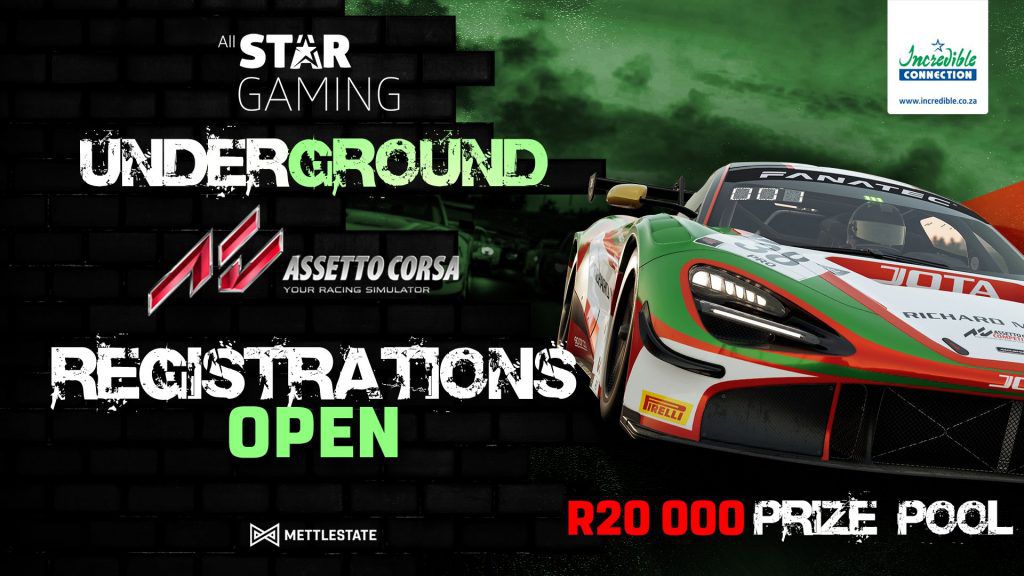 The competitors participating in the race day will compete for their share of the R20,000 prize pool. Check out the prize pool distribution below.
1st place – R10,000
2nd place – R5,000
3rd place – R3,000
4th place – R2,000
Tournament format details:
35 teams will be selected from all registered teams to participate in this event.
Race Day is set for the 14th of November, 2021.
Track: Kylami
Prize Pool: R20 000.
Class: GT-3 only.
Teams will have 2 – 3 drivers.
Car choice is final and can not be changed.
There will be a qualifying process which will be run between 8th and 12th November to determine in which division each participating team will race on the 14th.
Details of the qualifying process will be communicated to the participants on the closing date (Monday 14th November).
Driver briefing will be at 10:00.
There will be an initial 30-minute qualifying session (starting at 10:30 on the day) for all teams.
The best time set by either team member will be taken as the qualifying time for each team.
The main race will immediately follow the qualifiers.
Race session: 4 hours, starting at 11:00 of the race day.
You can follow Incredible Connection on Twitter and like their Facebook page. Don't forget to follow Mettlestate on Twitter, and join their Discord server.
Header image via KUNOS-Simulazioni Srl.