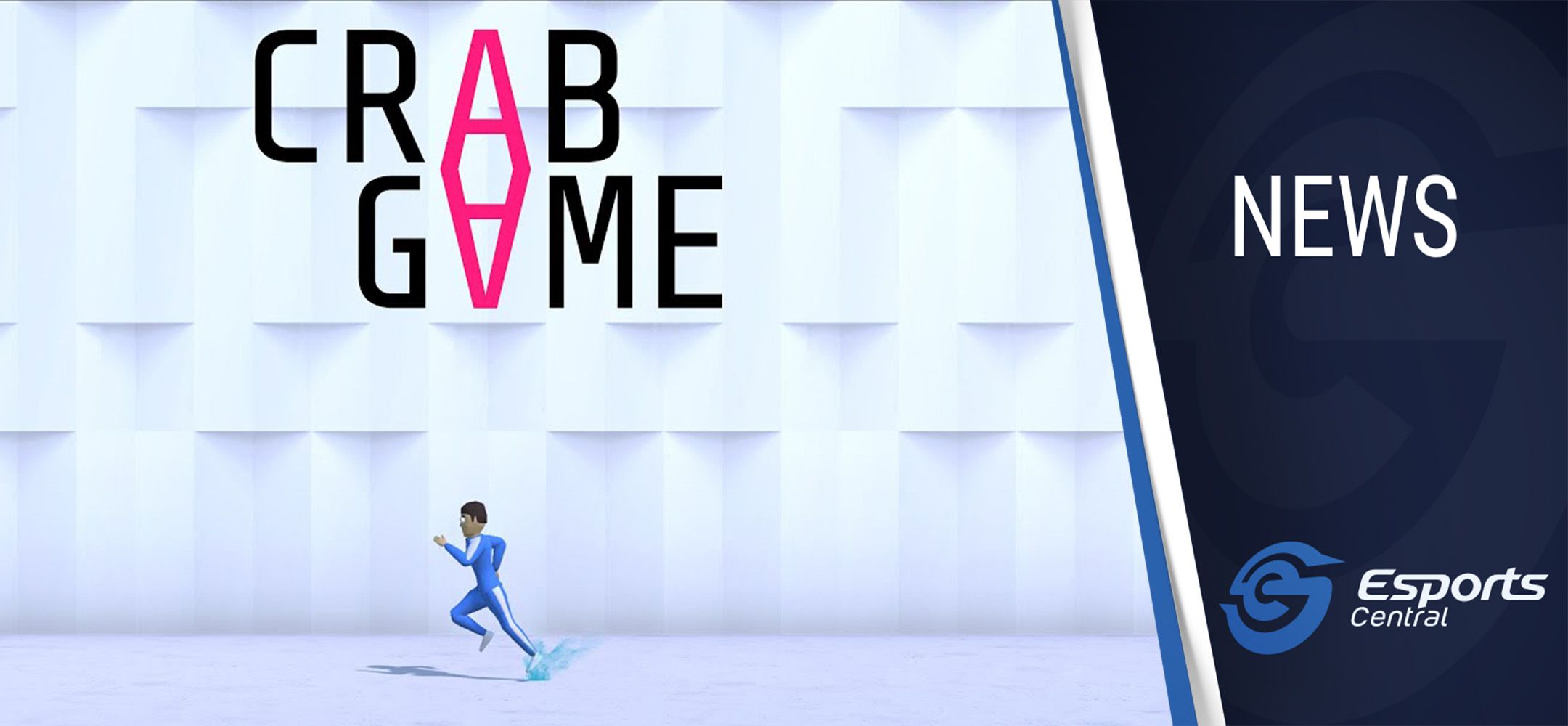 ACGL Crab Game streamer community event this Friday
South African tournament organizer African Cyber Gaming League (ACGL) has so much going on this week, from the Fortnite Mythic Royale finale taking place this Saturday to eight Cash Cups for local gamers to enjoy. Even so, ACGL still has time to bring local gamers an exciting Crab Game streamer community event.
Crab Game event details
To celebrate a great 2021 with local streamers, ACGL has announced one streamer community event, this time for Crab Game. In case you didn't know, Crab Game is a free-to-play title on Steam, released late in October 2021, and it is clearly based on the extremely popular Netflix show, Squid Game.
If that sounds interesting to you, and you happen to enjoy streaming yourself, then you are in for a treat. On 10 December starting at 19:00, both invited and qualifying local streamers will compete in the ACGL Crab Game community event. To throw your hat into the ring, complete the application form. Applications close on 6 December, so don't miss out.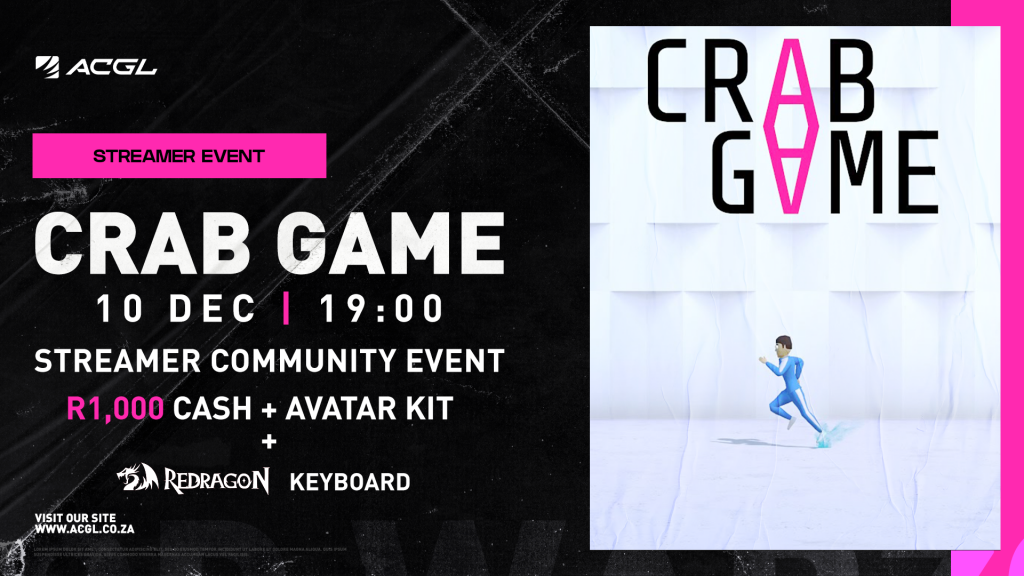 Those who get accepted will receive an invitation. Participants are encouraged to use the #ACGLcommunity on social media. The last streamer standing will win R1,000 in cash, a custom ACGL avatar and a Redragon keyboard.
If you don't get a spot, there will obviously be some fun activities to watch from local streamers. You can keep up to date with all their announcements by following ACGL on Twitter and Facebook, as well as joining their Discord server.
Header image via Dani.