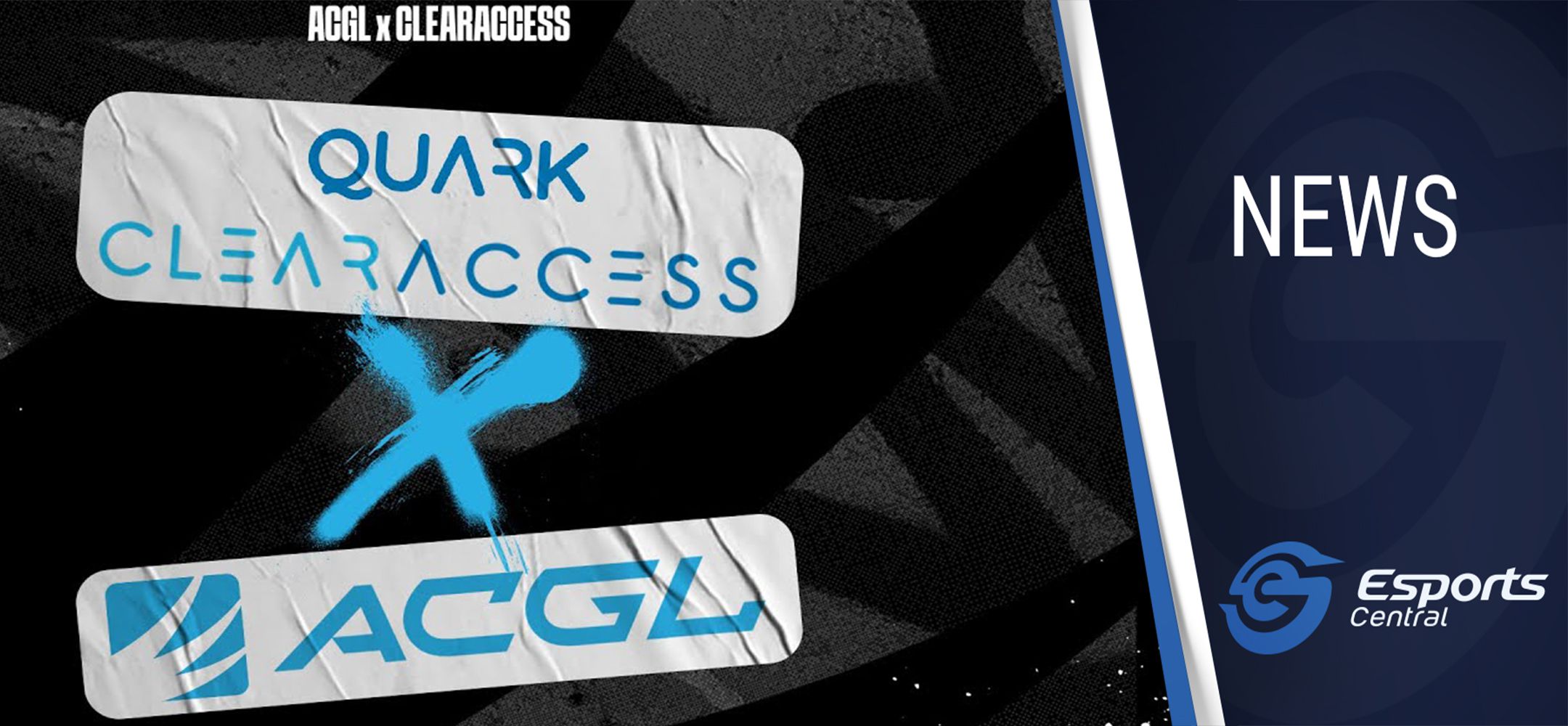 ACGL and Clear Access partnership announced
South African tournament organizer African Cyber Gaming League (ACGL) has announced a partnership with leading ISP Clear Access! This is an exciting venture because for local gamers, this means more tournaments, events, exciting twists, bigger prizes, ultra-fast connectivity and much more!
ACGL & Clear Access
ACGL announced the partnership with Clear Access in an official news post. The tournament organizer is very excited about this partnership, as it will deliver a range of exciting ventures for South African esports fans and the community at large.
Clear Access is known for its cutting-edge 'Quark' product, which is tailored for competitive local gamers, featuring high connectivity speeds, efficient traffic prioritization, and, most importantly, ultra-low latency! Check out some details of the ACGL and Clear Access partnership as per the announcement by ACGL below.
Empowering Gamers with More Tournaments:
"As a pioneering esports tournament operator, ACGL has long been dedicated to nurturing esports talent and providing thrilling competitive platforms across various gaming genres. With this dynamic partnership, ACGL is gearing up to roll out an array of new tournaments, cash cups, and leagues that will fuel the passion of gamers across the nation. This means more chances to showcase your skills, compete with the best, and claim your spot on the esports stage."
The Game-Changing Quark Connectivity:
"A standout feature of this collaboration is the integration of Clear Access's revolutionary 'Quark' product. Built to meet the needs of the gaming community, 'Quark' is all about delivering unmatched connectivity speeds, ultra-low latency, and efficient traffic prioritization. With 'Quark' at your fingertips, you'll be able to take your gaming experience to the next level, where split-second decisions truly make the difference between victory and defeat."
A New Chapter:
"Building on the legacy of popular ACGL series like the ACGL Grind, ACGL Schools League (ASL), and ACGL University League (AUL), this partnership is set to amplify the impact of these tournaments. Clear Access's support will ensure that these series flourish, introducing even more exciting twists, bigger prizes, and intense rivalries. Whether you're a seasoned esports pro or a rising star, ACGL's partnership with Clear Access promises a dynamic arena to showcase your gaming prowess."
Community-Centric Collaboration:
"What makes this partnership truly special is the shared commitment to the esports community. ACGL and Clear Access are united by a passion for supporting gamers at every level. The partnership signifies a collective effort to create a more structured and robust ecosystem for esports enthusiasts, promising to uplift local talent, encourage participation, and foster camaraderie among players."
A Thrilling Journey Ahead:
"The partnership between ACGL and Clear Access opens the doors to an exciting new chapter in South African esports. With more tournaments, the game-changing 'Quark' product, and an unwavering commitment to the community, this collaboration is set to redefine the gaming landscape. Get ready to level up your esports journey and embrace a future where faster connectivity and thrilling tournaments are just the beginning."
We are very excited to see all the new additions and improvements thanks to the ACGL and Clear Access partnership. Onward and upward!
You can keep up to date with all their announcements by following ACGL on Twitter and Facebook and joining their Discord server. Head to the Clear Access website to check them out and learn more about their range of products!
Header image via ACGL.