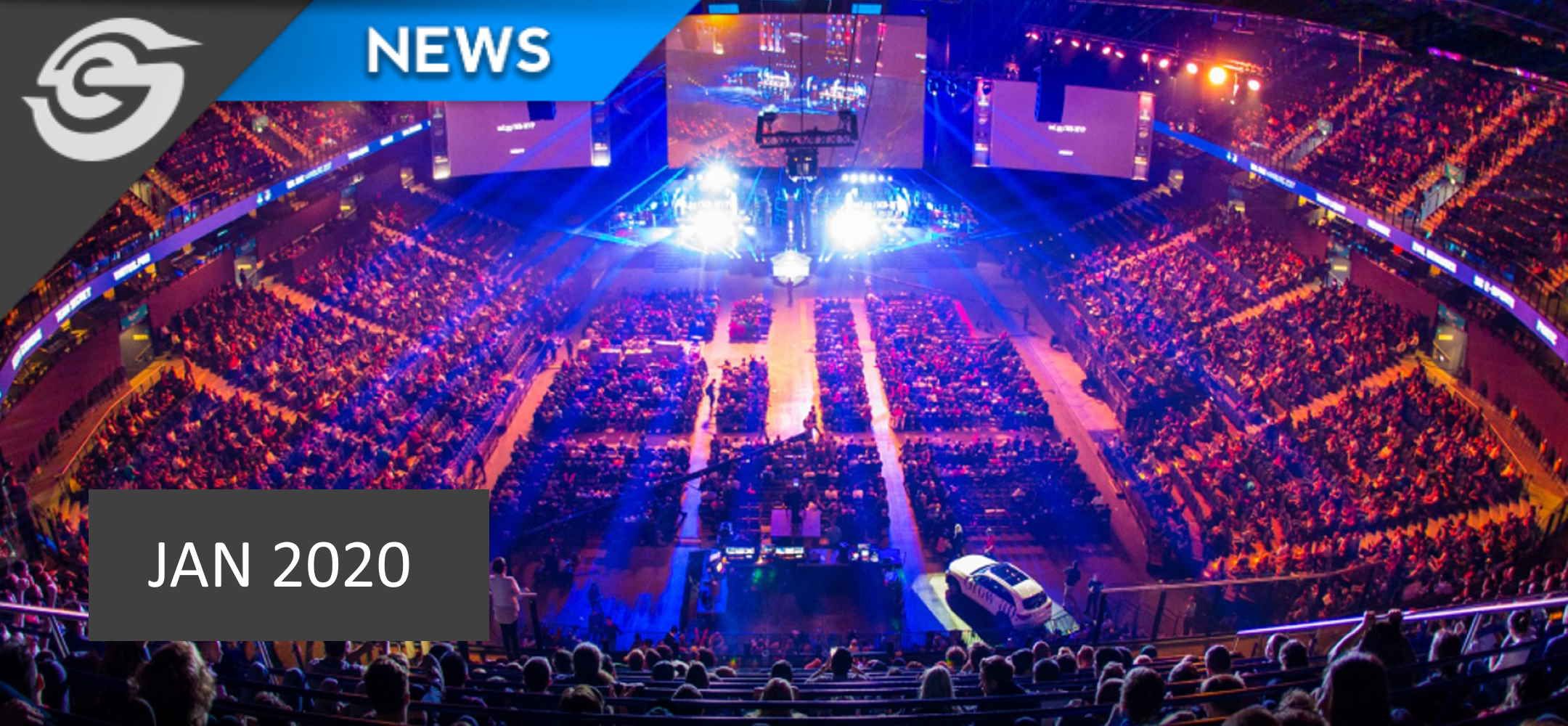 South African Esports Wrap: Jan 2020
Chris House
A major complaint we hear from South African gamers is that there is no centralized source of information highlighting all upcoming local esports tournaments, news, and information. While we have the news part covered pretty well (Eds: As well as we can, at least), we're not always great at making sure it's easy to find out what events are happening where/when. To combat this, we do have our event calendar, but only populate these with larger events. This means a lot of the smaller tournaments (LAN or online only) can often get missed.

To remedy this we've decided to publish a wrap article in the first week of each month that previews upcoming local tournament (big or small). This will allow us to collate information from South Africa tournament organizers, allowing us to let you know exactly what's happening in the month ahead. Or, at the very least, provide as much information as we can at the time of the article's publication.

Please consider these articles your esports guide for the month ahead. Where possible we'll add confirmed stream details, but only if these are available at the time of publication. If your TO hasn't been included on the list, or if we've missed anything, please contact us directly.
ACGL
2019 was a great year for ACGL, so we're expecting even more from them this year. Their website user database hit 23k registered users and they hosted over 1,100 tournaments (with over 24k matches across 40 unique titles). Wow!

African Cyber Gaming League's website is currently undergoing some major maintenance and overhaul. This is set to deliver a wealth of new features for their 2020 tournaments. According to our sources, you should expect some tournaments with prize pools announced for the month of January. The website should be back online from the 6th of January, so check back with them then for all their announcements.
Learn more about ACGL tournaments via their Website, Facebook, and Twitter.
Mettlestate
Mettlestate have been running leagues across a range of titles consistently throughout 2019. Expect this to continue into 2020, with a bunch probably starting as early as January. No official announcement from them as yet, so keep an eye out on their platforms. We do know there aren't any bespoke tournaments happening in January, though.
Learn more about Mettlestate tournaments via their Website, Facebook, and Twitter.
VS Gaming
The VS Gaming 2020 League registrations for VS Gaming supported titles are set to open soon. According to their website, registrations open sometime in January 2020 (TBA), and close at midnight on Sunday the 2nd of February 2020. Leg 1 starts on Monday the 10th of February 2020 and runs until Sunday the 29th of February 2020. 
Leg 2 registrations are open between 2 and 15 March 2020, with Leg 2 starting on Monday the 23rd of March 2020. In addition, entry cups that were used in previous years have been replaced by divisions. All returning and new teams will have to (re)register for 2020, with seeding of returning teams aligned with Leg 4 2019 final finishing positions.
According to VS Gaming's website, divisions should look something like this (scaled with the number of entries): 
Premier Division – 10 Teams

First Division – 20 Teams

Two pools of 10 Teams each

Second Division – 40 Teams

Four pools of 10 Teams each

Third Division – 80 Teams

Eight pools of 10 Teams each
Please note that the above dates and titles have not been finalized/confirmed by VS Gaming yet, and are subject to change. The only titles that have 2020 leagues setup at the time of writing are: CS:GO, Dota 2, and League of Legends. I expect more information to be released in the coming weeks, so make sure you keep an eye out for news on their platforms.
Learn more about VS Gaming tournaments via their Website, Facebook, and Twitter.
Raving Mad Gamerz
Their Online Summer League only begins in the second week of February 2020, but now consists of the following titles:
Apex Legends

Call of Duty: Modern Warfare

Overwatch

Rocket League

Rainbow Six Siege (PC, PS4, and Xbox)
While there may not be much happening in January, look out for updates and announcements about upcoming LAN events. Learn more about Raving Mad Gamerz tournaments via their Website, Facebook, and Twitter.